Fritz Gillis
Bio

Bassist for indie rock band Featuring Richard Koozie
Music Producer
Synth Programmer

Expertise
---
Recent Submissions
Great sounding mix! Jumps out of the speakers. Strong vocal delivery. Catchy instrumental hook, too. Has a nice, retro vibe (i.e. The Cars). I just read the recording credits and NO WONDER it's so well performed and recorded. Congrats on bringing in such an exceptional team. Wishing you every success. I think this could do well for film/TV placement and I'm glad you've committed to getting your music out in the world. Bravo!
I love this kind of vibe especially in the modern era of music. It brings back the 90s kind of music. This song can be good background music for movie ending credit. Also, it can fit well with themed parties. I love how the music started and the abrupt ending. I am hoping I can hear songs like these on the radio today. It's a feel-good song.

I can hear familiar tones from other songs which I like. It makes me remind of those songs like "Love fool" by the Cardigans. I don't know but I did. 
Very nice Funk style song. 
Good Mix-master too but could control the Bass and vocal volume. 
Preferably check it on various sound systems and mono compatibility. 

Drum Section could be a bit stereo spread. 
I like the drive in the song, cool bass, guitar and general attack. A cool song to rock out to, pump up the volume in the summer. The singer reminds me of the dude in Frans Ferdinand, which is both a good and a bad thing. Not my own favourite cup of tea.. but they did really well AND most important of all.. I still think his voice fits the song. Well done on a cool song!
It fits really well within the genre and links back to the later 80s and 90s Goth influenced music with a little bit of Shoegazer, but with a more modern production aesthetic. It's seems to have has a little bit of sonic reference to Souxsie and the banshees 'Cities In Dust' which is a sound thats definitely coming around again. For the new Goth audiences its like gold, something to be re-discovered but with its own vibe. Thanks for your submission!
This is a very well-written, infectious pop song with a fun, dark vibe to it. Nicely done! I would start by recommending you put together a really strong demo of 3-4 tracks and shop that around if you're looking to get signed to a label. If you have 2 or 3 other songs as solid as this, I think it's definitely possible. I believe your artist name is Impossible and not Fritz Gillis though it's not entirely clear based on the soundcloud page. Make sure that it is very clear for anything you're doing and if the name is Impossible, I would suggest considering a different name as single word names that are not SEO or search friendly can hinder the way people will find your music, especially in the early stages. You should also make sure you have strong promo photos, album art and a bio. All of these can be mysterious but they need to grab people's attention. I would suggest also making a video for this track when the time comes and perhaps hiring a publicist to help it get noticed. Best of luck!
Good stuff. I like how the rhythm section is arranged and produced. Good to hear a woman out front of a rock band. We're sorely lacking in that these days. 

So where do you go from here? Are you signed? Do you have a radio plugger working for you? What's your social media strategy?

A couple of hints: (1) Make friends with at least one of the DJs on a local rock station. Get them to be your advocate. (2) Cozy up to bloggers. The more you get people to write about you, the better. (3) Be on EVERY platform. If you don't already, get a simple lyric video up on YouTube. For many people, if you're not on YouTube you don't exist. You should also cover off SoundCloud and iTunes, just in case. (4) Answer EVERY SINGLE BIT OF CORRESPONDENCE you get from anyone who contacts you. You want to turn those people into evangelists.

I'll share this through my networks, which is good for about 100,000 people.
At first I wasn't crazy about the vocals but as the song progressed, the hook got stuck in my head and I ended up really enjoying the song. Great music to go along with it and very infectious songwriting. You should definitely include more info with your Fluence submission including short bio, links to hear more music, lyrics and a short description about the song. Consider hiring a publicist when you have a new record to promote. I would suggest creating visual components for your songs too (music videos, vignettes, animated album art, etc.) to help with the push. Best of luck!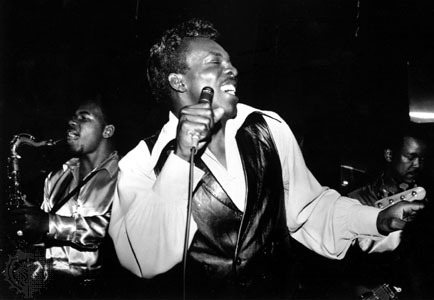 The beat grabs you from the start. I like the edgy vocals and the wah wah vibe followed by the heavy guitar chorus. Watch out! YOLO LISA is one to keep your eye on. Thanks for sharing.
I like this track much better than the first submission reviewed.  Its more cohesive, and while still not quite our musical style, its got lots of energy and flair to it.  Love the angry energetic female vocals.  I could hear and see this as being really well received at a live show, its got a headbanging quality to it that is charming ;).
Sorry its not more to our taste, but its got a place in the punk-rock and live-female-rock-vocalist genre, and I hope you continue to develop your sound further.  Thanks for your submission, good luck with your music!
This has a bit of disjointed sound to our ears.  The arrangement/instrumentation is sort of fighting with the vocals in a way.  Also we'd like to hear the vocals way more up front of the arrangement.  The arrangement itself has so much going on, we can't quite connect.  So we like some of the separate elements -- vocals themselves engaging, and the guitar work excellent, but they don't quite come together for us.  Thanks for your submission, hope that's helpful, thanks for your submission!
This is a great party song.  Strong female fronted band.  It is awesome I love it.  I would love to play it on the station.
Great opening drums - right in the kicker with a feisty vocal, love it! The vocal itself is fab, punchy, forthright and good diction/energy. Not sure about the male vocal coming in with effects though - not sure it adds anything to the track, especially the first short one. Good effects, just right - not overused, guitar is great, and I'd love to hear more stuff by you. Really like this, best of luck with the single!!
I really like the energy! It's like CSS and Mister Wives and Paramore but of course with your own spin on it!

This is right up my alley. Very catchy! I love to hear more or even see them live. 
Banger of a pop track. I can see a younger demographic digging this.  Fans of Ke$ ha, Katy Perry, even Taylor Swift.  It has that solid,  driving,  feel good pop sensibility,  and what a voice! License,  license,  license,  totally a TV tune! 
Fun song! Sounds like Kelly Clarkson with actual drive. Zest, style, and a great groove. Love the jam and the feel. Great composition and flow throughout the song. 
Well produced and mixed. Great artist and song. Would love to play this on The Appetizer Radio Show. Message me to set that up.
I like this! Love that you switch it up a bit with the production. Chorus is catchy, vocals are clear. On thing is after the bridge before the last chorus when you sing 'This is goodbye' ... Maybe add a few seconds of silence, or build up production to the last chorus for added affect. I want to hear more! 
The tune is fun, the energy is right there.  I love the texture of her vocals. The drum is a bit timid in my opinion and could be heavier but over all it is a great tune.  Good job!
This track makes me want to dance! The vocal reminds me of Alanis Morissette if she had written a present day indie-pop album. "Static Life" has everything going for it: well produced, catchy and it rocks. Would love to not only hear more tracks from Kelsey, but would love to get this track as a MP3 to play on an upcoming radio show.
Very cool - definitely some melodic elements of The Killers but so much heavier...like that combo.  Really like the guitars near the end.  I do think this is something I'd like to hear on the radio...radio could certainly use a little more variety and some more of the rawness I hear in this song,  so yes, please.  Get on it :)
Really like it would like to hear more songs and learn more about the artist.  Also, if this is the short version, it could still be shorter.
Commercially viable punk rock? I'm intrigued! :)

Yeah, the chorus has a modern edge to it that makes it feel fresh, even though B52's, and arguably punk, aren't. The timing in the drums gets a little questionable in the middle of the second verse. Hmm... and the second chorus seems to speed up starting around the middle. Maybe I need to lay off the... no, wait, I haven't had anything today! ;)

Love the trade-off in vocal lines. Third verse? (post second-chorus), is keeping the interest level up, where normally arrangements sag.

There we go, back to the chorus for one last go. Really catchy stuff here! Well produced and slick, despite the POSSIBLE timing issues (it really could just be my brain). I'm going to share this! Keep up the good work.
Didn't expect those sounds out of Nashville.  I liked the chorus and heavy punk guitar but not really the the exchange talking leads.  I'd listen to something else if you request it.
I understand the kitschy appeal of the track.  I also like the energy, and I like how it deviates after the standard first verse and gets a little amelodic. Where I think the track could improve is in the verses.  There's not much going on tonally with the guitar part or vocal melody. 
Wow, I love the beginning - it really got my attention!  And I love the sharpness of the vocals and the guitars.  The contrast of the male/female vocals is wonderful too - his are so edgily matter-of-fact and hers are so acute - really great when they come together at the end.) the song really drives...and guitar sound gives it a real late-'90s feel which I hope you take as a compliment because to me that's a good thing :)
I like the way this track starts out feeling like we're under attack.  Sirens blaring!  Get ready listeners.  Then these drums come in hard and powerful, reminding me of a heartbeat.  It's an anarchist anthem! Riots, chaos and good ole fashion punk rock!  All good music starts in the streets and these guys are starting a riot there.