Bryan Joseph
---
Recent Submissions
Great song. I like the pop punk feel you have going on there. It isn't overally poppy and keeps true to the gritty roots of punk rock. Keep it up. 
This is a great rock song.  The music is solid and well as the lyrics.  Very catchy, reminds me of 90s rock.  Would love to play it on the station.
Nice little fast paced post-punk song.  The mellow open is quite a trick.  The grinding guitars and vocals push the track along with an energy that seems to transfer from the live show.  If there had to be a negative, I guess the guitar melody gets a little repetitive but it is a 2 minute punk song so no need to worry.
Well hello there, tasty little post punk track! I dig the track I just wish the vocals were a little higher in the mix. I dig it and can see myself featuring it on my show. 
Another good track guys!  I love the 90's punk sound, before pop-punk took over and watered down the genre. It's got a great rhythm, the parts all come through well, and it's a fun song. I would tweak a few small things to create a little bit of contrast here and there. I would double the length of the intro, leave the first measure alone, and on the second add an open power chord that rings out for 4 along with a crash - I like the intro, but it goes by so fast it's hard to pick up on it. On the chorus, I would do something more to contrast it with the verse - you could add some "aahs" in backup vox, or possibly overdub a higher pitch guitar rhythm in addition to the current guitar part - just something to add another sonic layer to the section and give it some contrast. Around 1:45, at the end of the second chorus, I'd stretch out your vocal part for a few more beats on "begin you" and do more of a "be gi - in  you - oo - oo" - it's the climax of the song, and you could push it a little more there and really make the climax stand out. A short, fast guitar solo would also sound good in that section. Lastly, the very end of the song is a little anti-climactic. If you're going to end the song on the vox, I wouldn't take it down in pitch, I would sing it higher. The notes there almost suggest a descent into a minor chord. So, I would either take it up to a higher pitch, or if you like the contrast of taking it down, sing it then ring out a minor chord so that the context is there to accentuate it. Having said all that, I thing you guys have a great cohesive sound and obviously work hard at it. Thanks for the opportunities to review your music!
I like the opening and continued momentum throughout the song. It's a very strong tune! I enjoyed it a lot!
Not really a stand out track, and the first couple seconds surprised me before it kicked off (I thought you were going in a completely different direction for a moment). This is probably a solid album track though, that would flow nicely if I was listening to the LP. Solid punk rock.
I like the song.  I am not sure if I would consider it a "punk" song though. I think it is a little light for that... maybe pumk pop.  It does make me want to listen to see how the rest of their songs are. I am looking forward to hearing more of their music. 
Nice little raw punk rock song.  Very reminiscent of early 90's pop punk.  I think a little better mix and production could make this a hit.  I'd love to see the enrgy of this track at a live show.
This song leaps out of the gates with a fury of a thousand lightning bolts. Instantly engaging and unrelenting, this song channels the best elements of punk rock's urgency, with some very pop-friendly sensibilities at play in the songwriting. Clocking in at just shy of three minutes, this song doesn't overstay its welcome in the least. If there is one criticism to be made, it is that the melody is pretty same-y throughout, with very little change in dynamic. However, the flip side of this argument is that this song is unbelievably consistent from start to finish, and truly is consistently excellent. 
Nice song, I'm a big punk-rock fan, so I appreciate bands that keep it real and represent the punk sound without going overboard on production effects. The songwriting is good, the musicianship is good, and I really like the drumming. If I was producing this I would recommend a few things: I would use less reverb on the vox so it sits up front in the mix a little bit more. It's an in-your-face kind of song, and I feel like the reverb sets the vox back a bit in the mix. To add interest, I would recommend putting some harmonies on the vox on the pre-chorus. That would give some contrast between the various sections of the song & highlight the changes. Another thing I would do would be to add some kind of solo in the break around 1:55 or so - either a NOFX style guitar solo, or even some "oooh, oooh, oooh" kind of vocal lines to fill the space. Lastly, I would end the song with a hard ending rather than a fade-out. You could ring it out for 4-count, then finish on the following beat 1 with a single "dnnnt". It's an in your face kind of song, and I think it suits the mood better. All in all, it's a good, well written, well played song and I enjoy your sound. Keep it up!
This track definitely has that fuzzy garage rock sound that I've been known to play on my shows. I could see myself featuring this track in the near future in an upcoming broadcast. The vocals are a little *too* fuzzy/distorted for my liking but overall the track is well done.
This a nice straightforward rock song with a sort of punk feel. The lyrics are relatable especially for the younger generation. Has an anthemic feel which I like.
I don't love it, I don't hate it. In fact I can't decide what to make of it, which isn't a bad thing as I'm curious enough to want to hear more tracks. You have my attention...
A solid punk track. Reminds me of a newer aged Ramones. It would definitely fit in one of my punk based shows. Definitely going to be keeping my eye on this band.
I like the sound. It reminds me of some of the newer Bad Religion stuff. You've got that catchy hook in the chorus that works really well. I also like the changes you put in after the second chorus right through the outro. The band sounds tight, the vox sound good. One thing I would do if it was me, is to extend the verses. They seem pretty short relative to the chorus. The song is a bit on the short side. I think doubling the length of the verses, or adding a prechorus between each verse and chorus would help add some more interest to the sound, and give some more space between hooks to give the listener some perspective. Good job guys!
It has kind of punk revival feel, which is cool. Seems a bit polished to be really punk, but still good.
They say that punk rock is dead? Proper throwback to the old school punk sound. Seriously like this.
One of the better punk rock tracks I've heard in recent years. Would love to get a MP3 to include on a future High Voltage radio show.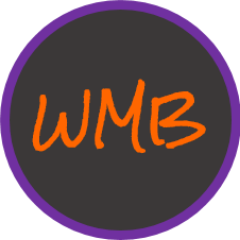 Fast and catchy. Personally, I like my punk to be a little more gritty and less polished but the guitar work and vocals are nice. Are there other songs or an EP? Thanks for sharing! 
Love the instant-grab vocals, very punk rock. No fat at all on this track, just pure hook-laden goodness with a very catchy chorus to boot. I love that this song clocks in at less than two minutes, making the Beatles' early work sound needlessly self-indulgent. Kukos on redefining the perfect radio-length hit song!
This is a great track! I love the punk feel and the raw vibe. The Rebel Electrics are a band that I would like to hear more from. 
Nice little punk rock song.  Has a good pop punk feel.  I did feel a little too much repetition of the chorus towards the end of the track.  
Propulsive, buoyant power-pop, decidedly '80s in flavour - would fit right in to the record store scene in Pretty In Pink. In feel and rhythm it actually calls to mind Smoking Popes' Need You Around, which itself is something of a '90s buzzpop benchmark so hey, why not aim high? Listening makes me want to know what they look like, which should be seen as encouragement :-)
Yoga and Punk Rock? I love the mix of the themes. First time I've ever heard of that combo, so thumbs up for originality and inspiration. Plus I like both themes for sure. The song is definitely punk but there' s a definite sense of calm and peace. Nice union of opposites, the very definition of Yoga. I'd love to learn more!