Paul Todd
---
Recent Submissions
The vocal melancholia of this track really reminded me of The Smiths/Joy Division, always a winner in this day and age. A really emotional feel, most of the song fits together smoothly: however the guitars seem a little too disjointed. I can see where you're coming from with it, the guitar sound itself fits with the song fine, but I feel the guitar needs to be re-recorded to slot in that little bit more. Apart from that, this is a solid track! Really enjoyed the cymbal use of the break and the stifled yell of the vocal piercing the air. Keep it up guys!
"Farewell to Arms / Let Me Start Again" is a darkly atmospheric post-punk gem that leads with nonchalantly brooding vocals, a pulsing bass line, and shimmering guitars. I'm particularly fond of the "just look around" bridge that evolves into the sparser bass-led moments around 01:55, nicely reminiscent of The Chameleons UK. All in all, the sound reminds me of a cross between The Chameleons UK, Joy Division, and The Cure -- I would prioritize outreach to blogs who have posted artists in that vein with relative frequency. I also love the synth/moog incorporation around 03:15 alongside the clashing percussion; it makes for a very excitable rush of energy. Really nice work -- look for a post on Obscure Sound in the near future, and shoot me an email at mike@obscuresound.com if interested in details (rates/success stories) regarding my PR servicing. -Mike
I can see all of your developments here. You're showing personality, as I was hoping last time. Great work with the guitars here. You should look out for dedicated magazines to submit your LP for a review and spread the word. I think it should be easier for you to earn some positive reviews from webzines rather than blogs like ours, which usually are more focused on tracks. Good luck!
Slow burn kind of track. I kind of wish there was a little bit more of a build up just to enhance the overall vibe of the track. I scoped you out on Spotify and listened to the album you released last year and am really digging a couple of the tracks on it. Do you have material that is a little faster? Don't get me wrong, your material is good, but I think a few faster tracks would help to break up the album a bit.
Really enjoyed the almost ethereal opening on this one, reminds me of Ultravox, especially when the vocal comes in! It's refreshing to have an artist that returns to this style, but in quite a moving way. The echoing guitar halfway in is a brilliant touch as well, that then shifts gracefully back into synth. More of this please, this is good stuff.
This one is tough. I'm hearing so many influences that I don't know where to start. It's like if late Joy Division joined early Depeche Mode...Cold Cave could be a nice reference too. It's a sick (in a positive way) piece, I can actually feel the claustrophobia here! Love the way that the guitar comes in at 2:10, probably the best moment of the track. 
So you proved that your musical range is wide and it comes through post-punk, dream-pop and new wave, but you should ask to yourself: what of those are the best for us? Personally I think this one it's your best track right now, where your personality finally speaks out loud. 
Social Station's "Awfully Pretty" rides on a stirring robotic synth-pop arrangement that blends the melodic ghost-pop of Depeche Mode and Orchestral Manoeuvres in the Dark with a Kraftwerk-ian structure that uses hypnotic repetition as a strength. Gradual additions - like the shimmering guitar line around 01:30 - help construct this track's build-up as one that is ceaselessly engrossing. The nonchalance of the vocals and the synth's driving repetition exude a hopeless sort of darkness, though the guitar-based implementations - especially the twangy addition around 02:10 - help carry the second half of the track into more impressively eclectic and tonally effervescent heights. It didn't take much for the track's driving beat to get stuck in my head, similar to the best works of Depeche Mode and OMD. Great work! I'll be posting this on Obscure Sound in the near future. Also feel free to reach out to me at mike@obscuresound.com if interested in hearing about my digital PR servicing (rates, success stories, etc). -Mike
As you described there is much influences from David Bowie and Smiths but more maybe Suede. Generally the song is enough good at least to beginning. More, I can say you should make the sound bit more unique. I know Social Station from previous works and I believe there is no reason to failure. Finally solo got along well with the track. Briefly, good but not marvelous.
Nice game change. After hearing your previous stuff, I didn't expect a song like this. More open, breathful, an experiment of junction between Cure and early U2 (when they were actually a great band). This could be a more profitable way for you to reach a wider audience. But be careful to not flatten your sound. It's important to keep looking for your personal way to play as a band and to find your own peculiarities. We need something that sounds original now more than ever. The sources of inspiration have to be only a starting point, not the final stage.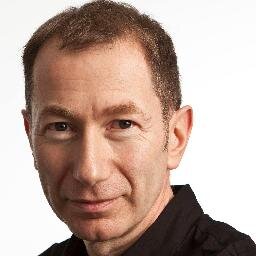 Very enjoyable, slightly retro sounding jangly guitars and bowie-esque vocals - I'm also hearing a slightly Robert Smith of the Cure type sob in there somewhere... There's a little mushiness some where in the back and rhythm section that could get a little more spaced out and opened up in the mix to give it an even more crystalline sound.
"So Much" is a very well-executed effort that reminds me of some of my favorite jangle-rock and post-punk acts from the '80s, such as The Go-Betweens, The Smiths, and The Chameleons UK. As such, it hits a particular sweet spot so I don't have much to offer in terms of criticism. Regardless, one thing I like especially is the dramatic vocal delivery -- which seems to have the anthemic potential of Bono, but with the melancholic longing of Morrissey. The "hate the feeling" bit around 01:58 reminds fondly of Robert Smith, as well. All these favorable comparisons lend a blast of favorable nostalgia, though there's still plenty of songwriting originality in "So Much" to keep me coming back to for me. It's lush and organic sounding, like the work of those aforementioned comparisons, yet still infectious. Nice work! Look out for a feature on http://obscuresound.com in the near future, and let me know if you're ever interested in learning more about my digital PR servicing. -Mike
Enjoyed "So Much" quite a bit, so good to give this one a thorough listen as well. This one reminds me more of Depeche Mode/Dave Gahan, very favorably. The creeping guitar jangles, dark bass line, stabbing synth and thunderous percussion to build up from the intro is very well pulled off, with a chorus that again reminds me of some of Depeche Mode's finest. For a more contemporary comparison, both the video and track remind me of Wild Beasts. What I'm trying to say is, your sound continues to provide me with wonderful nostalgia, while also providing aspects entirely new through its engaging and original songwriting. Again, great work -- I'll feature both these tracks on OS at some point. -Mike
The initial drum has displaced me a bit ', I wasn't expecting a so intense bang right at beginning. However, by proceeding with the seconds, I understand that's something functional to the track. It helps to set the claustrophobic mood, so good choice. Its reprise at the song's closure works even better. 

I absolutely love the way the bass comes in at 1:44. It has a big impact, it's deep and enthralling. Nothing to say about vocals, fits perfectly with the band's sound. It easily gain the higher tones, as Gahan does. The comparison is all there. It would be interesting to hear the singer going deeper, maybe on something faster and more insistent.

Summing up, great job! The influences are obvious, but the band has its own peculiarities, so I'd say to continue on this path.
Great emotion throughout.  Vocals and bass hold up well and add to the overall mood.  In my opinion a little more atmospheric background keyboard in the back of the mix could take this song to the next level.  Great stuff, keep chugging away.
The beginning of this track seemed really weird to me at first. But then I started to actually enjoy this atmosphere of terror that "Endlessly" has put me into, and its Adams family-alike creepy feeling. You guys have some uniqueness in your style, that's for sure, and even if you'd be a group that can be either loved or hated - uniqueness is always a plus. However, you should try to make your tunes more melodic, and coordinate the vocals with that melody line, and maybe add even more drama to the beat with some catchy, lively guitar lines.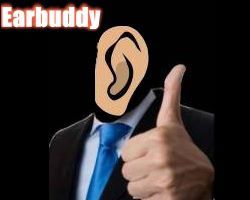 Nice creepy vibe to the music which I think too many bands leave out when they cite Joy Division as an influence. Great time of the year for this music as well -- soundtrack to my next Halloween party.
"Endlessly" is a fine showing of Social Station's idiosyncratic take on darker-leaning post-punk. The lead vocals possess a nocturnal tortured croon reminiscent of Depeche Mode's Dave Gahan, while the backing instrumentation resembles a cross between Erasure's darker synth-pop ("The Circus") and Joy Division's hypnotic rhythmic allure. The vibes remind me strongly of the aforementioned "Circus" track from Erasure, which is providing me with a nice dose of nostalgia. The balance between infectious melodic appeal and nostalgic atmospherics is very commendable. The more expansive crooning past 02:00 is a nice touch as well; I'm digging the loose yet raw emotion over the bouncy synths and ominous backing bass. Look out for a post on http://obscuresound.com in the near future, and reach out to me at mike@obscuresound.com if interested in details/success stories regarding my digital PR servicing. Keep up the great work! -Mike
Really love the bass sections and stabbing synths on this track, and the vocal section suits it perfectly. Not entirely sure about the bridge towards the end, could possibly do with a lone bass and drums section with more of the haunting vocal over the top. Apart from that, a strong Joy Division-esque track that shows much promise!
The instrumentation & vocals are good- they're reminiscent of bands like Bauhaus & the Smiths. It's easy to slip into the hypnotic cadence of this song and brood over your demons - that is, if that's what you're in the mood for. For more impact, I'd like to hear a little more vigor: be manic, be gaudy! That's where the fun of the 80s was.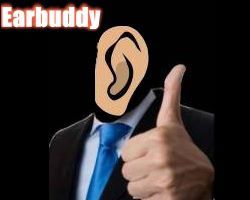 Really enjoyed this one.  Couldn't hear the Bowie or Joy Division influences, but after checking out some of their other songs on their Soundcloud, I'm picking it up!  "The Sun and The Air" reminded me more of The Antlers and Majical Cloudz, which isn't a bad thing at all.  Love the 'tink tink' percussion and back and forth style of the vocals.  It's slow-moving and moody, but listeners will hang on its every word.
The epitome of the showgaze genre.  The slow build is very smooth and the vocals carry the track along nicely.  Perhaps a more diverse bridge could be added but this is quality music.
I think it's a really interesting track. I quite like the lyrics and the general idea. There are definitely some ear-catching moments when the melody stands out perfectly. However, to make it even better I'd try to make some parts more varied, maybe a little more lively or dramatic. Also I feel like the vocals should be better coordinated with the overall sound.
Thanks for sending this - the haunting ever-reaching vocals are what grab me and won't let go. Certainly reminiscent of Ian Curtis, which is a huge compliment : )

A tiny note I though worth mentioning: at :30 there is a really tough decision here after "phone" - you don't want to lose the excellent fade/taper, but you also want to make the downbeat with the new cut without running over the previous line. Perhaps if a tiny less freedom was taken with "pick up" it would allow to achieve both? A similar but less noticeable event happens at 2:57.

I would also love to hear the background guitar shift to include the right side on during significant phrases like 2:27 to help give more weight to those instrumental sections.

If you're looking for mixing tips and help with promotion, I would definitely recommend sending it over to Brian Hazard (https://fluence.io/colortheory) - I think he would really enjoy your work. Thanks again for sharing!

Cheers,
Alan
DC-based post-punk quartet Social Station showcase their hypnotic songwriting abilities throughout impressive new track "The Sun and The Air", off their new Smile EP. The vocals begin creakily, sounding as if they're emerging from a cavernous darkness constructed by guitar murmurs and clanky percussion. The subsequent reveal of ethereal keys, if only for a moment, foreshadows the track's next structural development. "I'm out of reach, I'm out of touch," the vocals croon just before the introduction of a ghostly synth pad, which is quickly accompanied by the aforementioned gentle piano trickle. The vocals possess a melodic nonchalance throughout comparable to Depeche Mode's Dave Gahan, while the band packs a hypnotic instrumental arsenal that hearkens more to brooding post-punk in the vein of Echo & the Bunnymen and Joy Division. Social Station have a very unique and atmospherically rich sound that blends post-punk cohesively with alternative. Look for a feature on http://obscuresound.com in the near future.