Cody Hunt
---
Recent Submissions
This track has a great feel too it. Nice recorded sound as well. I think re-arranging it to be about a minute shorter would be even better because it does get kinda repetitive at times. All in all, keep doing what you're doing! 
This song reminds me of Summers in Santa Monica.  The imagery is really present in the song as well as the lyrics.  It is a solid piece of music.  The song is a bit long and does drag in spots but it is perfect for the late night/early morning hanging out with your friends playlist. 
I really like this song. I like the instrumentation. I like the vibe. I like the sounds. And I like the vocals. 
That said, I think there are a few detail you could work on to take this song from good to great. 
I can't tell what the chorus is. I think this song would be really strong with a strong repetitive chorus.  The bridge section at 2:27 is really cool but it doesn't lead into a chorus. It seems to go back into the verse section. 

The chorus should come much earlier. 2:27 is a long way to wait for the chorus. The first verse is really long. I would cut it down and have the chorus come in around 1:30. 

The "make each other whole" seems like a chorus lyrically but the music is the same as the first verse. And it doesn't come in strongly enough.  And it only happens once.

The change at 3:50 is really nice. I'd love to hear that happen earlier in the track.

The vocals are a little too high in the mix. And they need some reverb. They sound very dry in the mix. A light delay and verb mixed in low would work very nicely. 

The outro is too long and it dims the energy the song has built up.

As I said, I really like this song. With some editing I think it could be really awesome. 


i dig the ambient feel and melody.
it feels a bit dated in the production and I think the vocal could be a bit more finessed, but overall, i think its good.

i really like the bridge...it feels more confident in the track.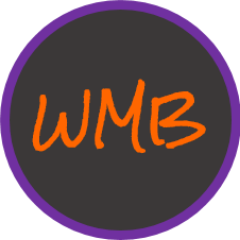 I'm very curious now about you as an artist. This track was chill, vocals are nice and some submissions I have received you can tell the production is made in someone's bedroom, etc. The construction of this song sounds very well done. My only critique is it could have ended around a minute earlier. I would be interested to hear what else you are creating. So far, so good! feel free to e-mail waaltmusic@gmail.com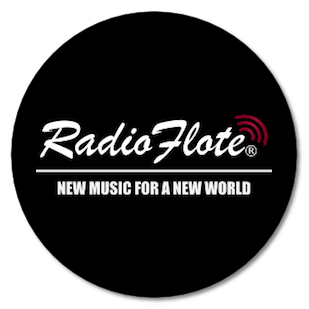 starts out as a typical trancy number until the vocals hit you with uncanny smoothness.  Beautiful track. Inviting you to submit your tracks to meltingpot@radioflote.com for featuring.
Quite nice. Getting Swedish vibes of, charming pop à la The Tough Alliance. The drum pads (which I really like - think you should make more use of them) remind me of Southern Shores, another act worth checking out. I'd emphasize the vocal in a way to make it feel more soft/have it blend in with the production more smoothly, and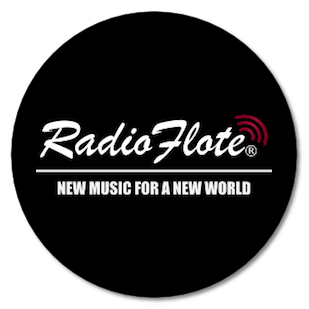 sounding good, we like the guitar tone and the vocals...wish the music was a little more unpredictable though
I like the blend of acoustic and electric guitars - great sound from the onset.  Overall, this song has a nice sound. I like the cool, poised nature of the vocals - they just sort of 'float', which is the perfect vibe for this song. Something else I like about this cut is the amount instrumental space used; the overall pacing is a plus.    
You are incredible! This is awesome...I love everything about this...The video...the way it's recorded...And the song is really beautiful...AND super catchy...You sing it really well...There is this honesty that really comes across...I can share in your pain. 
Also...you do mean backing vocals! :)
Seriously...you're amazing...That delivery change in the "story to tell" line....So good. 
Well done, sir...Can't wait to hear more!
Schweet track! Laid-back vibe, great lyrics and I'm digging the concept of the music video! You and your clones did an awesome job :)
Nice song, which is perfect for this sunday morning. Musically speaking, I like the association you've made between the acoustic and electric guitar.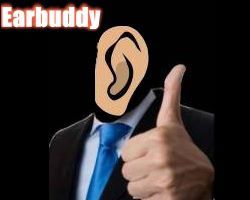 Wow, all of these look just alike. Are they related?!  Just kidding. Nice to see how your song came together in its connecting parts. Very mellow song that fans of Belle and Sebastian would likely appreciate.
Interesting idea, love how the video shows how you recorded it all. Reminds me of a bit of Death Cab for Cutie, which isn't entirely my cup of tea, but I can see many people liking this (and the idea behind the video)!
This is great! I think it's unique or maybe it's the first time I'm ever seeing a multi-solo mix like that. I also thought the song was a nice chill pop tune ideal for a happy uplifting or chill mix. Nice tune! I'm going to refer it to a bunch of folks.
LOVED the instrumentals at the beginning and end of the song. Also really enjoy the chords in between the chorus (ex. the 1:10 mark). Pretty good song, although it is not something I would download. Maybe if there were more of the instrumentals and guitars I would enjoy it more. The "girl you gotta savor" started to become too monotonous for the rest of the song. :) Good luck with the album, I see it was released yesterday? I will have to check out the other tracks. 
Pure indie rock bliss. The vocals on "Honeysilk" recall Thurston Moore's work with Sonic Youth and Chelsea Light Moving. Easy-going west coast vibes pervade throughout, with lots of fun and memorable riffs. "The Artist" showcases a more serious thematic tone, while "Earthsong" channels so much of what made Neil Young & Crazy Horse's early '90s work so memorable. A very memorable chorus on "Dear Annabelle" as well. "Ordinary Son" carries on in the same vein as The Lumineers and Mumord & Sons, with a highly effective stripped down acoustic indie folk sensibility at play. Absolutely love the impassioned yelping vocals on "Sunny Day Blues."
I like how Shins-y this is, but it's hard to get a real taste of the songs with these clips.