Miranda Johnson
---
Recent Submissions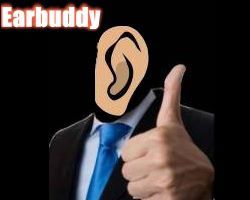 Comes together quite nicely with the somewhat risque subject matter and 'whirr whirr' pop cooing.  Totally felt myself consumed by the song's strange, mysterious vibe, and I loved it.
Joshua Worden's track "Something" begins in stylistically striking form. A warbly bass-synth creeps along the back, as quick-hitting chilly synth leads occasionally interject. Worden's vocals enter the fold with a calm reverb, his soaring yet sporadic vocal delivery being an apt choice alongside the spacey synth arrangement. The sound is somewhat dark and otherworldly; it reminds of Caribou's most recent album, in that sense, as there's also an infectious club-based electronic element. I'm quite fond of the high-pitched vocal additives around 02:07 and throughout. The bassy breakdown that starts around 02:30 is a really cool addition, as well. The high-pitched croons and icy synth leads - which project a similar pitch - are melodically cohesive and very creatively placed. "Something" is a memorable success that increases in creativity and engagement as it progresses. Original stylistic vision, for sure. Great work! Look out for a feature on http://obscuresound.com and reach out to me at mike@obscuresound.com if interested in details regarding my digital PR servicing. -Mike
Great acoustic intro, with some fantastic background vocal harmonies to boot. The lead vocal is very solid, and the accompanying string section is subtle yet highly effective. A very memorable melody and a highly structured, formulaic song structure render this song instantly memorable. The repetition of the  "ooh ooh ooh's" is a great repeating element employed in the song, and in general repetition of familiar parts tends to work in this sing's favour.
Nice chilled vibes on this. Has a slight feel of Swim Deep to it for me.  Like the oooh oooh's especially from a sync view, nice and catchy.  WIll defo check out other tracks. Only criticism is that maybe the track is a bit flat....maybe some build up to the choruses etc could work?!
"All My Woes" is an absolute beauty of a song. The main vocals are so heartfelt, yet subtle at the same time, while the yearning string parts are absolutely stunning. The backing vocals also add a special haunting quality that might not be there otherwise. All in all this is a song that music fans of nearly any background will enjoy. 
If I heard this on the radio, on tv, in a bar, or coffee shop, I'd definitely take note of the tune. Thank you for sending this to me. Send more of your tunes and put your website link in the description next time. In the meantime I hearted it on Soundcloud. 
Thanks for sending this! 

A few notes while listening:

Love the inclusion of the violin - the violinist doesn't push forward in the mix and plays a contentedly melancholy partt even while breaking out in a sweet solo at 3:00 - which fits with the message of the piece beautifully. Simple. Honest. Soulful. 

Vocals are aching - dropping in and out of tune with the guitar (love the timbre of the Bb, Db, F arpeggiation at places like 1:01) , bass, and violin.

2:38 - great lift. Well-placed breathing space to reflect. 

There's a super high motive ( Ab to F) tone that runs throughout most of the whole track only on the left ear, and I think it could detract from the raw and aching appeal of the vocal, guitar, and violin lines. If you still want a really high tone to subtly grab the listener's ear, you could experiment with the violin and guitar using that same motive with a harmonic, and then pitching it up an octave while alternating panning from left to right, and consider leaving it out completely on places like the lift at 2:37. Just a thought: ) 

I really enjoy the vibe you've created with this, and off the top of my head I think Mike Mineo (https://fluence.io/ObscureSound) and possibly Joe Sparrow (https://fluence.io/joe-sparrow) would really enjoy your work as well. 

Following you guys now, thanks again for sharing!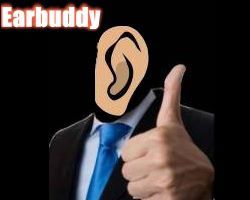 I'd like to think of this as a rough copy because I think with added production, this track could be a BEAST.  Bring some more clarity to the vocals and push them ahead of the music, pump up the percussion, and allow that violin to almost stand on its own near the end and this will blow everyone away.  That said, this is a very nice introduction to the project.
I love the bassline, reminds me of Foster The People's 'Pumped Up Kicks' and the haunting vocals work great! Thanks for sharing, I will be spreading the love on my blog in the coming days! Tom
Hey! Thanks for sharing. 

I really enjoyed the song! I like it's clean feeling, nothing too overbearing on the instrumental and effects part. I only have a few things that bother me. The first is the somewhat monotonous singing. Mixing up the speed and pitch of the singing could give more life to the song. The same thing also applies to the percussive aspects. It's not too dynamic, which can turn off some listeners. 

But overall, it's a good song! 

-Phil