John Wlaysewski
Title

Late Cambrian

Bio

Male/Female Electro Pop Duo from Brooklyn. 
Synths, bass, drums and vocals...

Website
---
Recent Submissions
More than a feeling of 80's influences on 'Hot Minute' and you know what that means. Yep, a real song that focuses on presenting the listener with a story that has a start, middle and end. And thankfully 'Hot Minute' is a little bit more too, delving a tad into experimental asides that drive the song in unexpected directions. I had been partial to Late Cambrian previously but I'd forgotten how good they were, a band on the margins making great music and within touching distance of grabbing the limelight from less talented artists. This could be the moment when that injustice is reversed however because 'Hot Minute' is brilliant. 
On NYC indie rockers Late Cambrian's latest single, "Yearbook Photo," the band lays down four minutes of pure synth-rock glory in the spirit of bands such as Stars, MGMT, and countless others. Infectious and hooky, this song is underpinned by a robust and memorable bass line, and built up with layers and layers of intricate and complimentary synth melodies. Vocal harmonies likewise are stacked like Jenga blocks to great effect, all the while and drum machine beat ticks away like a synthetic heart. The synth solo in the middle third of the song is intriguingly possibly the least technically complicated thing going on in this song, giving the listener a moment to pause and deconstruct the layers of intricate sound, if only for a moment. "Yearbook Photo" has Top 40 radio potential written all over it, not to mention product placement potential and licensing opportunities for countless commercials that thrive on hip "of the moment" indie rock in thirty-second servings.
The single sounds awesome, a great flow throughout the song, particularly from the middle part until the finale. The higher vocals need a little tweaking but overall this is a great single and I really enjoyed listening.

The first thing that springs to mind is clearly Passion Pit.. however, with that band playing such a big role in my musical life it's a comparison I'm happy to offer. 

The track never rests on it's laurels offering a crescendo after another and I love the vocals especially. The bass and keys in the verses and the slow introduction of strings and other instrumentation highlights a band seemingly on the verge of unlocking the secret formula. 

From a professional perspective I'm certain that given the right push a track like this could be featured in major blogs and publications and would also generate quite some indie radio play. 

Keep us posted with your future plans. 
The immediate comparison here is Passion Pit and, in my mind, that's not a bad thing at all. 

The track's introduction is perfectly paced with the first trace of the vocals hitting the right spot. I'm particularly fond of the vocals on the 0:33 mark where the melody switch is done great. 

The consistent synth sound in the track would be deemed repetitive in the hands of someone else but here the arrangements offer enough variety for it to never feel tired. 

A slight tip I may offer is to further overdub the vocals in some areas so as to strengthen certain key messages. Other than that this is a lovely track and I'd be happy to post about it on the blog in the next few weeks.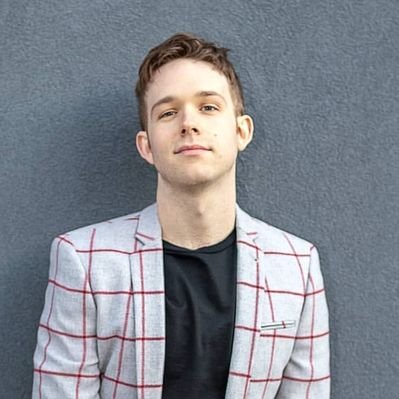 Definitely could be a hit in the indie world! I don't think there is anything I would change about this. I think the only remaining step is to get the word out there.
Great name for a band and 'Golden Time' doesn't let the side down as it has all the hallmarks of an indie anthem. I can imagine this ripping up the stage when they play it live and with some many moving parts it could be ideal for a rip-roaring finale. Everything is in place and accounted for, great chords (second album Strokes opening riffs), soaring vocals and a punishing percussion backdrop that'll rip the wallpaper from the walls. While it may lack a little originality it doesn't sound in the least bit tired and stands up brilliantly well to repeat plays. Can see why Wheatus have taken Late Cambrian on as support on their upcoming tour, plenty of synergy and a readymade audience for these New Yorkers. 
Brooklyn-based group Late Cambrian show their exciting indie-rock allure throughout new single "Golden Time", off their upcoming album (out in September). "Golden Time" is a great choice to represent their sound; hypnotic Strokes-esque guitar progressions lead with a concise polish, with a few washes of atmospheric synths appearing under the vibrant vocals. The vocals breathe an ample amount of life into the track -- the vocal production and layering is impressive to me, because it handles the duet parts in the first few verses in subtly cohesive form, before the big-time chorus (like around the two-minute mark) rides seamlessly on just the one vocal lead. The bridge ("daddy's car") is fantastic, my favorite part of the track. Although the track is not a stylistic innovation, it's an extremely infectious success that will delight fans of The Strokes, Weezer, Rooney, and other accessible blenders of indie-rock and power-pop (w/ a slight synth touch). Quality production, catchy songwriting -- this track has lofty radio-friendly appeal. Look out for a feature on http://obscuresound.com in the near future, and give me a shout at mike@obscuresound.com if you're interested in details regarding my digital PR servicing.