Devin Farney
---
Recent Submissions
Super cool, sophisticated track.  It is hard to put it in any normal category.  And in 2019 that is a great thing.  Make a clear path where nobody exists and bring people to you.  Not easy but much more rewarding.
After listening this song, I carried myself to the whole album on his Spotify profile and I found something special in his music: I mean you'd call it indie prog as genre, but I can't really assign a specific music category because you can hear Syd Barrett, Pink Floyd, Alan Parson Project, '70 prog-rock bands and sometimes electro samples typical of '80 hip hop tunes.
It's very courageous, and I use this word properly, to play this kind of music because in this song you can find a great study of the arrangements and the structure of it. I assure the result was awesome.
This is just so warm and comfortable to listen to, it sort of meanders around a bit but I don't mind really, because I enjoy listening to it.  It's got more of a show tune sound than a pop/alternative sound, so not quite sure where we can place it, but I'd like to see if we can find a place for it  in shows/playlists at some point here. Send a high quality mp3 to andrea@aspenbeat.com with "FLUENCE REQUEST - Artist Name - Track Title' in the subject line.  Reminds me of Billy Joel a bit,  and I like the 'wistful' tone of it, just a bit more MOR in style and sound than we usually feature.  Thanks for your submission, good luck with your music!
I enjoyed this track but at times it felt more like an idea than a fully fleshed out song. I almost feel like it would be better as an instrumental too, the vocals felt a bit out of place at times. The artwork you chose is an interesting juxtaposition to the lighthearted music contained within the song and I like the choice. It's clear that you have a lot of talent and I think you should continue to hone your craft. Kudos on the lyrics too. 
Floating. It's the first word that came to my mind when I heard this song. The general mood is deeply soothing and it has that Beatles-esque vibe which is more than enjoyable. Vocals are fine, but maybe in specific moments of the song, I'd bring it higher in the mix. I would also have tried a classic, deeper piano instead of the keys you've chosen. However, it's a great job and I really enjoyed listening. I'm sharing this on our Social pages. 

Good luck for your future!


Gosh...This song is really beautiful...
The opening guitar is gorgeous...And really, the melody overall is gorgeous.
I think the vox, when they come in at first could be a little louder or just take down the guitar a notch.
Love the intro of keys at 0:52...but would choose a different sound. Just a simple piano sound would work better.
Harmony at 1:37 lovely...
2:28 flute is great...
The staccato bass/brass in the end is very Beatles-esque...pretty.
Still, these are just minor production/mix comments and they don't take away from the overall feel of the song...

Nice track, something for a lazy day floating down a river or something. Your vocal is mesmerising, reminds me somewhat of Aqualung aka Matt Hales which is in my opinion a great thing. Might benefit from more of an intro, something to lead into the vocals with, rather than breaking straight in with the vocal. I'm really looking forward to hearing more from you.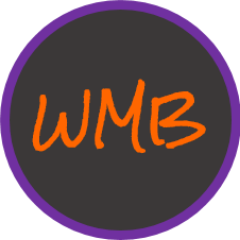 Nice vocals with a throwback psych feel. The production is nice. I was not blown away but if I heard this somewhere out and about or even on the radio, I would Shazam it so that is a good thing. I would like to hear more. Talent is definitely there, it just didn't grab me away from some of the other stuff currently out there. Thanks for sharing!
Excellent psychedelic synth rock throwback.  The song brings the mind to a higher state.  It seems to want to get repetitive but changes just enough to keep interest.  I will share on Twitter.  
From the moment Devin Farney's new track "War Child" starts, with its lush keyboard arrangements and far-out vocals, I'm reminded of nostalgic psych-rock in the best sense possible. It's fantastic from the start, and gets even better with an expansive chorus that opens up the stylistic palate to spacey electronica. This nostalgic form of rock crossed with spacey electronica reminds me quite a bit of Bryan Scary, who has a similar grasp of spaced-out pop hooks. The slick synth arpeggios in each chorus adds a nice hook-y punch, providing a nice contrast to the serene organs and synth pad. The vocal adjustment from verse to chorus is accomplished nicely, as well. I have no complaints or critical suggestions; I'll be posting this on http://obscuresound.com in the near future, for sure. Reach out to me at mike@obscuresound.com if you're interested in PR servicing, or if I forget to post this on OS for some reason after a week. Keep up the great work, and thanks for the submission!