Alex Robertson
---
Recent Submissions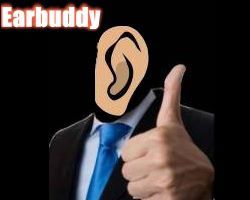 Nice catchy electro-pop that I could see getting exposure on Sirius XM's Alt Nation and becoming a hit. Living just miles away from Tennessee, I can always appreciate hearing a local act really giving it their all.
My first comment is that the track is too long. I think there is a really interesting 3 and a half minute pop song in here that somewhere along the lines just gets a bit lost. Ending up at five minutes is too long. I like the vocals and the repetitive, needling synth though. 
First of all thanks for sending across the track. It's an excellent track which shows off a lovely lead synth blending perfectly with the soft backing. Vocals are also  excellent, however if I was being really picky I personally would prefer the vocals to be a bit louder on this particular track, but like I said, really picky! I will be sharing this on my blog in the coming days, great job!
This track grabbed me the moment I pressed play, love it. I'm a sucker for some deep synths and a gorgeous beat. One thing I found was that synths do drown out the vocals are perhaps slightly. Not sure if this is intentional. I'll definitely be finding a space for you on the blog. Thanks very much :D
I enjoyed the melody a lot, and you have a nice knack for writing a song. However, you can barely hear the vocal track, and the percussion could be polished up a bit.The vocals are the greatest feature of this track; find a way to embrace them. 
You have clearly found your own style and I like it's dreamy, lazy, drowned quality. I love the lively bright synths and the dreamy vocal sample repeating "ahh ahh" four times. 

What I don't like so much is the almost staccato like melody - it gives the track an almost robotic vibe. The same goes for the vocals - it's a bit too monotonic for my taste. I think your sound could benefit from applying a more fluid atmosphere - smoothing things out a bit like I think you succeed in doing on your track "Backyard". Maybe the vocals could be more in the foreground like on "Backyard"? Also the percussion pattern sound too much like the preprogrammed ones in keyboards for my taste. Finally I'm not sure the track develops enough to justify a time length of 4:52. Maybe there could be a couple of musical bridges to create more variation?

Overall a track with the potential to be pretty great with a few adjustments. What you did on your track Backyard, which I really like, is a winning formala!
I SO DIG THIS. I've been looking for a track with this super chill pace for a while. Normally, I'd say that a track lasting 4:52 is too long, but the steady way VosLake introduces the motifs throughout makes the 4:52 pass by like no time at all. There are a lot of great ideas here: the simple synth, the techno-influenced accompaniment, the almost-spoken intonation of the vocals. I'm excited that I don't know that I can totally categorize "Walk Away" under one single genre of music. Great sound, excellent producing quality, and uber cool ideas. Thanks for this submission - I will so be putting "Walk Away" on Minored In Music in the next week. Looking forward to more by VosLake (make sure to send it my way!).
Really like this. The melody is almost like a lullaby. The instrumentation is lush but lo-fi and the track doesn't outstay its welcome. Great stuff.
You may have already received a review of this track from myself so I apologise if I am sending it twice! 

Thanks for sending across a second track! It's another excellent track and if you remember from the first track you sent across, the only picky comment I had was that I if would have liked the vocals to come out stronger. On this track you have nailed it and the bells give off a delightful Christmas feel. I cannot wait to share this on my blog, another great job!
Would like to hear more from this group.  
I like this song, like the harmonies in the vocals, and the dreamy pop sound.  
Yet it doesn't quite captivate me the way I'd like it to, especially toward the end where the vocals sound like they could be worked on a bit more.
But well worth the listen.  Keep on!
and thanks for your submission!
Again I love this track, whats not to love about a track that kicks off with sparkly bells. Found the vocal much stronger on this track, which makes me perfer this over 'Walk Away'. 
This is relaxed, youthful songwriting, and it showcases what you guys are about. The tempo is relaxed, and the reverberated vocals complement the melody really nicely. Well done.
Surprisingly catchy.  When the song started listening I didn't think it would be poppy (not in a traditional sense).  Now I can't get the song out of my head now.  :)
The track starts nice and minimal and builds to a full spectrum of sound without overpowering.  Well done.  
I liked you right off the bat with your description. This is a bit too slow for me personally. Have considered creating a sound scape of this track for film? I'd love to hear more from you especially something faster to maybe make my heart skip faster. 
Guys nice work, this is dreamy, intriguing and well produced. The subtle piano melody really adds charm to the track. As I said before I'll definitely find space on the blog for your music.
This is so smooth, delicate, elegant, and just brilliant! Everything from the very beginning to the end is beautiful, including the lovely album cover. I'm following you on Soundcloud right now, gonna check your other sounds after this amazing one!
Vos Lake is the project of Tennessee-based songwriters Alex Robertson and Elliott Burgess, who joined up with their sweethearts Meredith Goodman and Sydney Minton to create danceable, electronic-laden pop songs fit for summer tranquility. "Things Written" is one such example. The track really kicks off around 01:20, when the Western-y whistle, kick drum, and synth-y reflection appears over melodic and anthemic vocals. The handclaps and subtle guitar addition add even more flavor a minute later, as does the airy synth pad that encompasses much of the final minute. This is a very solid and catchy pop song from a project I certainly want to hear more of. Check for a post of this track on http://obscuresound.com in the near future and reach out to me at mike@obscuresound.com if you're ever interested in digital PR servicing. Great work on this one!