Julia Cole
Title

Nashville and Los Angeles recording artist. Singer/Songwriter from Houston, TX. Vanderbilt University class of 2016

Website

Location

Nashville
---
Recent Submissions
I love the sound of this track. Excellent vocals over the breaky drums with that acoustic guitar... totally digging it. Love the cameo of the Martin Backpacker - those things are rad. Initially, I was not super-crazy about the rapping around the ~1:15 mark, but after a few listens, it's not too bad. Something about it kinda sounds dated, kinda 90's-ish. The rapping itself is fine though. Love the soulful singing at and pretty much after 2:00. Powerful, beautiful, awesome. Nicely done. Cheers.
This is a great song and video. Nice work! The video has a great look and feel. I love the soft filtered natural feel to it. Hitching with the traveling acoustic is classic. It seems like this is your real life and that amazing beach looks like paradise. Maybe Costa Rica if I had to guess? You have talent, and I'd like to see more.
Shapes up like a solid single, worried that it may even be too radio-friendly, but with comfortable sway albeit with a semi-acoustic vocal complete with overdubs, the single works its charms, won't change too many worlds, but be honest what would do that these days?
Sweetheart' is a fair single.
This song captures the listener's attention from the onset - I knew this was going to be 'fire' from the start.  The groove makes you nod your head and/or tap your foot. I love the cool approach to the vocals during the first half of the song and how those vocals evolve to become more powerful, and 'high-flying.'  The rap in the middle of this number separates the 'cooler' and 'hotter' portions of the performance; it's thoughtful conception for sure. Impressive!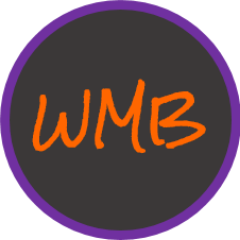 Very nice soulful vocals and backing beat. Unfortunately, I don't cover r&b/rap genre but there are plenty of people on here that do. Good luck!