Toph Allen
---
Recent Submissions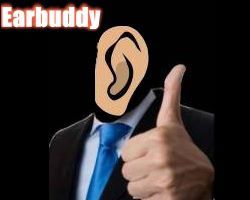 After hearing this, it's clear that there are no limits for Toph Allen.  Fantastic stuff here, deeply moving.
Really atmospherical, reminds me of Nicolas Jaar/Darkside/Pantha Du Prince. Just shared it on Twitter as well.

I suggest you start with uploading a better Soundcloud picture and promote the EP - it's very good.
Toph Allen's wonderfully atmospheric brand of instrumental electronica utilizes a form of patient, tactful songwriting that stylistically comparable acts like Boards of Canada and Röyksopp have become renowned for. Toph's new track "Limits" seems to blend the ambient beauty of Boards of Canada with Röyksopp's pop-laden underlying rhythms. Small additions - like the introduction of a synth arp around the two-minute mark and the haunting string flourishes a few moments later as that arp progresses - are brilliantly executed. A frail and enjoyably queasy acoustic-like lead pops up here and there, providing an interesting dynamic to the lush electronic sounds accompanying it. The track's second half - with more swelling string and arpeggio additions - seems like a dark/light contrast of sorts; the sounds from 04:30 onward are reminiscent of a sunrise, while the moments preceding it produce serene nocturnal vibes, at least in my mind. Chalk this up to outstanding production choices, considering the melodic progressions are consistent throughout.

This is up there with some of the best instrumental electronica I've heard all year! Great work; there are no criticisms on my end. Look out for a feature on http://obscuresound.com in the very near future, and reach out to mike@obscuresound.com if interested in details and success stories regarding my digital PR servicing. -Mike