Noah Engel
Bio

Noah Engel was born in 1993 in New York, NY where he currently lives. He is pursuing a degree in Film and Television Production at New York University. He has been writing music for most of his life and making films. Pursuits include film, music, visual art, and writing.

Website

Location

New York, NY
---
Recent Submissions
really lovely, soft and sad
like its dissonant and lofi quality
and the lyrics are quite touching,
for the heartbroken i guess

good job and good luck. will repost on my facebook
Wow! It's really intriguing, peaceful, interesting, maybe a little bit bizarre but extremely good. I loved the lyrics, which are probably the beautiful reflection of your poetic side, I also loved the feeling that "Passing, Passing" left me with. I wanted more and I still do, the dramatic element in this tune was beautiful. Didn't left me speechless, but I think it's something that will happen sooner or later if you keep on creating and developing your musical-artistic self the way you had to develop yourself to make this song happen. I'm sharing it on my blog right now!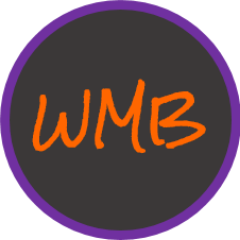 Wow, pleasantly surprised. Great voice, simple arrangement and really lovely songwriting. I would definitely like to hear more. I will check out the link for the EP. Thanks so much for sharing, you definitely have something here. You should definitely submit your stuff to Sofar Sounds to get more exposure, too.  
Noah Engel's haunting minimalist folk track "Passing, Passing" begins with muted guitar chords washing beneath his sincerely moving vocals. This structure and melodic progression remain unchanged throughout, reinforcing the importance of vocal intensity and accompanying lyrical content. In this case, Engel's lyrics are gripping in its contemplation of passing time, and the judgment that exists thereafter, even if that judgment is limited to self-analysis. The sound and delivery reminds me fondly of Alex Zhang Hungtai's Dirty Beaches project; "Passing, Passing" sounds like it would be ideal for a moving independent film, or as the focus of a video in its own right. Although some more melodic fluctuation or surprises could have been welcome, "Passing, Passing" is a moving effort that makes me want to listen to more from Noah Engel. Look out for a feature on http://obscuresound.com in the near future, and reach out to me at mike@obscuresound.com if interested in details/success stories regarding my PR services. Have a good one! -Mike
I found the sound very easy to listen to and relaxing. I do dig it but wish it was a better recording of this particular song.