Rob Fleming
Title

Eleven33

Bio

Eleven33 is the music project of Denver-based musician Rob Fleming whose music blends alternative with hints of ambient, electronic and post-rock genres.

Website

Expertise

Location

Denver
---
Recent Submissions
This would make a great soundtrack for a guided meditation and I may just use it as such. It also suits the genre "Epic Music" and if you're not already familiar with that label - research it. Could be another area to go into. It's a gorgeous ambient track.
Swaths of light rise up around us with this epic journey from Rob Fleming; swirling the mind across the atmosphere. and soaring gracefully into the unknown beyond.

The beautiful piano works brings to mind Ólafur Arnalds and Nils Frahm, yet the melodic guitar lines add a different dimension; painting similar majestic colors artists Helios, Slow Dancing Society, and Hammock became so well known for.

The sustained apex and gentle conclusion is unforgettable; gorgeous in its unapologetic splendor and forgiving in its promise of hope.

---

I've added a fairly broad list of recommendations for other people who would be a good fit on Fluence, and I'm certain my friend StandingBear would also love this:  http://8tracks.com/standingbear

Just bought the album on Bandcamp (thanks for including the link in the Fluence description), and I'll put together a post for my blog giving a more in-depth listen through the entire album, and share it out right now. Thanks for sending this amazing track!
"Clarity" is a soothing and atmospheric track from Rob Fleming, who shows his ability to create stirring cinematic-like soundscapes similarly to the scoring work of Clint Mansell. This work is effervescent and exuberant; the gleeful guitar line around 01:30 - and then complemented by a graceful synth pad around 01:50 - helps lead into the track's central hook: the very melodic guitar crawl that starts around 02:30. The more serene section afterward is lush and patient in its approach, putting an elegant cap to this successful track, which has the ability to transport listeners to a place with greener pastures. It's a great structural maneuver. I absolutely think your works would be great for film/TV -- keep up the great work.
A well made track which wears it's emotions on it's sleeve. You would do extremely well by signing this up to a production music company and letting them pitch this for sync opportunities across advertising, TV and games. On a personal level this isn't something I would listen to a lot but it's definitely something that there is demand for in the sync world. If you are in a position to work to brief and write bespoke music on a quick turnaround then give me a shout!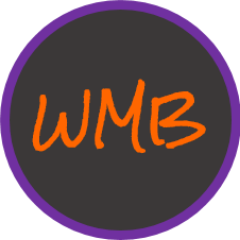 Very nice..looking forward to the full album release, please send along once it is released, I would be happy to share some full tracks. Thanks!