Graham Alexander
Title

Singer / Songwriter / Musician

Bio

Singer, Songwriter, Musician, Broadway alum. I also own a few companies, soon to be announced.

Website

Location

Camden, NJ
---
Recent Submissions
I liked the video not my go to choice when it comes to music but I'm not complaining at all. You did a really great job with this project. I look forward to more that you will be considering on when you contact me in the near furyre. Goog luck!
BIG SOUND! Brings back some of the fun in music. Great arrangement, visuals were totally on point. This joint has legs. 5/5 over for me.
Although it's maybe a bit more 'slick' that the kind of music I'd normally choose to listen to, this is a catchy song that will stick with in my head for a while now, well-produced, fun and with a well put-together video. I can imagine it working well on light rock/alternative stations in the US, and it brought to mind the work of bands like Weezer and Silver Sun. I'm not sure if this sound would work so well in the UK right now, but overall I'm very positive about this one.
I love it! Very energetic and different sounding! Has anyone ever told you you have a Paul McCartney vibe to you? I love the take back to the old stage days. The song itself is a great marketable song, recording-wise i'd tune up the sound volume a touch more myself to give it an extra punch but other than that, terrific job guys!
I love everything about this. Great quality video that keeps my attention and super catchy pop/rock track! Would've loved to premiere this video on High Voltage, but too late for that now. Will definitely share from my personal Twitter.
Hey Graham!!  Thanks for sending me this intro video about your sound 'n' vision.  I really dig that you're originally from and still based in Camden, NJ and have reestablished the Victor Talking Machine Co. record label and are revitalizing the rock 'n' roll genre with your engaging music and entrepreneurial spirit.

In your video you include clips from 4 of your songs.  The first one, "Repeat Deceiver", radiates a straightforward vibe with catchy hooks and melodies that support your strong and heartfelt exclamations.  I definitely think your compelling vocals are the key to your sound; raw, but controlled, emotional, but not overly dramatic.  

Next song "Valerie" really caught my ear due its 80s throwback sound with a catchy, cycling guitar motif, the contemplative, mid-tempo pace, and of course your vocals that alternate between smoother and reflective and rougher, passionate cries.

You have a nice sonic variation going on with the representative songs; like on song #3 where you've included symphonic strings and a more mellow and reminiscing vocal flow (yet still urgently delivered).  I love  your bittersweet vocal delivery on the lyrics "Oh, how our lives changed / Reminds me of the time / when you were mine."

And on song #4 you crank out the rock 'n' roll with a horns section backing you - well done!  I'm enjoying the strutting tempo, more complex guitar line, emphatic drum beat, and your looser, down 'n' dirty, but joyful vocals.  You've got it goin' on!!
Reminds me of a time when rock was this simple; doesn't pretend to be anything else but music that seeks to be heard. I love this one 'cause it reminds me of the good ol' days of rock. Charming but incredibly edgy in all the right places. I heard the likes of Aerosmith and The Beatles at some point there and I think it's wonderful. It got me real intrigued how the band would perform live. It would be  nice and interesting how this kind of energy level plays out on stage. Keep up the solid work.
This is a nice reel you've got here. You're clearly talented songwriters, and you've got good production on your songs. I would suggest that instead of having a voiceover you might talk about the band yourself - I think it will come across more sincerely to promoters and labels whom you're pitching to. Also, You might want to create a shorter version of your reel, say 2 minutes, as that's a pretty good window to get your message across within. Keep up the good work!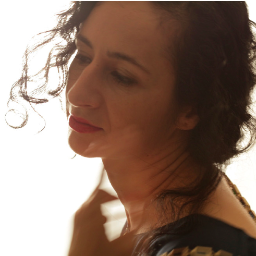 So much attention to detail and sheer guts! Super retro production value with an ambitious chord progression is courageous and wonderful. Coupled with your amazing business model, I'm in awe of you, Graham. 

In terms of tips, I can see you have an artist profile on AmazingTunes.com and that your one and only song did get airplay on AmazingRadio.com so... please upload this one to your profile and message me when it's there so I can favorite your link.

Let's keep the conversation going, I'm really curious about you as an artist and as a business person. I'll be in New York on May 8th, perhaps we can meet up before your show to chat?
This is cute! Digging the chamber pop feel, and the simplicity of shooting it in a studio. Would love to see some back up singers to reinforce the vocals. Also more build up to the horns solo at 2:54 (levels on the horns could go up in general). Overall great job!
I'l start off by saying that I enjoyed the song and the music video is very well put together and professional.  It looks and sounds great so you're off to a good start in that regard.  I do think you should have the music start earlier in the video and perhaps have the outtake scene at the end.  Because of the title and the way the video started I was expecting this to be an actual promo film and not a music video.  I would suggest changing the title of the video so that the artist name is first followed by the song name and then put Music Video or Official Music Video in parentheses since this wouldn't really be considered a promotional film.  

If you haven't already, I would hire a publicist to promote the album since you have some great looking content and the song is solid.  Perhaps run some targeted ads on Facebook and/or YouTube to fans of similar bands as well.  


Super catchy song. Very fun. The video captures the energy very well. Love the change at 3:13. I would like to have read along with the lyrics. Make sure to include them in future submissions.  

Will definitely see you live when you make it to LA. Please keep me in the loop and feel free to add me to your email list. 
Hey there! This thing is really broad in scope with incredible arrangements, and I love that!  I think that what this song really needs is some balls to it... that can be accomplished with a really prominent low-end/bass line.  I feel like that would really juxtapose well against the horns and the strings and really fill out the sound.

I love the vocals... killer falsetto parts, and amazing range! 

This is not particularly something I would be into, but I can see the value there and hear good songwriting.  Good work.
Good quality sound! Once this gets going it's a LOT of fun. I love the passion, I can really feel it but the intro/talking is a bit long and feels unnecessary. The track is a really good, catchy piece and I like how the backing instruments like strings have full feature instead of being shoved to the back, or not even in the video at all! Infectious passion comes from all of you in the clip. Back to the track, it's a wholesome whirlwind of fun and love, varied and a great vocal - I can tell you all had a real blast filming this! Well done!
Well that's a contagious song you have there!  Even though its general influences seem to be apparent - a Motown kind of feel to the rhythm, maybe a slight Dexy's Midnight Runners sound to the brass in the arrangement, and I don't know if it's just me, but maybe even a hint of a jazzier George Harrison to the melody line in places - it's still clearly an original song which is very easy to enjoy.

The vocals are emotive without being excessively so, the playing is excellent individually and collectively and it's certainly a full sound, again because it suits the song itself, without overwhelming it.  You're clearly all enjoying it too, as well you should, and that would have to inevitably influence the audience the same way.

I really can't think of any negatives.  The song, the playing, the arrangement and production and mix of brass and string sections all combine very effectively - I also like songs that have an opening line that hints at something that's already been said that the listener hasn't heard, so "I repeat...." works for me as a starter too.

The video works well to show the personality of the band as well, which is important whether you're "together" in a shot or not!  So altogether, definitely colour me impressed.  Hope things go well for you, because you have the type of music that could definitely be considered "commercial" but clearly has real heart and soul beyond that.  
Superb music. I am detecting a really interesting pop meets jazz band influence in your music. Kind of like Maroon 5 stripped down their sound and combined it with "Uptown Funk". Would love to hear the full album.
I love how this song starts out! (I made sure to write this write after the first 10 seconds) Question: Will it keep me interested until the end?
Wow. Well done Graham. It's going to take me all night to nail down everything I think this reminds me of. I mean that in a good way. It went from Paul McCartney via his RAM days( his grooviest days in my opinion) to something like, say The Libertines were actually good, and were able to write one perfectly structured , catchy PANTY DROPPER.  The cool thing, is that during this very British sounding  surface, he underlines it with this fantastic rather Bruce Springsteen-ISH gallop in the vocal delivery, and guitar... Until he turns on what I call the "POP NARCOTIC", which is reminiscent of what The Young Veins almost got to on their first release. Being from the Ca. Bay Area . This band reminds me of some local (and across the pond) Heroes and Legends, American Heartbreak. ( Saw em about 10-11 years ago when The NY Dolls were touring on their first album in 30+ years, they supported)