Pedro Meirelles
Title

Pedro Meirelles

Bio

Pedro Meirelles is a classical/rock composer, producer and multi-instrumentalist from Rio de Janeiro.
Throughout time, while developing his hybrid alternations of dissonant minimalism and percussive orchestrations, Meirelles began building and licensing his extensive solo catalogue while also working with renowned names such as Gogol Bordello, Serj Tankian (System of a Down), Goran Bregovic and Andrew Scheps.

Contact@PedroMeirelles.com

Website

Expertise

Interests

Location

Rio de Janeiro
---
Recent Submissions
Really cool stuff. 
Pleasantly surprised. 

I would try and get this stuff placed in films and videos if I were you. 

I'll drop it in a few playlists and tweet the single out. Not that that'll set the world on fire but it's what I can do.


cool track! i love the melodic phrasing and vibe. good transitions. this piece really goes on a journey. there are plenty of places to submit music like this. have you considered soundtrack work? or submitting to music libraries. just search on google and you'll find a ton.

good luck!
Hi,

Thanks for reaching out,

The melodies are so nice, the vibe of the track is relaxing and beautiful. The playing technique is problem-free and has a nice touch. Kudos on this release!

The track is a good fit for our playlist "Amazed by The Moment" and is added there now. 

https://nodmusik.com/playlists/amazed-by-the-moment/

Plus, feel free to inform us when/if something is shared on your social networks about this playlist. We will be looking forward to see how it will look like and we may be able to repost a Facebook & Instagram story of your post/story. Just tag us in your Instagram/Facebook post/story and we will take care of it.

+ Besides that, we can do a feature on our blog for artists we believe we can stand for. We like your music and professionalism.
So if you are interested in us featuring your music and artistic persona, just come back to us. We can provide you with more information.

Stay safe!
N.O.D
"Trilho" is a gorgeously entrancing piece that grows with subtly consuming allure. A wintry, prancing piano and a bass-y backing warmness converge with a melodic pull throughout. 01:01 sees a gorgeously fluttering section that stands out, in particular. "Trilho" is a song bound to put listeners at ease with its calm, approachable demeanor and intriguing melody. I look forward to posting this on Obscure Sound this week.
Hi Pedro - I really liked this!  It's maybe the first time I've heard instrumental music and thought a) this is really well done and b) what if this got in the "right" playlists on the DSPs etc.  I'm surprised I have to say.  Let me listen more and just opened your Spotify profile.  It's nice to have a nice piece of music that just chills you out - especially in these times. 
Beautiful as ever Pedro, can you send me a playlist of your latest works I may not have please? Best to use my Disco inbox.

https://s.disco.ac/aqaviqvbfyru

Thanks,
Marcus

Thanks Pedro.

Glad you sent me another track. Again, beautiful piece. You have such a grace about you when it comes to your songwriting and playing style. Simply beautiful man. From the tactile nature of the key sounds to the simple yet complicated nature of this composition begs me to listen to more of your work. Great stuff.
Such a lovely and well played composition! I would have liked to have gotten more context behind the piece itself. What inspired you to write it? Why the title "Trilho" (or "Tracks" if my Portuguese serves me right)? What does this particular piece of work mean to you? Looking forward to checking out more of your music! 
Hi Pedro, thanks for reaching out. Not much I can say other that was a lovely couple of minutes. Have found your Spotify page and look forward to spending some time with the rest of your work.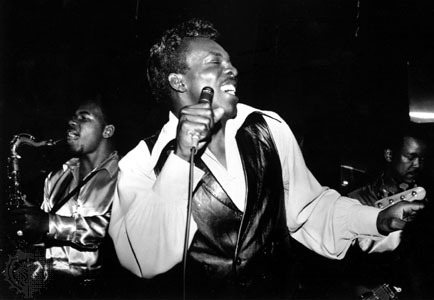 A beautifully played track. I really love the emotions that this song draws upon. I have added it to my Perfect Work Playlist on Spotify. Thanks for sharing.
Hi Pedro,
Nice to hear from you again...Thank you for the sounds.
This is gorgeous...
The sounds are so soothing...and are actually helping me through these strange times...
I'll definitely share it...
Thank you...
This is great mood music. Try placing this music on Pond5 to get placements in indie films or internet videos. I believe this will be great for tutorial silent lessons on YouTube or fiverr video makers. Utilize the mood for placement opportunities. Indie and film will definitely 
I absolutely love your music. I still listen to it to this day. It pops up in my iTunes/Apple Music library of downloads that has followed me from phone to phone. My wife also loves your music. She listened to this track as well now, and she feels a similar vibe to Yann Tiersen. I am digging this new track. Are you working with a label? What are your plans to come to the US? I want to help get your music heard. 
Hi!

Thanks for reaching out. The song is beautiful and well produced. Kudos!

It is also added to the playlist "Amazed by The Moment".

Good luck!
N.O.D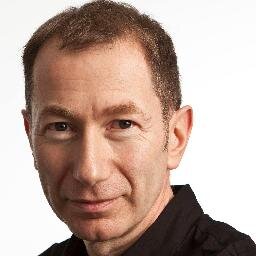 I really enjoyed this. It has a sadness at the beginning and then suddenly picks up into something quite a bit more upbeat. It sounds like the soundtrack to a movie that I would enjoy even though it's not been made yet and I have not seen it!
"Tear" is a beautifully expansive track, building from gentle trickles into a triumphant emotive escalation. The first section resembles the beginning of a snowfall, gentle in its introduction, before a blizzard envelops the night. The track manages to effectively convey a rising-and-falling feel in under two minutes, within a wintry atmospheric pull. I look forward to posting "Tear" on Obscure Sound!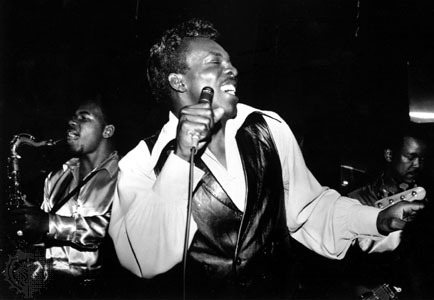 So beautiful and well played. I have added to my The Perfect Work Playlist on Spotify. Thanks for sharing.
Given that I love solo piano compositions, I very much appreciate this and the recording clarity on it. But it's very short! -- it ends abruptly for me.  I'm on your Spot profile and there are other tracks that resonate more with me, for ex Van Gogh.  I'll add that and possibly some others to my playlists.  Thanks for your submission!  Good luck with your music.

Thanks for sending. This is a beautiful piece of music. I wish it were longer!

It reminds me a lot of one of my favorite composers Jon Brion. The track has a lot of character, emotion, and personality to it. I also love the recording. I am curious if this was done in a room with a mic'd piano or in the box cause the sound and production is great. My guess is live, but with todays technology sonics can be quite amazing.

Big fan here. Really love the track, your style, and production. 100%, great work!
This is a powerful piece, thanks for sharing!!! Probably not right for us as an entity as we focus more on electronica, but from a personal point of view, this is definitely the kind of instrumental that's been missing from the music space for a while :) Keep us updated on your next movements.

thanks!
Love this! Cinematic, theatrical, well done.  Not sure where I would place it in a playlist, its more classical than jazz, pop, or alternative, and I don't feature much classical.  This is only 2 minutes long, is it a clip from a longer piece?  if so, send a high quality mp3 of the piece to andrea@aspenbeat.com with 'Fluence Request - Artist Name - Track Title' in the subject line and I'd love to find a place for it, but may have to build a playlist around it to do so ;)
Thanks for your submission, good luck with your music!
Strong arrangement and playing. Recording is well done!

Would make for an excellent film score or soundtrack.  Should target directors and music production houses!
Short but sweet effort, with delicate piano and budding string accompaniment in the introduction captivating my attention early on. Sounds fit for an epic film scene. Percussive stomp at 00:53 adds an ominous, creeping edge -- though the melodic shift at 01:02 shows some effervescence. The melody is simultaneously bright and ominous, somehow - in a brilliantly colliding way. This makes me curious for 'DUSK' as a whole, since it's such a small fragment -- feel free to send the whole thing over to mike@obscuresound.com. Thanks Pedro!
Very cinematic. Love the epic crescendo like build. You left me hanging though! Haha, my only constructive criticism (based entirely on my own opinion of course), is that it's too short :) The timpani moment midway was EPIC. Followed your account, really looking forward to hearing more, and checking out what else you've done!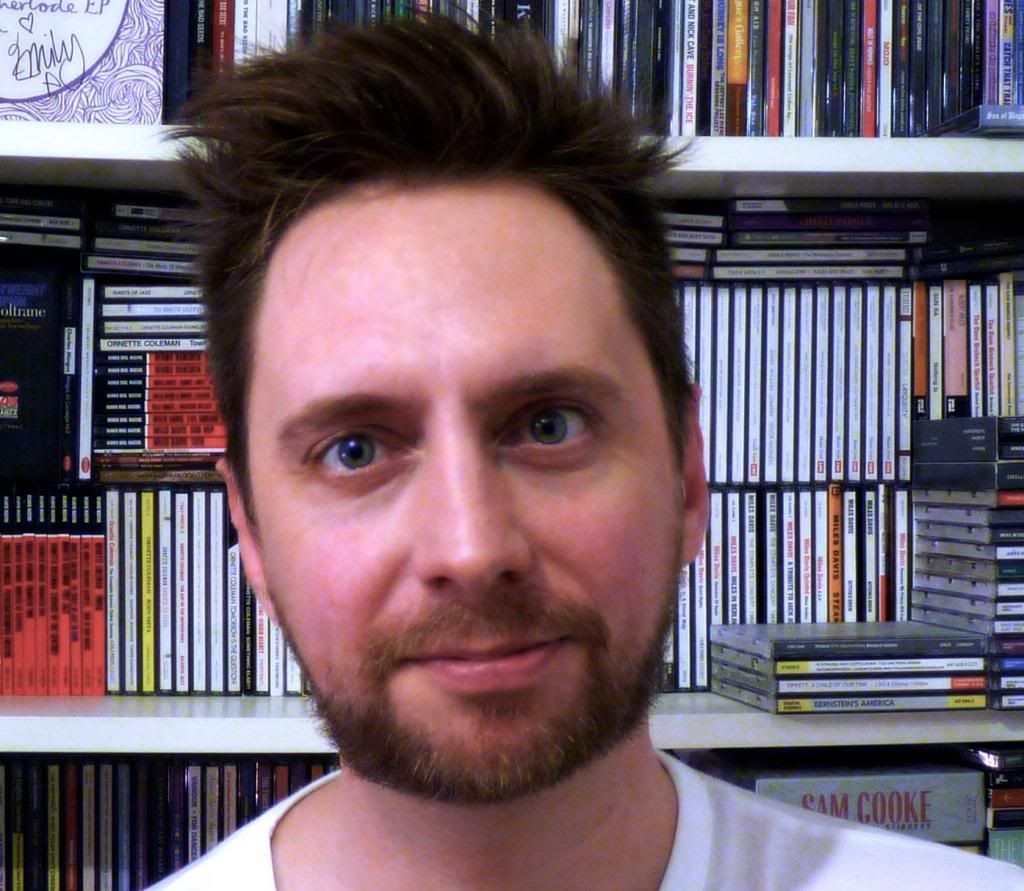 Hi Pedro. Thanks for sending me this as I have to confess I'd forgotten how much I liked Nostalgia, that you sent me earlier in the year. But the moment I heard this wonderful piece I knew it had to be by the same composer. Just what I needed to hear after a tough day. Hope things are going well for you. Keep the gorgeousness coming!
Superb from start to finish , the speed the sound the piano was memorising to say the least now take three tracks to a major classical label and you will be signed ..
Truly a marvolouse track a pleasure to review ...
Its absolutely beautiful.  Stunning track, I like the production a lot... the track swells, ebbs and flows well and has a very soundtrack-y feel.  My only complaint is that it may be just a touch too long... may have a bit more impact if it was a touch shorter.  But yes, this should be played at the most dramatic point of a film... I feel like that is where it would best be served.  The video is nice too.
A really beautifully filmed video to accompany an emotionally stirring piano based instrumental. I found the combination of watching a film through an older video camera with the old man a good representation of nostalgia. The music went very well with the video, and could probably work with other types of films.
Beautiful video. Perfect feeling created to correspond to the title *Nostalgia*. Not only did I find the cinematography inspiring, but the overall emotion I received from the video felt like a dream. The music accompanied to the video very well, causing a dramatic finish to a well thought out production.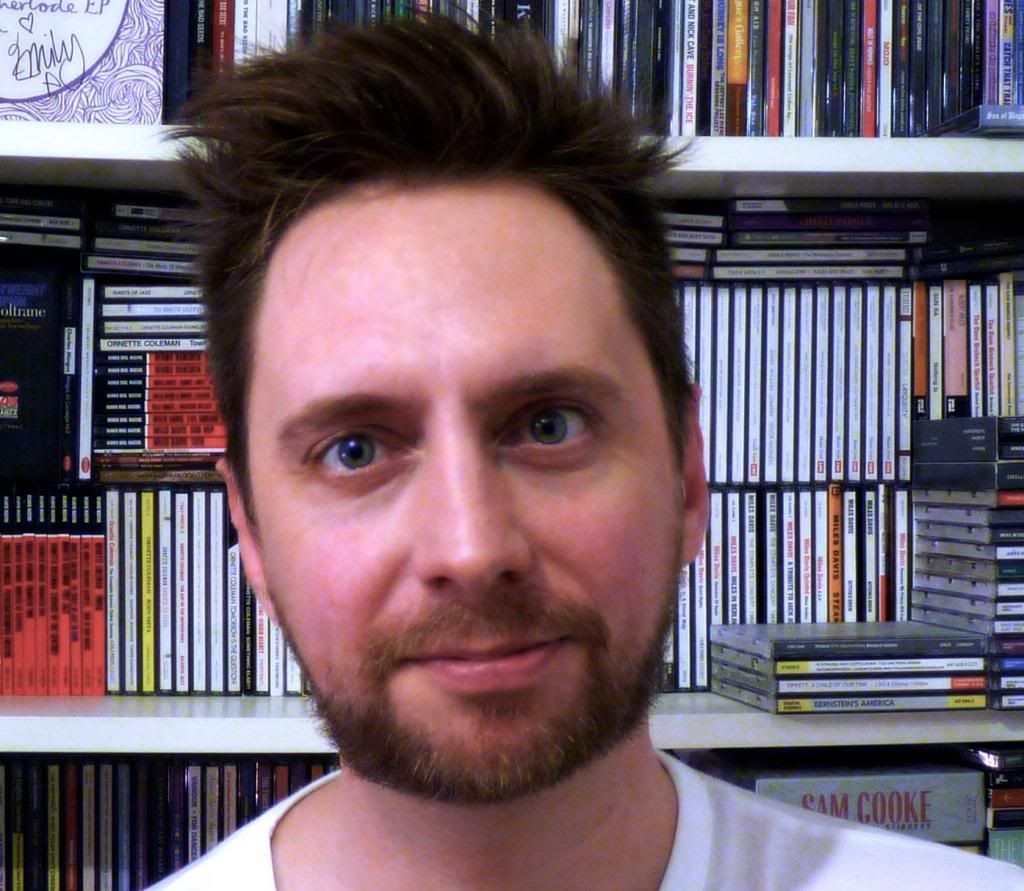 Both the music and the video had me captivated from the start. Beautiful and evocative and moving. I'm looking forward to hearing more. Thank you.
This is a very emotional piece. Great quality and imagery. Thanks for letting me listen to this beautiful and dynamically heartfelt song. I believe it would do great for film!
In regards to how this would fit into my cinematic world, I could see this whimsical piece being used in films by Jean-Pierre Jeunet and Wes Anderson.  It certainly elicits a very distinct, almost nostalgic feeling.  One of the comments on the piece from Soundcloud called it Parisian, which I would say is fairly accurate, until the strings come in and really lift the music to an entirely new level.  The musical progression overall, starting with the accordion and then adding the piano and finally strings creates a simple, moody, and powerful piece that I think could underscore a serious moment as much as it could a comedic one.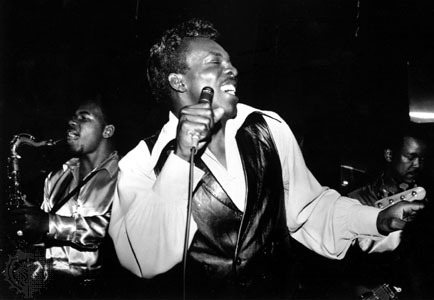 From the sweet introduction to the orchestral movements at the :45 part (a refrain the repeats again just past the mid-way part), I felt like I was transported to the French countryside. I could absolutely see this composition in a soundtrack or advertisement. The piece is simply, yet compelling enough to keep your interest. I think you brought it in at just the right length. Great stuff and I will definitely include in future playlist compilations.  Thanks for sharing.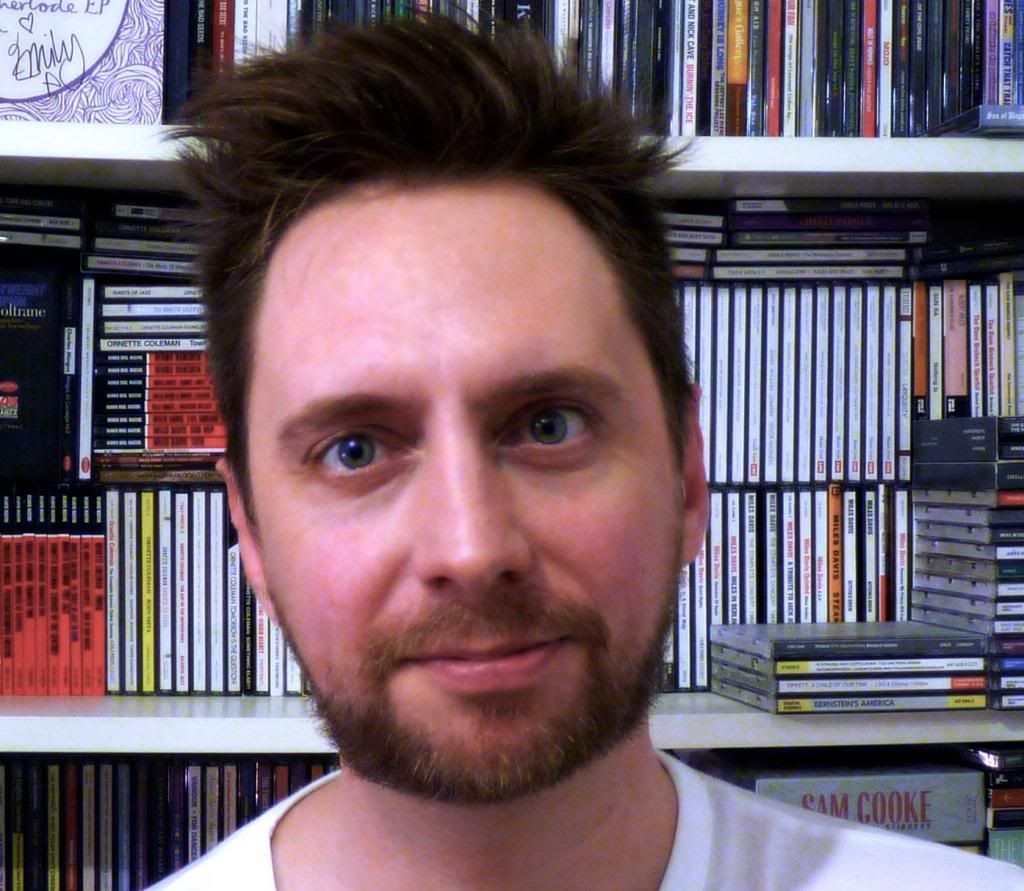 Really moving and evocative. I need to be listening to that on a speeding train, leaving behind a sad situation! Reminds me of some of the music of Haiku Salut although I don't imagine either of you have heard each other. But you share that talent for making soundtracks for imaginary films; the narrative and emotion is all there in the build and release of the music.
Really impressive.  I like this track almost about as much as the last one you sent, probably more.  Really strong cinematic quality with killer melodies.  I love how it evolves and the focus of the song changes, first the accordion, then the strings.  Its really smart and feelslike it could be part of a whimsical or romantic French film.  Killer work.  
Very beautiful and so unique as well different. You can send me more stuff if you'd like! :) Thanks for sharing! Sorry it took so long.
This is a pretty enjoyable tune, and actually quite beautiful in parts. It's not really something that I'd normally choose to listen to, but it's very well-composed, performed with style and would work really well as a soundtrack. Thumbs up from me. I'm not sure about the abrupt ending but, again, it would work well within the confines of a movie soundtrack. I'd like to hear more.
Very fluid and clean keywork, full sound and ambiance. The strings are a great touch. I can definitely see myself at a concert/recital. 
Song has a great tone to fit into a lot places via film. I could really see this making sense in a indie / drama flick, both for a beautiful segment build, as well as super useful in an ironically horrible event. As far as a track by itself, listening via soundcloud or what have you, definitely ended in a perfect spot. Drawing out instrumentals is a part that maybe too many musicians do and don't know how to call it quits. Nostalgia hit a great point to close, leaving this open ended and potential for remixes/collabs/etc. Into it!
This is beautiful. I can see this in several films and commercials. Deserves to be everywhere. Very well produced, composed and performed. 
very nice, I love the gradual build that continues throughout. The pace makes me think of a fantastic train journey for some reason... would love to hear more from the composer? Pls PM me. Pitchable for sync, would be cool to get 30 or 60" versions if you're interested in sync etc D