Elliott Sencan
Title

Hollywood Principle

Website

Location

San Diego
---
Recent Submissions
Elliott
This track has a lot of potential.  I will separate my comments into two sections (vocals and production) also, I take into consideration that this is not mixed but will provide some mixing suggestions.

1.  The Vocals are cool.  Kayla has a great voice and the melody works great for this vibe.  Make sure to brighten the vocals a touch and verb them out so they have some cool space but also the lyrics can be heard.  There are a few subtle pitch and timing issues that can be handled during editing/mixing as well.  My suggestion is to make the vocal a bit vibey through reverbs and maybe some delay throws here and there.   Try some automated filtering on a second vocal track that might use some snips from the lead vocal.

2. Production-wise, this is just what I expected from this vibe... in a good way.  The only thing I would like to hear is each hook getting bigger and bigger.  Its a chill track but there can be some simple dynamic builds throughout the progression of the song.  This way, you can take listeners on a trip without breaking out of the chill-ness too much.  Lol.

Let me know if you have any questions about my comments.  Thanks for sharing the song!  Would love to hear it when it gets mixed!
OK - arrangement is sound, once past the opening 4 bars.
Good verse chorus structure
Lyrics get better on repeat listens
Yes, as you point out, there are mix issues!  
But more importantly you need to put pick ups in the track and make the music work as an instrumental.  Take the vocal off and there isn't much there.
The breakdowns before the chorus are good, the one rizer is good, but you need more
You need some sub bass (more sub bass?) in the track especially in the chorus to give the track more depth and more oomph.
I've put together a little mix which should show what I mean.  It's the example of the effect on the arrangement and not the actual sounds used that is the important thing.  The sound choice is obviously yours but you need to add more in your track.  https://we.tl/Aim3PT9xEt
This track has potential once you get it right too so it'll be interesting to hear it at the next stage.

Just clicked through to listen to the whole track, loving it. Sounding big, confident and catchy. It's a great dance-floor filling pop tune that should go over really well. I love the balls of the song to announce a drop just before it hits and when it does it's pretty huge. You seem to be getting better and more assured with each release.

I will certainly be covering it when it goes live and I'll nudge some people to do the same.

I would recommend trying a couple of electro specialist sites like Harder Blogger Faster and Electronic Rumors, I'd also go for some that cover mainstream pop like Popjustice.  
Sounds great. I really like the overall mix and feel. If you don't mind me asking, what mic was used on the vocalist?

What would you like me to do in regards to helping with promotion?

- Greg Savage
 Masterful  vocal and great production. Very compelling song and hit  bound . Please PM me inside  Fluence  so we can get this song on our station.
GREAT pop/dance vocal, but the music feels like a mash-up of every hit of 2015 and leaves me a bit puzzled. A hit doesn't need to embody everything on the radio, but should be authentic to the artist's voice. After this preview I feel like this track was created to replicate a hit, instead of being created as a story the band/musician is personally expressing. There's no soul.

With that said, a ton of potential to be incredible! Would like to hear a full track to see if there's more cohesion in it's entirety.
Captivating, catchy and I did fall under your spell :)
I'll definitely will be featuring you on my blog, hit me with all details and the soundcloud link I can embed through my contact page: http://dutchguy.tv/contact/
Starting out the mix on the record sounds like a rough demo. There is some good space between the elements, but overall I feel like there is some depth missing with the mix. The synth elements could sound wider/fill out the mix more and the drums could punch through harder. With that said the track has a cool vibe to it overall, there is solid musicianship shown and the arrangement has some good changes/transitions that keep thing moving forward. Vocally it's good enough to bring the idea across, but nothing blowing me away. Lyrically nothing really fresh or innovative, but the composition has some good ear candy in places. I think this could be a good record for TV/Film. Please email me the track and review to chrismach1ent@gmail.com  for more info. Thank you!
Solid vocal and buildup, love the complexity and overlays. Lyrics also solid. But preview too short! Why not the full track, can't get the whole vibe.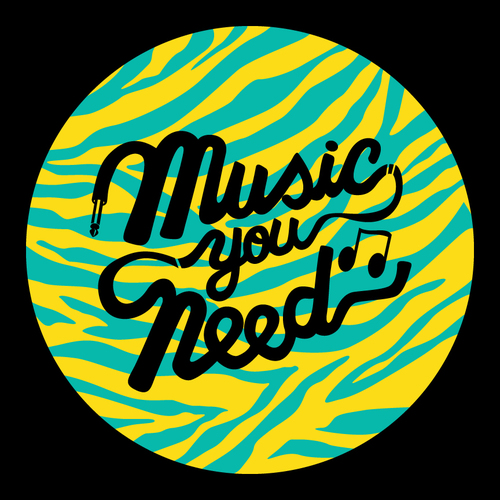 This promo of "Spell" by Hollywood Principle is very pop-oriented in terms of vocals and beat, but the drop has a futuristic sound that keeps it relevant and fun for the listener. Wish I could have heard more; 60 seconds isn't enough!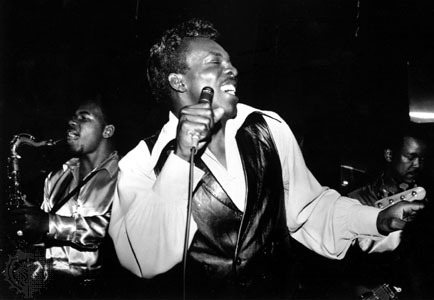 Sounds like another great track from Hollywood Principle. Looking forward to hearing more. Happy to feature in upcoming playlists.
This song sounds promising and it seems you've already had some success with your previous single. I would suggest hiring a publicist if you haven't yet, making a music video for this track and pitching for playlisting on all digital sites / streaming services if you have a distributor. There is definitely an audience for this so you should get the right team behind you to make your goals a reality. 
I love the 60 seconds I heard, but it seems to me that you're trying to subvert the system. If you want influencers to hear the whole track, submit the whole track!

Regardless, I do have a suggestion for you: try SubmitHub at submithub.com!

I'm writing an article about it for my music promotion blog now, which should be up in a couple days at http://passivepromotion.com. I think you'd have a lot of success with it, assuming you submit the whole track! ;)

Also feel free to send me the whole track after it's released. I'm guessing I'll like it enough to share it with my 2.1M followers on Twitter, which should at least get you a few more plays.
Really digging into this one. I like the way art-pop and electronics blend and find a common path within the song. Vocals are absolutely exquisite and the interlude at 2:07 is pure class. We'll do our best to feature this song on the blog. I don't know if you have fired over an email in the past days, but our inbox is quite full and we're doing our best to catching up with all the unread ones. Thanks for sending this through. Cheers!
Great pop song! Would love to know when it's on Spotify and hear more from this artist. Great melody, lyrics, vocals and production!
hey Elliott, HP
OK I've gone through the track and broken down the arrangement
You have a section at 25-33 that you only use once.  
you have verse 9-17 & 17-25, then this pre-chorus, then chorus
after the chorus at 33-41 you have 41-49 & 49-57 as verse but then no pre-chorus
where is the pre-chorus?
after the chorus you have a 2.5 bar breakdown (?) then 67.5 to 75.5 build (random length and starting points) into 4 choruses and then it finishes
So there are some arrangement issues to be sorted (especially the random 8 bars that is seen once and then never again)
track wise i would also lose the female vox in the intro in the first 8 bars
The only other thing I would maybe look at it is giving the track a little more variation 
Take things out as well as throw them in for variation and for highlighting the next sections coming in
Try 25-33 section in at 57-65 (may need a slight amendment at end)
And maybe also after the breakdown section before the 4 choruses at end (you really need to fix the breakdown section and make it longer)
The track should work a little better from then
Personally, I am not a fan of the dubstep bass in chorus bit.  it also feels a little dated to me.  The disco influenced start of the verses I like and that maybe something to look at on other tunes (don't rip this one apart as it won't work)
That's about it - hope it helps


 
I have to say I was sceptical about the artwork when  was sent this: if you want to market the track successfully, you may have to alter the artwork that accompanies it as that can instantly affect someone's view of the artist. The track itself however was reassuringly decent, reminded me of Purity ring. The fluctuating synth use of 'Seeing What's Next' is brilliant, it provides the perfect backing to the female vocals, heavy vs. delicate. The subtle arpeggiator use is skilful to say the least, riding over the other elements with a sense of freedom and independence. The last chorus' introduction of a second synth melody is good also. In a nutshell, keep making tracks like this, but pay attention to your artwork!
Thanks for the detailed description! Maybe next time consider including the lyrics so we can follow along.

The build from the beginning through the first chorus is just amazing! As is the production all-around. The vocal is wonderful, but seems a touch out front in the versus. Still, with such a dense arrangement, better to have it too loud and be intelligible.

My favorite part is the extra synth line you added over the final chorus. Really takes it to the next level!

I wasn't ready for it to end at 3:19, but I'll get over it. I hope this is just the radio edit!

As you can tell, I really love what you're doing here. I reposted it on SoundCloud, and I'll share it with my following on Twitter next week (I've already got too many tweets scheduled). Thanks for letting me be a part of it!