Ulrich Ellison
Title

Musician, guitarist, songwriter, recording artist, fearless performer, producer

Bio

After making the adventurous move to the "Live Music Capital Of The World", Austin TX, blues rock guitarist Ulrich Ellison was able to establish himself as one of Texas finest guitar acts. He has been winner of the international Downbeat Award three times in a row, Nominee for Austin Music Awards (#2 Best Instrumental, #8 Best New Band, #9 Best Roots Rock) and finalist of the Texas Blues Competition. His sound can be described as guitar-oriented and retro, showing a pop sensitivity garnished with celtic flavors. His guitar playing has a contemporary edge that is a fusion of blues, rock and celtic music. Ulrich is an endorser for Suhr guitars and GHS strings.

Website

Expertise

Interests

Location

Austin TX
---
Recent Submissions
Hey Ulrich,

Nicely done on the tune video concept and production...ya' had me laughin'!  Went on to a few of the YouTube videos and enjoyed those as well.

Sincerely, 
Ed
Dear Ulrich,

I'm very well astonished to listen and watch a good music stuff like yours: at last a fresh rock piece like I didn't listen so long, strong intro, good structure of the song and a solo reminds me Ritchie Blackmore from Deep Purple MK3. Your voice is very raspy during the verse and tending to Lemmy style of singing but when it comes to the chorus there's something reminds me the best Grand Funk Railroad of first Seventies.
Please believe me, this great song gets powered by a very funny music video full of self-irony, the choice of a laundry as set was the best one you could.
I think your song could be very fit as a theme for movies or TV shows as Harley Davidson home builders and stuff like that.
Creative and fun music video with a good song to go with it. You definitely have chops and a solid songwriting sense along with an original look and sense of humor that makes you a memorable artist. It sounds like you're already doing pretty well based on the description below but looking to take things to the next level. You should focus on your upcoming release and make sure you hire a hard working, well connected publicist to pitch you to gear mags and blogs, local papers / alt weekly's (if you're on tour), and any niche blues / rock outlets. If you're able to build a buzz on this record, then perhaps a bigger label will come knockin.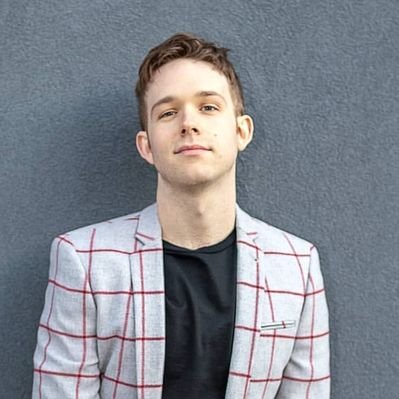 This isn't my sort of thing, but I can see where it would have an audience. I think you guys definitely have a sound, and I thought this one was alright.
Thank you for your submission. 
My favorite part of the business is hearing new music and i enjoyed listening to this. I thought this was a well produced track , and i appreciated the really good blues guitar work throughout the song probably more than the average listener. The overall musical arrangement, production, and recording was good as well.
The area of opportunity for me would be the songwriting, in today's competitive market you need catchy, clever lyrics, a well told story, and a big big hook to deliver a hit, a good example of this would be any current country hit. The vocal was good in my opinion, but not great, and traditionally that works in the blues rock genre, with a very well written song (Bob Dylan).

So my overall feedback on this submission is very good, but i would focus on the areas mentioned to elevate your project/songs to great. Austin is full of great musicians and songwriters, so you are in the right place, and i believe you have the musical tools to accomplish greatness!

Best Musical Regards
Greg Gali
MBS
Ulrich, you've got a solid mid-tempo Blues groove here with just a tinge of Pop to it. I'm familiar with your career and know you're a 6-string madman, so it's cool to see something a little more...commercial?  Not sure it goes as far as "commercial" but "Feeling So Lonely" has a gentle hook to it that can soothe the ears of listeners from all walks of life.

On the video front, this is shot quite beautifully, capturing parts of Austin that resonate deeply with its musicians--who've all, at one time or another, been on 6th Street with their gear before and after their shows.

Promotionally, Coyote Music isn't a label and our promotional efforts doing get your songs onto hundreds of terrestrial and satellite stations. But, for dozens of dollars (as opposed to hundreds or thousands), our online promotion of your video, shows, and more can turn some heads.

Great job on the video--it's a piece you can be proud of and, more importantly, represents your sound, style, and appeal.
Great track! I dig the blues and classic rock vibe mixed with modern attitude. 
I particularly enjoyed the guitar work on this track. The blues licks thrown in the background perfectly compliment the vocals while adhering the the vibe and attitude of the track. The playing is tasteful and simultaneously serves the song while standing out as an individual highlight. 
I think this is a really cool song, but it comes across a little bland. The drums sound like a drum machine loop with minimal effort put into spicing them up. The vocals come across a little sterile as well. The words are well written and want to convey emotion but are neutralized by the vocal delivery. Belt some of those words, the lyrics deserve that much. I'd recommend listening to Lucero for an example of the type of vocal performance I think would transform this song. All the pieces are there: a well written song, strong musicianship, strong lyrics and a good arrangement... allow the emotion and attitude to shine through and you will have an amazing song.