Darren Vincent
Bio

DIY folk/country based in Scotland.

Website

Location

Glasgow
---
Recent Submissions
I can see where man's best friend comes into the art for Yaya Club's album (as if the album title was enough to give the game away) because this is music as a companion. Never intrusive but always comforting tracks like 'Next Train Home' are so easy on the ear they are to be welcomed at any time. Once again the music is a delight, a ramble of soft noise that skips along with the consummate ease and an air of glee. It's a simple formula that Yaya Club appears adept at mining for charming nuggets. No home should be without one. 
It is with a bit of trepidation that I prepared for a second track from Yaya Club. My first brush with them had been a close to faultless occasion so I set myself up for disappointment. Thankfully 'Snakes and Ladders' was another delight, even if the vocals took a second or two to find their calming inner selves. The acoustics were beautifully arranged, autumnal and colourful they offered a delightful frame for the words. This is a serenity to Yaya Club's songs, a rest assured mentality which means an album of like-minded sorts could be the best possible thing for your addled head. 
Yaya Club kick off "Snakes and Ladders" with some truly compelling unaccompanied acoustic guitar, followed up by one of the most bare-bones rhythm sections imaginable, completely suiting the stripped-down aesthetic of the song. The lead vocal is likewise solitary, but earnest in its delivery. Equal parts folk troubadour and country singer, the vocal delivery fist perfectly with the honest, heart-on-sleeve songwriting that comprises "Snakes and Ladders."
This is such a beautiful song.  I absolutely love it.  The lyrics and heartfelt and thought provoking.  I would love to play it on the station. 
With not a scrap of bio to guide one I was instantly put at ease by the low slung acoustics of 'Down at the Bottom'. The first influence that seeped through occurred when the male/female vocals cut a mighty fine Low dash. For the rest of the time it sounded like this could have easily sat on any number of Mojave 3 albums, country for people that don't particularly like country. The soft jangling guitar parts meant that the song never flags, shimmering through several minutes of late evening gorgeousness. This is dreamy stuff, executed in a languid style that could become utterly addictive.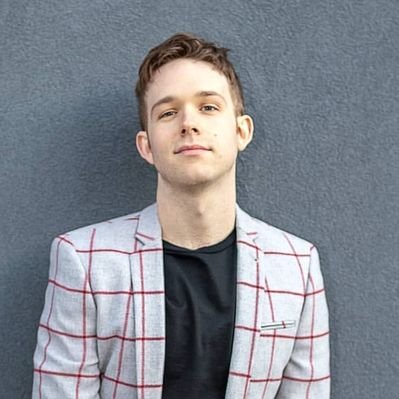 This was a good track, but the artwork is distracting! To be honest, I probably wouldn't have clicked on it had this not been on Fluence, just keep that in mind. 
Well I love small dogs so you catch me even before you start singing.  I like the arrangement on this, the folksy sound.  Would there be any way you could rerecord/remix the beginning vocals section? (approx :30 to :40).  The vocals in that first section sound a bit pitchy, and the sound is a bit hollow/echo-y there as well.  For me, this section, which begins the tune, doesn't reflect your talent and the commercial viability of the tune  -- but beyond that point, the track is right on!   Thanks for allowing me to give some feedback, good luck with your music! 
i thought the visual was really well done and compelling. I wish more folks had access to this kind of production and vision.  musically, I thought it was just ok. I'll listen to it a few more times to make sure I didn't miss anything.  the melody is simple (but effective) but there was nothing in the music that really made me sit up and take notice.
In this day and age, that's what I need more than anything. that might be a lyric, a hook, instrumentation - whatever.
It doesnt need to be polished or fancy - but it DOES need to be amazing.

This track was good - very solid, in fact - but it wasn't AMAZING.  thankfully, your video carried where the track fell off, so overall, it was definitely something I liked.  Hope that helps!
What I thought at the first notes of guitar was : it's looking good. I really like the video. The dancing and birds flying go really well with your melody.
The song is beautiful and relaxing at the same time. Great job !
The visuals on 'Wandering Girl' are what you'd expect from Yaya Club, fluffy snow, plumes of soft clouds, great expanses of mist filled lake, a maiden beneath a sea of lights and all while time appears to stand still or even turn around. The words are a little more melancholic that we're used to with the strain of being apart all too painful. For this reason it could well strike a chord with broken lovers, those on a break or fans of Damien Rice but the lack of Yaya Club's usual jauntiness is something I missed. The craft is undeniable as always with everything in its right place to usher you into a lower state of consciousness.