Zaena Morisho
Title

Zaena Morisho

Bio

Zaena Morisho who is currently based in Los Angeles, is a singer-songwriter, recording artist, and performer who was born in the DR Congo and raised Houston TX. Zaena sings in English, Swahili, Lingala, Nyaja, and French.

She adds a layer of African complexity to solid and enjoyable dance/pop music.

Website

Interests

Location

Los Angeles, CA
---
Recent Submissions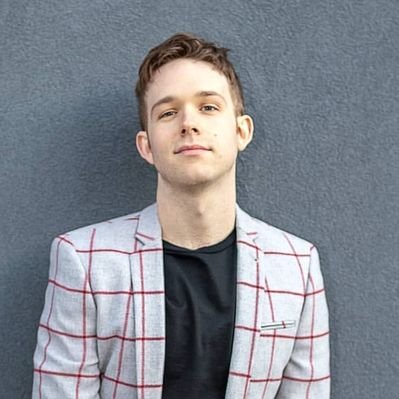 So cool! I loved this! So much fun, and I could see others loving it as well. I can tell that this is somebody on the amateur side (you can tell with the production/mastering/etc. sometimes), but you can tell she knows how to write a catchy pop song!
It was good but not sure I felt the voice was special.  The song felt "constructed".  I really like some of the quirky elements but ultimately the voice needs to shine.  And sadly it didn't for me.
Thank you for sending this to me. I like what you stand for and what you say in your description: "New single "Rock the Natural" to empower all races type of ladies to embrace their Natural bodies, hair, etc. You are beautiful just as you are!" I immediately wanted to hear your song and was naturally inclined to root for you. I like the track itself and with this additional meaning, it connects with me more. Sonically I like it enough to appreciate it. It doesn't make me see god, but it does lift me into a fun, higher place. It's interesting enough in the beginning, but midway through 2 min mark or so, it grows deeper. It'd be great to let people remix this track with their own dance floor crushing beats. That feels best way to spread this message. I would connect to folks on Fluence and ask for remix options. Also, I would add a lot more information in the description including links to artist bios, social sites, and the lyrics especially. It will only serve to connect you more to people wanting to help and support you. I'll refer a bunch of people to you for remixing, as well as, promotion. Make sure you specifically ask if they'd be interested in remixing or else they may not know to offer it.
Zaena Morisho has a good thing going, for one thing she sounds a little like Beyonce which can only be a good route to attracting admiring ears. Her 'Rock The Natural' is an anthem in waiting for those into creative dance sounds. With a spindizzy set of vocals and squirting bleeps at its core this has plenty of attitude and a spirited eclectic soul which will mean it should appeal to both the alternative and mainstream sets. On this evidence we be hearing a lot more from Zaena Morisho.   
This is a fun dance/hip hop song, and I can hear the talent and creative flair in it.  LOVE your presence and look.  I would re-record the beginning of this tune, the first verse can sound a bit off key, but otherwise right on.  I think the subject matter could be a bit limiting commercially.  Also --  not sure where you're from?  -- you may want to work more on your command of the English language,  that could be helpful. Just on Twitter and I love the short video of the 3 male dancers doing a routine to your song, I would use that in a video, it will attract a following in and of itself (especially if they dance to more of the song)!  Thanks for your submission, keep on, and good luck with your music!