Amber Skye
Title

New EP coming soon-- Mystical Alt Pop/Rock Sounds await

Bio

Support my new EP and watch the video here!:
https://www.kickstarter.com/projects/amberskye/amber-skye-rivers-ep

Part mystic lady of the forest, part 1940's siren, Amber Skye has carved out a world all of her own. Known for her acting roles on the CW's "Beauty and the Beast," "One Life to Live," and most recently NBC's "The Blacklist," Skye is making 2015 her breakout year for music. "I feel so alive creatively," Skye says, "And I can't wait to share the music I've been creating for my EP," set for release in late summer 2015. 
"If I could live in a big house and have my sisters be Lana Del Rey, Florence Welch, and Lorde, I would undoubtedly be at home. Oh, and Stevie Nicks and Debbie Harry would be our cool aunts," Skye says, crystals dangling around her neck, braids twisted amongst her long red hair. "Mystical" immediately comes to mind when describing Skye, but despite her ethereal qualities, there's no doubt this quick witted songstress can tell it like it is. It is this charming other-worldliness of Skye's persona, contrasted with her down to earth, edgy Brooklyn realism (and often gut wrenching lyrics) that make Skye and her music so engaging.

Though the flame haired singer, songwriter, and actor calls Brooklyn home, she moved around a lot growing up. Being homeschooled as a child allowed her family to travel around the US to see the wonders of hundreds of National Parks. Sentiments of the great outdoors were balanced by frequent trips into New York City in the early 1990's working as a child actor. "The gritty glamour of Manhattan thrilled me, and that's reflected in my music, which is an indie-electro-fantasy pop hybrid. It took a lot of performances and experimenting to find my sound amidst the sonic chaos of NYC" says Skye. "But I've finally found it and I couldn't be more excited." Music Connection Magazine also took note, writing that "what makes Amber Skye's music interesting is that you can't quite fit it neatly into a ready-made niche. Her songs are mainly pop influenced, but her voice- which straddles pop and often R&B-creates a space uniquely it's own. In direct opposition to her powerful voice and strong stage presence is a soft spoken gentle spirit that adds charm and vulnerability to her on-stage persona. She is a sincere performer who is both heartfelt and endearing."

After Graduating New York University with honors, Amber released an EP in 2010 entitled "Secret" and placed as a finalist in the Billboard Songwriting Contest and the International SongCircle Competition. In 2013 her tempestuous song "Bury Me Deep (RIP)" was featured on a compilation album benefitting Vh1's Save the Music Foundation, which ArtistsDirect.com called "A simply must-hear for 2013." Skye was led to the project by East Mid West Music Group, and for the past several months they have been co-writing and producing her latest musical project together. In 2014 she released a single and accompanying video called "Howlin," which ITNO quotes as "infectiously catchy...which we can certainly see being her breakthrough hit" "Howlin" captures audiences craving pop melodies but waning guitars and mystical, romantic video imagery signals there is more to Skye than a simple pop act.
On screen, Skye brings the same otherworldly yet fiery edge in her most recent acting roles such as "Tori," a mythical she-beast on The CW's Beauty and the Beast and more recently as "Pepper" on NBC's the Blacklist. "Acting fuels my songwriting, and vice versa. The past few months in the studio have been incredible" says Skye. "I've been creating this enchanted sonic world where edgy electro synths, haunting piano/ guitar, mythical yet compelling lyrics & harmonies and full, epic sounding drums reign supreme. I'm ready to share my new music with fans and to allow people to step into this world I've created" Skye says. 
With an EP slated for a 2015 release and soon to be released tour dates, we fans won't have to wait very long for a dose of magic.

Website

Location

New York, NY
---
Recent Submissions
Off the bat this track is pretty endearing based off the twinkling piano keys against the riveting bass lines that seem to come together via your vocals which take on a real Sia feel here. While not specifically something I would gravitate towards, this is definitely a talented piece with some solid writing and composition I would certainly revisit or pass along. Really great work here, I'll definitely check out the full EP after this and see if there's anywhere it fits for my outlets. Feel free to reach out: jake.krez@gmail.com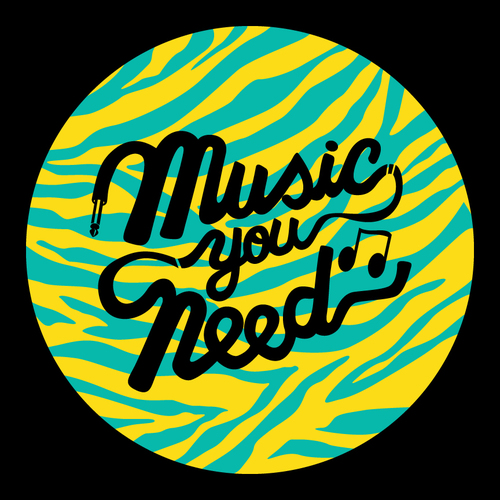 "Rivers" by Amber Skye opens with a wonderful uplifting piano riff, followed quickly by sultry and emotional vocals from Amber, and a very mellow dubstep beat making this a good radio pick. This song crosses many bridges musically, and is a pleasure to listen to. Very well composed, powerful, and soaring. I can't give much feedback besides to keep this quality of work up! Thank you very much for sharing <3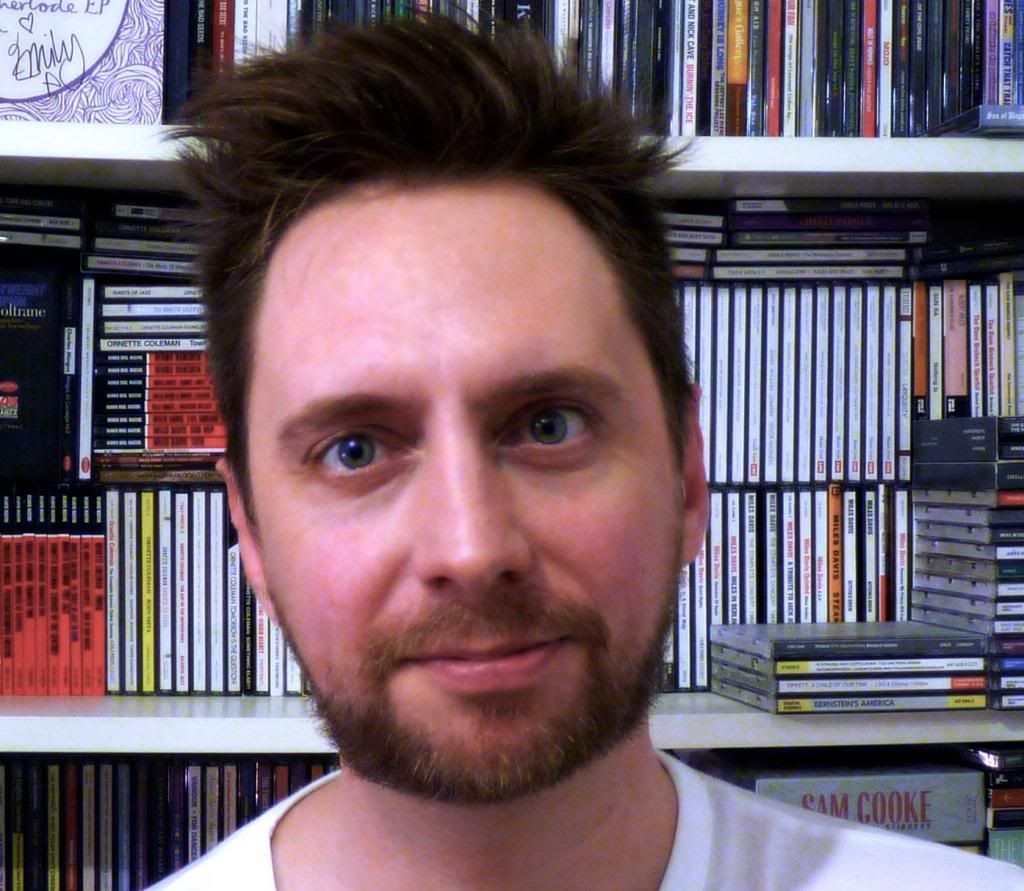 The full package. Big song, great and original vocal, fabulous production. Am listening to the full EP now. Terrific stuff. Very radio friendly without compromising on the strong identity of the music.
Frustratingly it's not something I can write about at the moment as it's too pop (in a good way) for any the publications I'm working for. But you are absolutely one to watch and I look forward to what you do next.
Hey Amber,
Thanks for sending this through the project sounds really exciting. It's hard to give feedback because it seems like you already have a fan base and are doing everything you can to make this EP a reality. My feedback would be to of course get a recording you're happy with but you mentioned packaging in your video. Literally everything is digital these days, don't waste money on getting CD's made. Also I checked out your kickstarted....$18,000 is a LOT for an EP - even on an indie label that budget would be really high so I'd say be careful with your budgets. Find people who believe in your music and will help you on your way for a low fee. I hope this helps in some way, all the best with your project!
Thank you for sharing your fundraiser video with me. I am not sure what you would like me to review, but I would love to work together if you need any merchandise for your Kickstarter rewards! I own PUMP Merch, based in NY & LA. Give me a shout any time at robalj@pumpmerch.com. Thanks again and best of luck!
This is a very well put together video, grabbed at the viewer's emotions and seemed genuine and organic.  I particularly loved the mix of settings from the recording studio to the garden to the city streets.  It seems you're off to a good start with the Kickstarter campaign and that your fans are pretty responsive to it.  Everything seems to be on the right track so best of luck! 
Amber, this video is PERFECT, and I love how you describe the sound of your new music. I will be in touch about promotion and checking out some of your music.
Loved this video --- Amber seems really cool and down to earth; I know people will want to help her with her EP! Looking forward to hearing it!
I wish you had included some of your music in the video. I do love how personal you got with your fans. I hope you get a lot of support from this.  
Great production and personal story!  Will definitely share :)
Your music is great for licensing to the network(s) you have appeared on as an actress.
I'm looking forward to hearing your material! Would love to have a private link sent to mike@obscuresound.com and will absolutely consider it for posting. The music I can hear from this Kickstarter video sounds very atmospheric and colorful, which makes me excited for what the material sound like. After I take a listen, we could also talk about potential PR servicing options -- my rates are affordable and I can provide several success stories.

Thanks for the submission and best of luck! Looking forward to listening. -Mike
It's hard to provide any feedback on a music project when no music is provided to sample. As much as I'd like to help promote your Kickstarter campaign and help with this album, it would be beneficial to hear your music, or at least a demo of some kind. Your video alludes to you having already started recording and there being some performance to back the promotion of the EP. 
Thanks for the press kit. From there hearing Howlin' there's a glimpse at your new music. Nice beat, pop vibe and overall feel. Makes me curious what the rest of the album provides.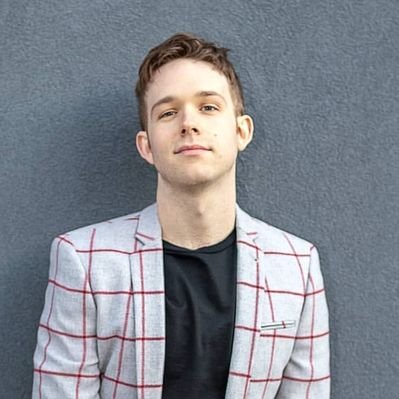 If the music in the background was what's going to be on the EP, this could be interesting. Otherwise, I'm not sure what else to say about this. 
First off...I'm confused. The title of your submission reads: "AMBER SKYE: RIVERS EP (KICKSTARTER AND SPECIAL EP SNEAK PREVIEW ACCESS)" yet there is no sneak peak of the material. Video production, script and content are all spot on. But I think your Kickstarter efforts would be more successful if you were to include a preview of the new material- especially since it has been five years since your last release. A lot can change over the course of five years- the vibe of the music, lyrical content, maturity and so on- especially if you are an indie artist.

Best of luck in your fundraising efforts and I look forward to hearing some of your material soon. In the meantime, feel free to connect with me on my socials and let's keep in touch!