Max Greenhalgh
Title

indie psych-pop outta San Diego, CA.

Website

Expertise

Interests

Location

San Diego, CA
---
Recent Submissions
I'm a fan! please send a high quality mp3 to andrea@aspenbeat.com with 'Fluence Request - Artist Name - Track TItle' in the subject line and I'll include it on playlists and shows.  Great beat, vocals and sound on this!  Not sure I entirely relate to the lyrics, would like to see them, but on this track it doesn't really matter because the sound is so sweet. One comment - the 18 sec opening might be bit of a deterrent to getting some playlisters to listen since it is so different from the rest of the sound of the track.  But its a fabulous constant repeat track, I've added it to my 'Aspenbeat New Music Gems' on Spotify.  https://open.spotify.com/user/aspenbeat/playlist/0w0QfIQf4FchpvIAiXWyOD?si=vVf1SV6rQPOKHxJSd266LA
Would appreciate shout outs and follows on socials as possible.  Thanks for your submission!  Great tune!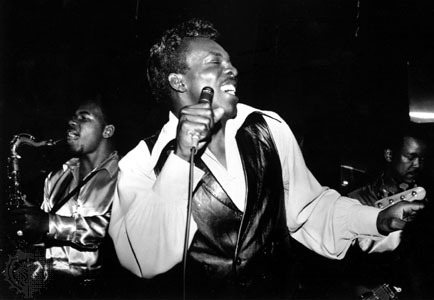 The underlying use of the synthesizer is well done. I like the build up into the chorus. The vocals fit nicely with the mood of the song. Thanks for sharing and keep up the good work. I'm happy to spread the word!
I'm not gonna lie... I was underwhelmed with the accompaniment on this track at first. But then, I hit the chorus and actually got a shiver down my spine!! It was a little what-the-fuck-y, which is soo KILLER. Loooved it. The sounds swirl pretty epically and have such a life in this song. The unpredictable progression is right up my alley, and certainly I'm planning to help promote by sharing this track on Minored in Music. Look out for it in the upcoming week! Thanks for the awesome share.
Hey guys,

Thanks for sending me your submission!

Really liked what I heard, I think you have a great sound here, the vocals were flawless and I thought the instrumentation were fantastic. I love the overall pace of the song and the breakdown too, I could definitely see you guys getting a good reception with this track at live shows!

Great job & looking forward to the EP :)

Parth
Really digging this track. Funky, dreamy and a bit psychedelic at once! The 8-bit sounds (or just sounding like?) is a nice touch! Will add this track to my best of august playlist! which will be posted later this month on Musik Mig Blidt: https://soundcloud.com/musikmigblidt/sets/guldkorn-august-2015
Thanks for submitting!
First of all, thanks for the submission.  Honestly, this song is one of the best submissions we received to date on Fluence. It has a strong, psych-tinged dreamy vibe, a solid chorus and God.. I love those electronic effects! And close to the end, what's that? A saxophone? Very, very well done!

I saw earlier that you sent us an email, which I read only this morning (my fault), BUT, if I have to make a slight criticism, I'd say that you should consider to hire a good PR firm. I saw your around since a while now and I think a good PR work could make the real difference. Anyway, good job and I'll keep you my radar from now on. I'll share the song through our social pages.

All the best.
Kind of reminds me of Hercules & Love Affair / Blaue Blume. Really nice! I'd maybe use these (or other) reference points in future press releases to give people an idea of what you sound like.
Loved the music and will share your soundcloud link...But the video is a bit disturbing to me...I'm sure there are plenty of people who love this type of stuff, but it just made me a little uneasy...Had to close my eyes when I saw the guy with the chainsaw...
Really like the song though...I love the gentleness of your vox...Super into it....Can I have a high quality MP3, please?
Really great song - I think I liked you lot in the past already. Going to share it across socials right now! Don't really have any critique or anything, keep on doing this and be sure to track your fans to build.
This sits on the mellower side of my spectrum but I dig it. Very funky and chill yet with unique elements that make it stand out from the pack. Makes me think of Dems and When Saints Go Machine. I definitely want to hear more songs!
Let me be frank: this is one of the best example of dream pop music I've ever heard in my life. 
When I first listened to this song, I thought Curtis Mayfield were singing with his voice modulation and falsetto on a music genre that nothing has to do with funky and the music he played, but the result is wonderful: this combination of dream pop and a velvet voice of the singer is what best you can find when you type dream pop or indie pop on Spotify, YouTube or Soundcloud search engine.
The structure of the song is very simple, linear and effective to the first listening: I found very appropriate the choice to make the verse clear to let people better understand the words. Excellent arrangement and sound!
Music video with a great direction that evaluates the rythm and the atmosphere created by the song.
A very ominous instrumental intro recalls a more restrained and nuanced incarnation of the Pixies, gradually evolving into something considerably more melodic all together. Vocally, Inspired & The Sleep take their cues from many present-day indie rock outfits, bringing to mind acts such as Hozier and Vance Joy. Perfect dreamy indie-pop for summertime, ironic that the music video is shot during the winter months. "Sleeps Well on Knives" ends as quickly as it begins, leaving the listener yearning for more, but never for a second outstaying its welcome.
Great to hear from you guys again -- I posted your material on Obscure Sound back in 2012. Really cool to hear your stylistic growth. "Time Travel" is a phenomenal track that reminds me of hook-y sophisti-pop in its assortment of concise art-rock guitars, brass bursts, and caressing multi-layered male/female vocals. The chorus is clear and radiant, the brass bridge around 02:30 a wonderful addition that reminds me fondly of Destroyer's Kaputt album. The finale of sorts that starts around 03:10 is full of stomping infectiousness; the culmination of more active percussion, added guitar lines, and more free-flowing brass in this section produces pure melodic bliss. Awesome work! I'll post this track on OS next week. Reach out to me at mike@obscuresound.com if you're ever interested in my digital PR services. I can send more details (rates/success stories) upon request. Thanks again for the submission -- sounding better than ever. -Mike
Hearing a touch of Ezra Koenig in the vocal, but it feels more laid back overall (probably thanks to that pounding summer'y hollow drum that goes through the entire song - lovely!) and really fun overall.

Checked out your Soundcloud - was surprised to see the name on the artwork has a different name than the actual song title? Fix this please, will confuse others as well. Reading the bio I'm assuming it's from a forthcoming EP - add this to the description on soundcloud so people know there's more coming their way! You're racking up on plays (2,5k on 10 days is good! + 8k on Youtube) which is good, but be sure to keep track of your listeners by attracting them to your socials so they can easily keep track of your stuff.

I'd maybe look into getting a good PR for the next track you're putting up to give you that push & have them approach the right blogs to properly launch it. It's the kind of sound that can speak to a broad audience, you just have to find a way to reach them. I'll do a Tweet on it, that might help a bit :)