Sumit Kar
---
Recent Submissions
Nice dreamy sound, cool danceable beats, beautiful imagery in the video. I like the overall message and sound of the song, though it does get a little repetitive near the end. It's very hypnotic and trance like, which does seem to fit the theme of Mother Earth being there to provide for all her inhabitants.
Wow, I feel like I just travelled the world! Some beautiful imagery, and some scary images too.

The song has a certain campy charm to it, almost like City Pop. What I mean is that it doesn't sound modern, but it has a sort of old school character to it that I appreciate as a fan of both the 80s and anime.

I think my audience might appreciate the novelty of the video and the musical production, since it's predominantly electronic. If not for the captions, I wouldn't understand the lyrics.

It probably could've benefitted from being a couple of minutes shorter, but that's okay! I'm happy to share it.
Very nice. Smooth, atmospheric, and soothing. I can see this doing well in certain corners of the EDM world. It also has wide international appeal, which is more important than ever today.

The goal now is to spread the word on the track. I'd concentrate on getting this song to as many DJs as possible using DJ pools and blogs. Another thought would be to team up with well-known DJs for multiple remixes. This song could easily be reshaped into different forms for different purposes.

And I'm sure you're already thinking about ways to spread this throughout the yoga world. You no doubt have plenty of contacts. Make sure they know about the song for their classes. 

Well done. Let me spread this among my social networks. That'll be good for about 100,000 people.
This isn't the style of music we cover so unfortunatly I have to pass on coverage but I have to say I love the video! The scenery is gorgeous and I just love the positivity and energy of the song.
Great message. The song is not really up our alley though. Got a little repetitive. The video was colorful and well filmed though.
Thank you for sending this to me. I totally appreciate your music and intention. It's so sad to me the way the world is now. We all deserve so much more. 

My feedback to you in getting this more attention is to tell the story around the production and intention of the music. The message appeals to mostly everyone but the genre and style of the music niche and will not resonate widely. I would blog about it more and share that blog story to key outlets like the ACLU, Souther Law Poverty Center, the twitter influencer @yesyoureracist. Good luck.
Let me start by saying I'm happy to share this! It's a really fun video and noteworthy for several reasons. And of course a great message.

That said, the production and songwriting, and even the mix, are sort of... campy? Cheesy? The vocal is very loud in the mix and your accent is endearing, but sometimes it's hard to understand the words.

The choreography is fun, and again, sort of funny.

All I'm saying is I really like it! But maybe not always for the reasons intended.

But I will definitely share it and I think others will enjoy it too. Your message certainly shines through regardless, and it might not in a more polished package.

Thank you for sharing it with me!


Beautifully shot music video with a beautiful message, especially during these trying times. I would definitely suggest you release your music on Spotify and other digital service providers along with your youtube videos as they've become the most important platforms for getting your music out there. If you go through a distributor like Tunecore you can also get your music videos on services like Apple Music. Depending on what your goals are, if you're looking for more visibility in the music, new age or yoga worlds, I would definitely consider hiring a publicist who can help you reach a wider audience. You  might also want to consider putting up instructional yoga videos on your channel if you're not doing that already so you can establish a personal brand along with the music. Best of luck!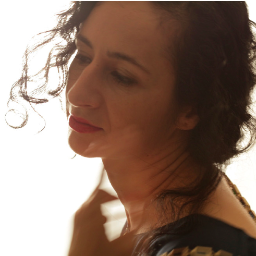 Hello Wai Lana,

What a delightful music film! Thank you for sharing this with me today, the summer solstice and full moon day. This is a beautiful expression of your spirit, unique and pure in its joyful expression of your life's work. It's unique, and is not for everyone, but somehow I think everyone would find something in this very happy place.

I'm flying to Taiwan tonight to attend the Golden Melody Awards aka the Asian Grammys, and I am glad to know your film is here to share with people there.

Wishing you peace, love and great success sharing your beauty and happiness with people around the world. 

Aham Brahmasmi

How wonderful!
Ysanne
An artist has a rare gift if they can appeal to all generations and Wai Lana is certainly one of them. I guess we are all looking for inner peace but Lana achieves outer peace in tandem. And she does so in that unique way of her, much like Icelandic heroes Sigur Ros do, with an uplifting levity put to music with a genuinely important message. The production is as grand as ever, even approaching cinematic on occasion and together with the colourful visuals 'Alive Forever' makes for a feast for the senses. Life's journey might not be easy, but when we become at ease with ourselves and the point we have now reached it turns exhilarating. And Wai does so much in so little time to highlight this fact. 'Alive Forever' is a pocket rocket of sense and sweet persuasion and should be mandatory for anyone feeling like the important things in life have passed them by. By the end you'll have the soul and confidence to overcome all that life throws at you. Who'd have thought a piece of music could offer all of this within a few minutes. Amazing. 
This is a truly inspirational, gorgeous and cinematic music video. Excellent work! With something clearly so professional and labor intensive, you should make sure that the launch of this and any new music videos is done strategically so you can capitalize on getting the most views possible. Consider hiring a publicist who can pitch the video / your music in general to world music, yoga and inspirational blogs / magazines, running advertisements on social media, youtube and google targeting fans of world music and yoga to encourage them to check out the video / your channel and perhaps go a step further and create a "making of" video that showcases behind-the-scenes footage from this shoot. Those are just some ideas to get you started. Best of luck!
You videos are always so well done! Just beautiful.

The lyrics are rather grim, but it puts aging into perspective in a healthy way.

This isn't normally the style of music I'd share, but I'll make an exception considering the quality of the video!

Thanks for sharing it with me!
Thank you for your submission, I am honored to be allowed to give feedback for it.  This is more theatre than song for me, with a beautiful little film, in so many ways.  At the same time, the orchestration and vocals are a style that I do not listen to, that do not speak to me personally, so I would not add to playlists or shows of themselves.  One suggestion would be to change both, making a more contemporary sound for orchestration (guitars, keyboards?) and also I'd like to suggest the vocals be worked on quite diligently, or other vocals be put in place.  These days, the pitch must be perfect and there many ways to get there.  The message is positive and has so much going for it, but almost not subtle enough for me, I like a bit of irony and subtlety in the message.  Hope that helps, thanks again for your submission and your positive messages, they do make a difference.  Good luck with your music!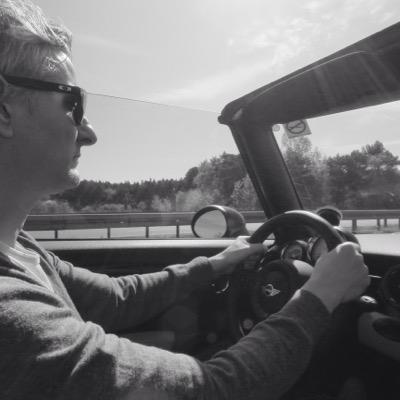 Hi Wai Lana 

Thank you for sending this through

Well, its very commercial, but it has a great appeal, and I'm impressed the video was shot in the US, Canada, Mexico, Philippines, India, China, Russia, Australia, New Zealand, Ukraine and Poland, giving it an international feel. 

The song itself is aimed at the spiritual market, and is very pop orientated. 

I think its really tailored to a video, and has a real 'We are the world' feel, which is great for unifying people around the world ;-) 

All told, its fully intended to spread good vibes around the world, and is great at doing so 

A great pop song with a positive message is always well received. 

Namaste ;-)

Hope this helps?

-Chris 
Thanks for sharing this. The video is very well produced. We will share it on our social networks for you.
Although I wasn't personally into the musical style, there is no denying that this is a beautifully shot video that has a strong appeal to a lot of people.  The concept and international involvement only adds to the specialness of this music video and reminded me at times of one of Michael Jackson's big budget music videos like Black or White...very impressive and powerful message. 

From a promotional standpoint, it looks like the video is doing quite well already at over 30k views in a weeks time.  I'm not sure if you have a publicist but you should definitely reach out to any yoga, world music, or alternative health and fitness blogs, magazines, and sites not just with the music video but with your personal story since you're heavily involved in the yoga scene.  I would encourage everyone involved in the video to share it within their personal networks and social media, if they haven't already, to help drive an international audience.  Best of luck!
Thank you for sending this to me. I didn't want to watch the whole thing as I think I got the full picture so I didn't want to take any more of your submission cost. I don't think this video is a fit for me audience, but I personally like it and believe in your intention. I would highly recommend sending this to Shayne Locke and Darin McFadyen who I referred you to. Darin (aka FreQNasty at https://fluence.io/FreQNasty has a yoga project called Yoga of Bass. I would also look out for several yoga instructors in the LA area from Exhale and Yoga Works. 
Wai Lana possesses one of the most unusual voices I've ever heard, on several occasions I had to check whether it was a wooden flute instrument rather that a singer making these soothing sounds. Her song 'Namaste' was recorded to celebrate international yoga day and boy does it fit the bill. With visuals depicting show-mo scenes from beautiful locations all around the world this is very much a treat for the eyes as it is for the ears. 'Namaste' plays out over several acts, each with its own personality but always exuding a happy demeanour. In fact it would take a heart of stone not to come away from the experience with a smile on your face. Such is the devotion of the participants involved that at certain points the video took on the feeling of a religious occasion. All told this is a reflective delight.
You are asking only for promotion help only, so I will file this away and get in touch when I come across something that could be helpful promotionally to you.  Thanks for your submission, good luck with your music!
High production values! This is very well done. It's not normally the type of thing I'd share because it's not a good fit for my audience, but I thought of an angle, so I'll post it on Twitter. Thanks for sharing it with me!