Patricia Crowell
Title

Americana Infused Alternative Rock Band. #independentmusic Hit us up on FB http://t.co/iAea82ifXj

Website

Expertise

Interests

Location

New Jersey
---
Recent Submissions
Hi Working Class Hussys - got your note below about mixing and things like that.  Are you familiar with Pensado's Place?  This is where all my production, engineer and mixing friends hang out and get tips on all of that stuff from the best in the world: https://www.pensadosplace.tv/ It might be a helpful resource.  I liked the song and had some prog rock elements as well to my ears.  I think in making it more commercial - some of the sections / form felt "on going" to me.  Like I really wasn't sure what the chorus was.  So i think making the song / form less complicated or maybe not less complicated but more basic while still keeping the musicality would help.  You have artists like Kansas that did that and still had massive choruses.  Nice work but not sure ultimately it's the right fit for what I'm working on.  But appreciated the submission.  Check out Dave's site and also there's a lot at my own songwriting website at www.benjamingroff.com that I think you might find helpful. Tx!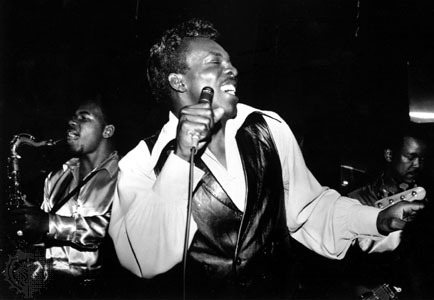 I don't quite know what to say. I found this track and the video to be oddly compelling and I love the sense of humor and low budget feel. If all was right in this world, this track should be a viral hit. It definitely has the best vocal by a sheep that I have heard on a track this year (maybe even this decade)! Thanks for sharing!!
Great song! Love the content. I'm a big fan of songs with a message, and you do a great job of highlighting some of the issues concerning progress and perception. The footage in the video was a great touch. Having the lyrics front and center also helped me connect to the song and understand the message while enjoying all the various elements going on in the music. One thing I might do as producer would be to bring the vocals just a tad more up front with some eq, panning, or a hair more level. Sounds good, I would just tweak it a little more if it was me. Same thing with the guitar solo. I'd also add a touch more reverb to the vox. All in all, great song, great theme, great video, and I'm happy to share it.
This is kinda fun, a solid melody, and I can relate as I just spent the last week driving around the midwest. That said, everything about it is pretty cheesy (from lyrics to instrumentation to production to the video). I can definitely see there being an audience for that sort of thing, especially in a weekly blog format, but I'm not sure I would be one of them. 

FWIW - The track this reminds me the most of is "I Wanna See The States" by Hellogoodbye, which they wrote for a PBS short. I can see this fitting into that same sort of world.
I really like the song and I love the idea of doing songs as a video blog.  I look forward to seeing what else is comes of this. 
Quirky and gimmicky, and well done too.  I like the vlog concept and I'd keep on with it, developing and improving on your musicianship.  I'd especially recommend cross-promoting on the web and SM your vlogs with appropriate people, places and events that are featured in them (ex Batesville, Randy's Roadhouse in this video for starters), to gain as much exposure as you can.  I could see a brand or corp take notice and use one of your songs.  A lovely glimpse of down home and authentic America, and the music is easy to listen to.  Thanks for your submission, good luck with your vlogs and music. 
This song is amazing!  I love it.  Reminds me of road tripping and the 60s.  Really great work!  I would love to play it on the station.  I look forward to hearing more from this band.  
Not a bad track, a bit more raucous and rambunctious than I like but probably works well in the genre. 
Generally, I think it's a solid recording, but I'm not sure whether it can "travel" well (meaning, its popularity may be limited regionally). 

I like the song structure. The verses, hooks and bridges all tie the song together well. 

I personally think that the vocal mix of the background singers could be tighter. For such an anthemic message, I would have liked to hear darker vowels. In other words, perhaps not as bright and brassy. I also think their introductory lines before the "hey" were unnecessary and muddled (I still can't tell what they are singing).

The main line vocal track I think could also do with a little less vibrato (i.e. the elongated notes of "diesel fuel", "booze", "through" in the verses).

Solid track through. I think the true measure of it's potential would be in live performances. Seems like it would be a solid set closer.

Good luck, and let me know your thoughts!
Good stuff. You exhibit nice songwriting, interesting chord changes, dynamic movement between sections, and interesting fills. Americana with and edge. I like the homage to the American trucker, it fits the style well and presents a cohesive image to the listener. Happy to share this with my people. Keep up the good work!
An interesting amalgamation of Smokey & The Bandit, The Dukes Of Hazard, and some road b-movies soundtracks tapped into a song written by someone like Seth McFarland. Very fun experience here. Curious if your other songs mirror this storyline or what other themes.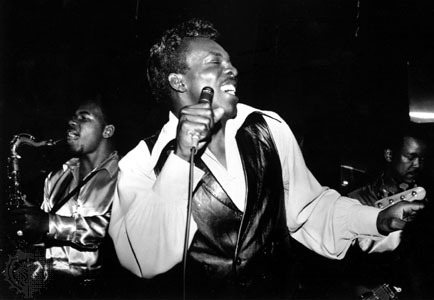 I like the mix of straight-ahead southern rock with the background vocals and tonal changes that make this sound stand apart from some others in this genre. The keyboard/vocal mix at 2:30 leading to the guitar/drum/vocals crescendo is also quite nice. To me, this cut sounds like gov't mule meets phish meets Queen (in quite an interesting and good way). Thanks for sharing and I will definitely include this song in future playlists.