Jane Lawson
Title

O'Connell & Love

Bio

O'Connell & Love
- Larry Love
Born Robert Spragg, the son of a Welsh Mormon preacher, Larry Love always had fire and brimstone in his soul. Having studied law at Aberystwyth University, Larry left for London at 21, with a pocket full of Woodie Guthrie lyrics.

He met Jake Black (Rev D.Wayne Love) and formed Alabama 3 in 1992, a musical "car crash" which merged Country Western songs with the burgeoning Acid House movement. By 1997 at the height of Brit Pop, they had effectively scuppered their chances of being accepted by the established British music industry, but were picked up by Geffen Records. It was Geffen who initially recognised that what might look like a twisted interface on paper was an effective blueprint to consolidate a long-term career in the industry. From The Sopranos to The Simpsons, and a wide variety of projects including winning a Welsh BAFTA for the soundtrack to Welsh television series Y Pris, Larry Love has followed the adage of Bob Dylan 'to live outside the law you must be honest'.

- Brendan O'Connell
Brendan met Larry in the 90s not long before the Alabama 3 signed their first record deal. Brendan was in a band called Past Caring and they often played on the same bill at venues in South London. As song writers they were attracted to each other's music straight away and wrote a couple of songs together not long after meeting.

Past Caring was a blend of dark Latiny/ Irish/Chanson and Indie music. You can hear the band playing on the track "The Old Purple Tin" on Alabama 3's first album Exile on Coldharbour Lane. But in the 90s a band with acoustic guitars and violins did not really fit with the dance music scene. Record companies said they loved the music but couldn't see how they could sell it.

Brendan decided to get his musical kicks by playing banjo and mandolin in Irish trad sessions. He lived in Barcelona for a year, hooked up with some local Flamenco guitar players, and picked up what he could from them. He also spent a couple of years in Caracas, Venezuela, where he became great friends with a few Joropo musicians and against a background of attempted coups, murder and social chaos they performed in a band,  Los Calabozenos. You can hear a hint of those Latin melodies in some of the songs on Minesweeping. In fact these diverse influences surface in all the music Brendan writes.

After returning to London, he was writing songs for Brixton-based urban country band "The Messengers of God" when Larry approached him to co-write much of his first solo album Ghost Flight, which was released in 2006. Brendan is always writing songs and playing music so when he and Larry decided to write a follow up album to Ghost Flight, they had over 30 songs to choose from – but for many reasons it took 7 years to finish the album. Life just gets in the way!

The band
So, Larry and Brendan had written the songs for their new album. Now they needed to find a band. Along came Doc Williams on bass, Brendan had spotted him playing in a few pubs in Brixton and on hearing him play immediately realised he was the man for the job. Owen If, another Brixton resident, the drummer for The Stereo MCs and also a great swing/ rock n roll drummer, brought his unique style to the band. He also brought one of the best jobbing guitarists from that circuit Jeff Mead, with an array of fantastically shaped and coloured guitars and virtuoso lap steel playing that formed the perfect team.

Website
---
Recent Submissions
The lush and inviting beginnings of "Hangover Me", with its summer-y acoustical strums and gentle percussive shuffles, leads nicely into the enjoyably contrasting vocals of Brendan O'Connell's raspy Nick Cave-esque delivery and Rumer's angelically sweet croon. I'm particularly fond of the "stay with me baby" hook around the two-minute mark; it's an expert piece of songwriting that's certainly melodic ear candy. The bar-set music video provides an apt visual for the song's pleasant theme -- which seems to be the importance of quality company. With polished production and clean hooks, "Hangover Me" sounds ripe for radio airplay. Nice work! -Mike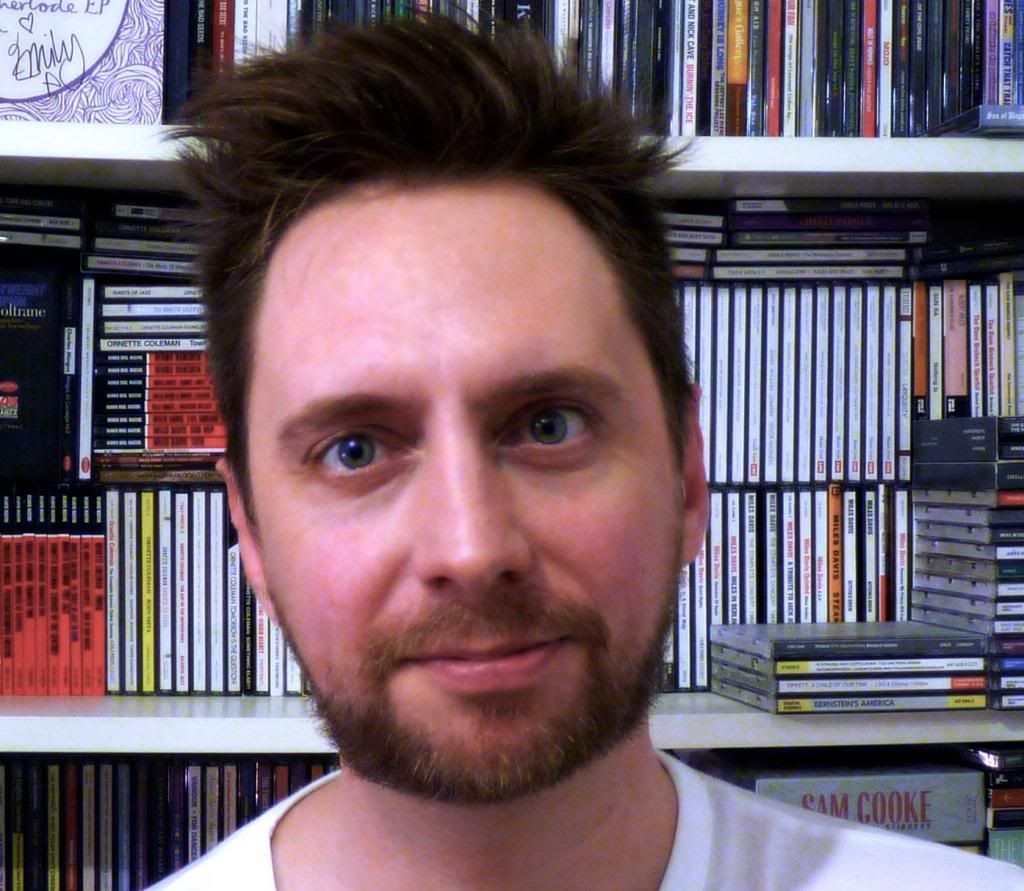 If the rest of the album is as good as this you have a smash on your hands. Sometimes these kind of collaborations can be awkward and forced and less than the sum of their parts, but this feels effortless, joyous and inspired. Radio 2 need to be playing the heck out of this. Thanks for sharing, this has started off my day in a fine style.
There is no denying it. This is a great track. The voices compliment each other perfectly...He couldn't be deeper and raspier and she couldn't be more angelic...The perfect combo, really...I especially love the way this is recorded...I love the intimacy of the vocals and how they are up front and not buried in the music...The overall instrumentation is really great...Really well done overall!
I'd give this a spin on the radio...and I bet you are super fun to watch live.
Great job!