Lauren Ray
Title

Singer : Songwriter

Bio

I have spent the last few years performing and writing, building a fan base in London, LA and Nashville. I've written with a host of hit songwriters including Martin Sutton (Leann Rimes), Ian Dench (EMF, Beyoncé) and Michael Garvin (Jennifer Lopez) and in April of last year finally got time to record my debut album in Nashville with producer Neilson Hubbard (Matthew Perryman Jones).

The first single from the album 'Come To Me' was released in October 2015 on my own label TAMLAN records (named after my families initials). It came as part of an EP, 'Paying For Love' which received big UK regional radio support (including BBC Radio 6Music).  Now my focus is on my debut album 'We Will Need Courage', finally released on July 1st.

Featuring the singles, 'Come To Me', 'Drive' and the most recent 'Man', 'We Will Need Courage' is a collection of summery soulful pop, showcasing my vocals with honest song writing and radio friendly melodies.

Website

Expertise

Location

london
---
Recent Submissions
Thanks for the submission Lauren. Really like your voice, and the stillness of the song is refreshing, I kept hoping it wouldn't fully let loose and stay somewhat restrained, so I'm glad it did! It's maybe a bit more mainstream/polished than the stuff we usually cover on the blog but will certainly add it to our review pile in the hope that one of our writers picks it up - and will be sure to follow your endeavours. Just as a side not, releasing anything new in December is always going to be hard as most publications are buried under end-of-year coverage or winding down for the holidays etc. Best of luck with the release!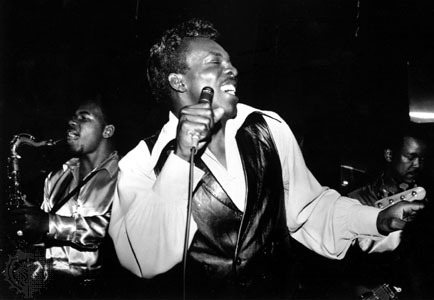 I love this track. Sweet vocals and a great video. I want to play the song on repeat. I'm definitely adding the track to this month's The Tasty Turntable for December playlist and I'll spread the word! Thanks for sharing.
Love the single. I'll share it on Twitter for you. To expand exposure I suggest taking a more aggressive approach in audience acquisition on social media and don't forget to engage. I also suggest inviting people to follow you on social media at all your shows, if you're not already. 
The beauty of this song lays into the honesty of it.  Her voice really resonates in the story being told.  While musically I don't think the song has any particular uniqueness, the voice and lyrics more than make up for it.  And for this style the voice and story need to be upfront.  I'm a big fan of piano done right.  This is really good.
I'm really finding it hard to fault this. Everything, from the production, to the arrangement, to the vocal, to the lyrics are just great. Singer/songwriter pop with plenty of inflections of soul. Think in the right promotional hands this could be a big hit, well done! Not sure I can personally feature because my outlet is country and americana only, but I do wish you the best of luck.
Overall I think is a really good song. Nothing too heavy handed or saccharine, just a nice, sweet song with a simple enough payoff. Truthfully, I don't have much I would recommend in terms of changes to the song, which is very rare for me. The one thing I would point out is might be better not to have what sounds like synthesized violins in the last bars of each chorus. The sound clashes there, and while it seems to be aiming to drive home the poignancy of the motif, they don't sound real, so it becomes a little distracting. Believe it or not, would actually recommend something there that intentionally sounds like a synth more than a synth trying to sound like a string section. Even that would probably help a lot. Otherwise, great song though!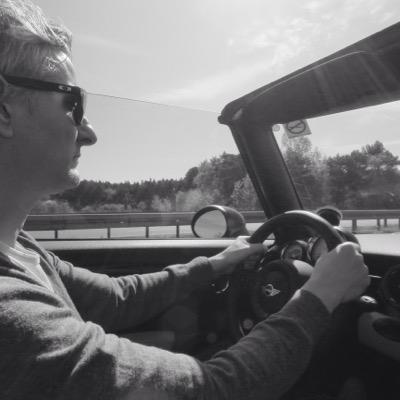 Hey Lauren, 

Thanks for sending this through. 

Well, from the opening few bards of piano I already knew this was going to a good track. 

Your songwriting is clearly very good, and the track is produced very well indeed. 

The track overall could fit very well on compilations, and has good release opportunities 

I'd say very well done and keep up the good work :) 

Best wishes, 

-Chris 

First impression: a less distant and more accessible Lana Del Rey. With the right promotion, this could become a candidate for AC or soft-pop radio. 

The lyrics contain plenty of pronouns like "me" and "you" which have been proven to appeal to female listeners (check out Taylor Swift's lyrics). Of the two, "you" is the most powerful because to the listener, it tends to create a deeper emotional connection.

Now--not to tell you to rewrite the song--but how could you get more "yous" into the lyrics? If the song were retitled "Come to You" (with the necessary lyrical changes) give the song a better chance without ruining the integrety of the song?  It's just something to thing about, a psychological tool for getting into the listeners' head.

Just a tought.
This is a great track. Thank you for sending it to me. Your submission is heartfelt, and I appreciate the context and connection I now have to your song. If you submit it again, please paste the lyrics as I would love to read along. 

I'm going to refer you to a few more curators who may fit your song in their playlists. 
This is a pretty song with interesting lyrics and a lovely orchestration. Your voice is strongest when you keep it soft and breathy, so know that is your sweet spot. The ending was a bit harsh, but otherwise I really enjoyed this performance. The production is good and the piece sounds professional. I think you have a special talent and you are a bright songwriter. I would love to hear more and look forward to digging deeper. Thank you so much for sharing this beautiful song with me. I will return the favor and share it, as well. 
Possibly the best audition I've had submitted to me through Fluence so far. Love the vocals, the arrangement and the lyrics are very moving telling a common story in a non-cliche way. Congrats! Please message me so we can get thie on the station and Podcast.
Yes indeed!

It's not a phrase that has come to mind often before when listening to music critically, but to my mind that song sounds fully formed.  What do I mean by that?  Yes, good question.  I'd say it's because every aspect of it seems to have been thought through well, and the quality of each individual aspect combines and builds up to a greater, even more impressive whole.

First thing to strike me were the lyrics, intelligent but not impenetrable.  Then of course the vocals, melodic and emotional but not to the point of over-emoting.  Just right, and appropriate to the overall feel.  

Then the overall performance and production - a good amount of light and shade that maintains interest along the way.  And while it may well be a personal song, I'm sure it would resonate easily enough with many people on whichever level they choose to take it.

So yeah, that's probably what I mean when I call it fully formed!  Definitely a good introduction to your work and if it doesn't inspire someone to want to hear more, they were probably never going to get into your music in the first place anyway...

I'll be happy to give it some airplay soon, so you can say you've been played on radio in Australia.  Thanks for sending it along.