Sleep Status
Title

Sleep Status

Bio

One Man, One Mission...Bringing Loud Guitars, Raw, Shitty Passionate Vocals WITH NO AUTOTUNE back to Alt Rock!

Rock, Hard Rock, Metal, Alternative and everything in between! From Temecula California.

Website

Interests

Location

Temecula, CA
---
Recent Submissions
Ironically my current sleep status is lost, as I'm up all night. Funny submission to receive at this moment, but that aside... It seems you've only submitted a track with lyrics. Helpful tip for better success on Fluence campaigns, use the description to tell us more about the band, if this track has been released or when it will be, if it's part of an album and if you're looking for anything (publicist, reviews, manager, etc). Other than listening to this track I have no reference for the band.
The buildup at the start to the instruments seems a little too long. The music itself is good, though slightly overpowered by the vocals. The song does have a nice dark, slightly sinister sound. 
Good energy on this alt-rock synth guitar tune.   I probably like this the best of the 3 submissions.  Again, vocals are a bit discordant, so that will limit its' commercial appeal, but could be college radio friendly, especially if you are performing live and have a following.  I don't play lots of alt-synth-rock on my shows or playlists, but I'd look for a few radio shows that specialize in it and get in touch with them, and, as noted on an earlier review, work on getting more exposure for your music.  You've got something here that draws me in.  Thanks for your submission, good luck with your music!
Overall, this is a pretty solid industrial-esque song. Where it goes, and how it flows through works given the general tenets of the genre. As it progresses, it's memorable and decently fun. The biggest negative, is that it opens with a pretty generic riff. That's not so bad as the other elements are ladled into the mix, but to come right in on something that doesn't really ring as unforgettable is always a bad idea. Something that stands out further could take this from being a good song to an excellent song. Thanks for the submission!
I enjoyed this song significantly more than the other Sleep Status song that was presented on here and would suggest just sending this one around for starters.  It had a great industrial sound reminiscent of Rammstein / Ministry with it's driving verse and the vocals were much more appropriate for this track.  The verse was catchy, the guitar work was superb and as a standalone song, it makes me want to hear more of the band which makes me wonder how the entire album sounds since this is so different than the other track.  I do think that for this sound the production should have a bit more weight to it as something this heavy should pack a massive punch.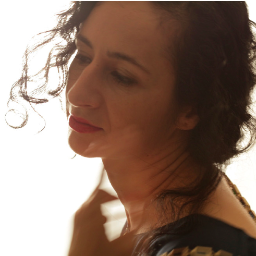 Hi Jason,

Good shoegazey vibes. Production needs some tweaks, mix could be wider - think U2 in terms of the mix, at the moment it feels like it could be panned wider to be all-encompassing in headphones.

That said, I suggest you do create an artist profile on our website so you can be considered for radio airplay on our broadcast radio station in the UK, Amazing Radio

http://amazingradio.com/help/faq

Thanks for sharing!
Ysanne

Overall, a good song though there is something off putting about the intro, maybe a little out of tune. I liked the instrumentation and the music itself.
Such a different feel to this than the previous submission, "Snaphu".  This has much more of an alt pop-rock sound.  The vocals are a bit discordant to the melody, which I think will limit it's commercial appeal (again, if that's what you're looking for).  I like the energy on this, the lyrical tone of it too.  More college radio friendly than what I promote and play.  Best honest feedback and advice I can give at the moment has more to do with promotion than musicality, ie, find a way to get your music out there more!  Thanks for your submission, good luck with your music! 
Great guitar tone, riff, and pacing - it's got an early Smashing Pumpkins sort of vibe. Adrenaline: that's what I'm feeling.

But once the vox come in I'm out. It's not the performance, but the filter that's turning me off - it's just so much. I can practically see the red light flashing on the console during takes. It's breaking heavily and distorted beyond comfort. The pre-chorus and chorus are dope though. 

The solo has some good ideas, but it doesn't add anything to the song. Maybe use that instrumental break as a way to reinforce a core motif (or lay down a better, worthwhile solo)

The outro is my favorite part of the song. Love the fade - especially how the context of the message blends with the method of delivery. The intro is a close second. Just a thought, but the lyrics in the outro are more than suitable for a chorus....

Here's what I'm thinking: cut the verses in half. Use the pre-chorus as a second ending to the verse. Half the chorus build a new post chorus around the repetition of "It Never Changes". 

All in all, I like how true this song rings out. Keep on rockin' like that and good things will happen.
At last! Some new music with a pulse!  Love the energy and the loose thrashiness. Good production. Radio will probably ask for an edit that shortens the intro. 

If you can send me some kind of link that I can embed, I'll post it right away to all my channels. I like it that much.

What else you got?
Good guitar riffs and drumming.  I like the instrumentation and arrangements.

This song is night and days better than the first one that was submitted to me. 

Voice sounds more natural and rides the instrumentals nicely.  Much more "in the pocket"

Singer sounds comfortable and confident.


Solid guitar, alternative, hard rock effort here.  Have you just put your band together?  Couldn't find enough on the web about you all, you could get the word out on this with a youtube video (even lyric fine) and promoting your band further on the web, and on SM.  Are you performing live as well?  I guess my point is you've got something here -- lots of energy, great guitar licks, great hard rock guitar sound -- but you're going to have to promote it and work it (hard) to get it out there (if that's what you're looking to do), especially live performance, since radio doesn't support this genre much.  This isn't for me, but I will keep it in mind for any opportunities in this genre that might come up in the future, it's very well done.  Thanks for your submission, good luck with your music!