Mary Beth and Ben James
Title

The Canyoneers

Bio

Mary Beth and I started The Canyoneers in 2012 to meld our shared passions for outlaw country and desert rock. We started out playing unplugged acoustic sets with heavy servings of vocal harmonies, slide guitar and boot-stomping beats. 

Our first album, "Sneak Attack," draws influences from the bittersweet ballads of Gillian Welch and Waylon Jennings to the hard-driving riffs of Black Sabbath and Kyuss. We strive for a stripped-down and raw, yet warm, analogue sound, like the bygone rock and country albums we love. 

In 2014 we added Sam Pow to the roster on drums and later that year, his better half, Anna Pow on bass. We are in the process of finishing our second independent album.

Website

Interests
---
Recent Submissions
I think this is a really solid song. You've got a solid blues based rock sound with some serious attitude and a nice hard rock edge when when things really kick in. The guitar work is nice as well, although  feel the guitar breakdown riff near the middle sounded a little noodley and lacked direction. However, that does not really hold the song back much at all. The dual vocals are also a nice touch even if the female sounds a tad clean and polished for your sound. 
I am pretty nitpicky when it comes to dynamics in songs and I gotta say you guys pretty much nail it. The only thing I really felt was missing was a guitar solo. The guitar playing on this track rips and I have no doubt you could lay down some fire. 

Keep doing what you're doing!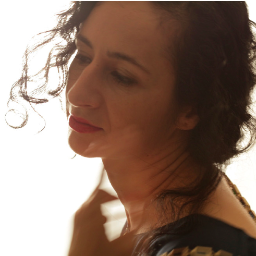 Hiya,

I do know a producer who you should reach out to.. he's in Topanga Canyon, and I think he would be a great person for you to talk to. He's called Alfonso G. Rodenas, look him up.

Also his wife is a manager, Victoria Scott, so she may be a good person for you to talk to about promoting you music to the Topanga Canyon community. They have some great events up there, including the big summer music festival that's been headlined by some big acts, like Ziggy Marley.

Hope this helps you rock out further afield!

Ysanne
I enjoyed this song and think the project has some definite potential though working with a producer and increasing the recording quality are necessary steps to get there.  The songwriting is really solid and the song is catchy but it sounds like a demo and I personally felt the vocals were a bit off in parts.  

The write-up that you included below is great and very thorough and I was quite intrigued by the list of influences and description of your sound though I don't quite think you're the sum of all those parts yet.  You've got a decent web presence and it's good to see you on all the right sites like Bandcamp, soundcloud, etc.  I think the art for the first album on Bandcamp looks a bit too amateur but appreciate the DIY aspect of it.  Ultimately, I think you are definitely onto something here but you should just hone in on the craft a bit more, get it to where it looks and sounds completely professional and then start a bigger push to try to get licensing / management / a label. Best of luck!