VanWyck
Title

Singer-songwriter from Amsterdam

Bio

Dutch singer-songwriter VanWyck has been described as the lovechild of Leonard Cohen and Marlene Dietrich: a warm, dark voice surrounded by acoustic and intimate folk. VanWyck sang, played keyboards and guitar in a handful of other bands, before going solo in 2015. She released her debut EP 'Tanned Legs', which was picked up by French, American and English blogs and voted into the top ten of best new tracks by the listeners of Fresh on the Net. She is now releasing one track a week, trying to build up and engage her audience and will be playing live in Europe starting April this year. Her first album is planned for the end of 2016.

"This is music for the down at heel, with sounds to warm the coldest of hearts, it's not a little lovely and quite a lot wonderful, I'm smitten." (fresh on the net)

"a track that immediately envelopes the listener within its seductive melancholy." (just music that i like)

Website

Location

Amsterdam, North Holland
---
Recent Submissions
First things first, I really like the song itself.  No if's or buts, it's an appealing song as it is.  The opening acoustic guitar reminded me of 60s English folk style but then the pedal steel etc progressed the song to a more country / folk style that works well, and the voice certainly suits it as well.  It's the sort of music that, I think, requires a voice which is melodic, but not so stylised that it loses the true emotion of the song through being sung in too "trained" and commercial a style.  And the vocals here are just right in that regard.

That might also apply to the question of does it need more production?  I'm actually not sure that it does, to be honest.  It didn't strike me as sounding too much like a demo, as such.  It probably depends on what the ultimate goal is - I do a radio show in Adelaide, Australia and I'm happy to play it just as it is!  So I imagine others would be as well.  It would have to be fine for blogs as it is, too.

As a song, it's a good introduction to your work and that includes the lyrics.  As a recording, the mix sounds perfectly acceptable to my ears.  Of course, if the chance came to record it in a way that you imagine might be better, then go for it.  :)  But I think this recording will serve its purpose as an introduction to your music.  It did with me, anyway...
I really like the arrangement and composition - the guitar picking is understated but pretty and keeps a rhythm going along with the tasteful drum part. The lyrics are wistful and aching and written in a real Americana tradition. I think it was well-produced too, not over-complicating things; the pedal steel is a beautiful addition.
The only thing I'm not so hot on is the voice - it's a little too dry and unpassionate for me. I feel like the vocals need to hit a little harder. That's just my opinion, though.

I think in terms of market value its production/arrangement is perfect for what you're going for, and would certainly pick up an audience in Americana as long as it's sent to the right tastemakers etc. You might consider re-recording the vocals, or you might leave it as it is; it's one of those things that'll really be down to people's individual vocal tastes. The rest of it is great though and I think you should give it a shot.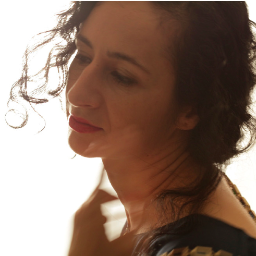 It's a lovely song. The production is perfectly nice. It sounds like a 70s production style, which is presentable for a number of cool US radio stations. I'm sure you'd get airplay. If you want UK radio, I strongly suggest you upload it as it stands to www.amazingtunes.com and then send me the link. I'd be happy to pass it on to one of the curators at AmazingRadio.com so he can hear it and assess if it's right for his show (which I think is likely).

As for the bigger answer, it sounds like you believe that a great song is the main thing that's needed for a hit.

Alas, it's down to more than this. A great song, with a fantastic production, are the very first baby steps to success on an international level. 
I love the story in this song. The pictures used in the video are very engaging and really capture the lyrics.
I would like to air this on the radio station. Please PM me on Fluence.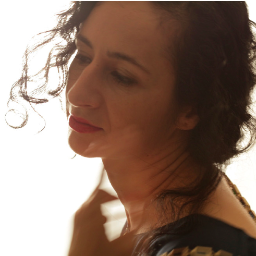 Hello,

I've read your questions, and 

1. yes, I'm going to share this with people who will love it. 

You can also help share it by creating a profile on AmazingTunes.com and uploading it there so we can play it on AmazingRadio.com

FAQs: http://amazingtunes.com/faq

2. Feedback woudl be, the song and the production are fabulous, I really love this song! But... you've billed it as a new music video, not a song. And the video is way less interesting in my opinion than the song.

The song is original content, beautifully recorded, very special. 

The video is nice, but is not original content. It's a good accompaniment to the song, but it's all about the song.

There are my thoughts.

Thank you for sending this over, one of my favorite things I've been sent via Fluence.

Please do upload it to Amazing Tunes, thank you.

Ysanne

The Daughter sounds like a dark lullaby. And it's quite interesting, no doubt on that. Hard to tell if it fits completely my tastes, but I'm pretty sure it could be a good match for a lot of dedicated bloggers. I'd suggest to dig a bit through HypeM and see what blogs have posted about songwriters recently (like Gold Flake Paint for example). Here's a link that could help you in the research: http://hypem.com/tags/singer-songwriter 

I'll share the song through our Twitter account. Thank you for the submission. 
I like the track, vocals are a bit off center, and that's charming actually, although  may limit its commercial appeal somewhat.  I'm happy to help spread the word through looking to include the track on playlists and radio shows, please send a high quality mp3 to me at andrea@aspenbeat.com.  The video is like watching a painting come to life, it goes well with the track and I can see the intentionality of that.  It could be my computer, but the video didn't immediately load and I had some issues, had to go to youtube to watch and listen.  Hope to hear more from you, the track and harmonies are soothing and draw me in.  I like the idea of releasing one track a week, as long as you're promoting that on your SM and website.   Thanks for your submission, good luck with your music.  
To answer your two questions:
1. I will absolutely recommend your music to other people...
2. I think your track is gorgeous...I wouldn't change a thing...Everything from your vocals, lyrics, instrumentation, pace, mood...ALL of it works perfectly...In fact it reminded me a bit of Laura Marling, whom I love...and that is a great thing.
I will definitely play this on my radio show...Please send me an MP3 file...
If/when you come to Los Angeles, I will gladly offer you a spot at my folk music weekly, Desert Nights...provided you can play 40-45 minutes of similar material...
It's absolutely perfect.
The video is OK...I am not in love with it... I do like the paintings but the way they are presented is a little textbook-documentary film...I would have liked to have seen some dynamic changes...maybe some animation? something interesting happening with the paintings and not just vertical pans...I think the material is great, but I think you can do a lot better.
The song, however, is perfect.