ESP EVOLUTION
Title

ESP Evolution

Bio

Music producer Overdose who has produced for artist such as Tank, Aaliyah, E40, Mac 10 and others formed ESP Evolution. Overdose along with lead singer/songwriter Lady Capri collaborated on ESP Evolution to bring the world a refreshing new sound that breaks the musical mold. ESP Evolution brings an eclectic hit filled infusion of pop, rock, hip hop, r&b and some reggae.

ESP Evolution's song 'Rasta Movement' reached #24 on the FMQB Top 40/AC Top 200 Chart the week of 8/5/2015. In addition 'Rasta Movement' was in the top 10 of some of the CMJ charts in a few states over the spring and summer of 2015.

ESP Evolution has had the pleasure of playing many of LA's top venues like Whisky a Go Go, House of Blues Sunset, House of Blues Anaheim, Molly Malone's and a host of others.

ESP Evolution's music is available on iTunes and other online music stores.

Website

Location

Los Angeles, CA
---
Recent Submissions
This song is pretty well done and kind of catchy, it sounds like it's both New and Old somehow. Just based on the song alone, I think it's great and it makes me want to hear more. Good mix of instruments too. 
Really coming at this with a fresh ear, not having heard of this artist before but Burning has such a fulsome sound it is hard not to be impressed. There is so much going on, male and female vocals and both with attitude to burn (!). Found the opening particularly virulent and though the momentum never flags I didn't feel like the tune ever captured that sense of breaking new ground. Still it does grind its way into your psyche and in the process offer a piece of dancefloor action that could cope well with all movement abilities. It is quite bonkers, evidenced by the chord exchanges as much as that Stereo MC's swagger I felt intermittently.
Sweltering vocals and slabs of guitar distortion make for a powerfully fierce sound, with the addition of keys/synths during the hook adding an infectious dose to the fold. The track is quite ceaseless and breathless in its charisma, especially as the excellent guitar work enters the fold at 02:40 and does well in providing a reprieve for the vocals, which re-emerge with additional vigor, especially throughout the "burn this mother down." Sort of a Gnarls Barkley-esque beat, in good form. Crunchy and charismatic, "Burning" is a success. Nice work! Thanks for submitting! Since you nted potentially needing help with promotion, feel free to shoot me an email at mike@obscuresound.com if interested in my PR servicing's rate and success stories. Thanks! -Mike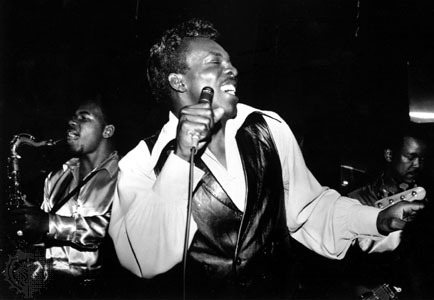 I could definitely see this track becoming a hit on the dance floors of Ibiza this summer and on the runways. Nice production and a great driving beat. Happy to spread the word. Thanks for sharing and let me know when the song is available on Spotify.