Dotted Music
---
Recent Submissions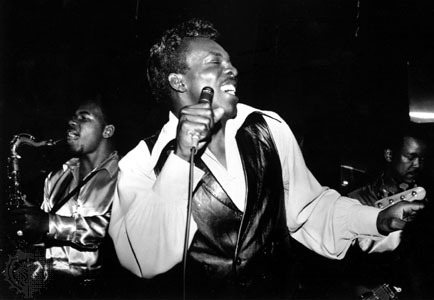 Sweet groove pop from George Five. I really like the guitar solo at the 1:30 mark. The video is interesting and well-produced. Nice work and I'm happy to share. Thanks.
Beautifully shot, well produced music video and song. This isn't really my particular style but it's definitely well done. If you haven't already, you should def consider hiring a publicist for your next single and/or album release both in the UK and North America along with any other markets you're trying to reach. It looks like this video has a decent amount of views so you're off to a good start. Definitely be sure to play live as much as possible and aim to get on shows with bigger artists in similar styles. Lastly I would recommend putting your music on Bandcamp as that site is the #1 platform for independent music. 
First of all, it's great that you have a clever-looking lyric video. This should stand out nicely on YouTube.

I like the vibe of the track; it's sort of Ben Folds thing featuring Neil Peart-style lyrics. It'll stand up to repeated listening and examination. 

Nice production, performance and song structure, too. There's nothing I can offer in terms of a critique other than the face you might want to consider a radio edit. At 5:38, the track is a little long for some programmers. Save this version of the EP/album.

The big question is where do you go from here? Some suggestions:

1. If you don't already have a radio plugger and/or a publicist, get one. A song like this deserves to be heard on (at least) speciality shows that focus on new releases. And don't skip campus, community or public radio, either. You may find some sympathetic ears through those channels.

2. Lay out a robust social media strategy. Get this song into the ears of as many people online as you can. Answer every post from every person because you want to turn them into evangelists for what you do.

3. Make friends with music bloggers. Even the smallest of them want to be able to say they discovered The Next Big Thing. 

4. Back to radio for a second: If you have a cool station close to home, try to cultivate relationships with some of the announcers. If one of them as any kind of influence in the weekly music meeting, they could up end up being a major ally.

5. Wait: Which Jimmy Chamberlain is that? Not THE Jimmy, is it? If so, COOOOOL.

6. Keep in touch. I wanna see where this goes. I'm at alan@alancross.ca 
Nice track! I posted it earlier this month - http://www.obscuresound.com/2017/08/staring-nothing-power/

Track incorporates meaningful social commentary into a melodic sound steeped in prog-rock and power-pop. The trio of keyboardist/lyricist Steve Rogers, guitarist Savannah Rogers, and bassist/guitarist Kurt Barabas show audible chemistry throughout new track "Big Brother", the title referring to the government's sly maneuverings. A piano helps establish the initial melody, with an assortment of guitars and synths adding melodic flair -- particularly with the '80s-tinged guitar solo just past the four-minute mark. "Protection often turns into tyranny," the vocals sing prior to 02:30, leading into the "big brother is always watching us in the name of keeping us safe," refrain -- enjoying that bit. Melodic charisma and worthwhile lyrical insight make this track well worth a listen. Looking forward to keeping an ear out for future releases.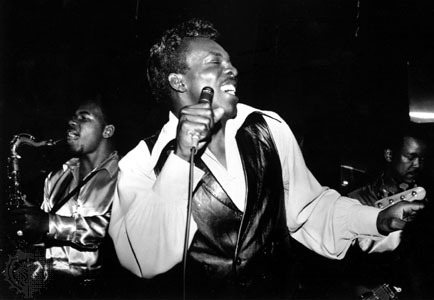 I really like the vocals on this track and the vivid, modern imagery in the video. The lyrics are extremely timely and are a wake up call for these times. The song has a timeless quality (a la Styx and Journey) but also feels quite fresh. Thanks for sharing and I'm happy to spread the word. Nice work!
We don't have a place for this sound, its a bit more 'MOR' than we usually feature, but its got a strong theatrical rock opera sound that is very well done.  The video is thought provoking, somewhat disturbing because it sort of hits over the head with the themes of loss of individual power, to some degree its uncomfortable to watch and listen to -- if that's your goal, to disrupt, then it does the job well.  All in all well done, just not our style.  Thanks for your submission, good luck with your music!    
Solid track.  If I were you I would start building my audience and release a steady stream of songs.  Maybe one every couple of months at most.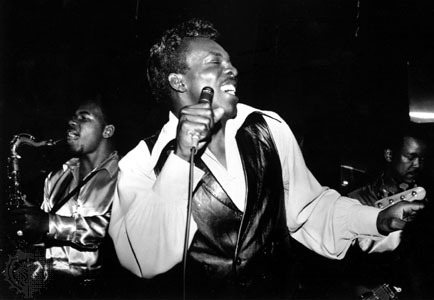 I like this track and the well-produced video. The track starts out with a pop feel but soon transitions into a harder driving beat. This gives the song a unique feel that should appeal to many listeners. I'm happy to include it in upcoming playlists. Thanks for sharing!
I like the spoken word and I like the music!  But both together don't quite resonate for me.  Its a bit out of the ordinary (which doesn't have to be a bad thing), but I think I associate this style of music with rebellion, and the words are more peace-making of sorts.  Love the heavy guitar licks!  Thanks for your submission, good luck with your music!!  
I am not normally a fan of covers but I think your change in Bruno Mars song is great! Allows for the song to be recognizable but yet in your own style! I love it! 
Technically well done. Awesome arrangement. This song is too rich to be delivered in a "standards" style and diminishes its power. I'd LOVE to hear you do the vocals and let some real pain and regret come through.
It's an interesting choice of cover and I like what has been done to make it your own; the arrangement and production is professional, distinct and works well. You describe it as rock, which is certainly accurate, but given the trends in mainstream country nowadays you could almost say it's marketable in that regard too.
My only issue is with the vocal; it's a bit too nasal for my liking, and is toeing that line where it sounds like it might have been slightly auto-tuned. I'm not 100% sure, so forgive me if it hasn't been pitched corrected whatsoever, it might just be a byproduct of the vocal style along with the instrumental mix. If it has been auto-tuned, I really don't think it fits. If it hasn't, perhaps look at giving the vocal a bigger impact withing the production, because at the moment it's a smidgen too tinny and slightly overpowered by everything else. That's a small criticism really, but something that might be worth having a look at.
Otherwise it's a solid cover, and you could probably license it to stores looking for cheaper-to-acquire covers of hit songs. There's quite a market there.
Thank you for reaching out and submitting. To start out the mix sounds solid. I do wish that the vocals were a bit more up front in the mix overall, but the backing track sounds warm, wide and clean. There is evidently great musicianship shown within the track and the arrangement keeps thing pushing along nicely. Vocally I think the performance is solid, but it didn't really jump out at me. I like the rendition overall and feel like it could definitely work for TV/Film licensing. I would definitely get this to some music supes ASAP.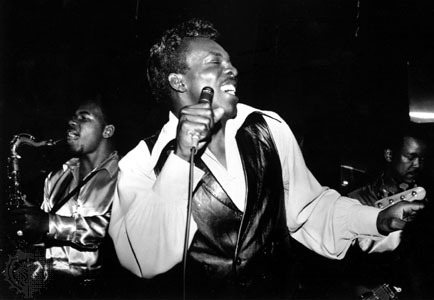 A great cover that is a unique take on a well-known hit. I like the rock influences (which makes the song sound like your own). Also love the name of the band! Thanks for sharing and I'll include in upcoming playlists.
Nice work. A good song is a good song, regardless of who does it. Great music allows for multiple interpretations. 
Great production, fine performance, solid arrangement, too. Radio ready, if you ask me.

Now the big question: Now what? I'd be wary of leading with a cover (especially a Bruno Mars cover) as a rock band. Built-in biases are strong in the music industry and you probably don't need me to tell you about rock snobs. There's nothing wrong with the song. It's just that some people may let their artistic prejudices win out instead of listening with objective ears.

However, this might be a good under-the-radar release, a pre-release, if you will, to prime the pump. Given to the right bloggers, this may be an interesting way to introduce yourself to a new audience. Or maybe it's something you pull out when you play live to wow people. (This would be my preferred strategy.)

What's your social media strategy? How can you turn early supporters into rabid evangelists? What's the rest of the EP like? Is there a single you can give to a radio plugger?

This is good stuff and a ballsy move. Few bands would have the confidence to cover a pop song.
This starts off a bit more MOR sounding than our style or taste.  It then moves into a more rock style - - we hear the influences in parts of it very clearly!  But those influences sometimes distract from the vocals and wander a bit in and out, they're not consistent.  Parts of it we really like (around 1:25 for ex).  We'd want your voice way out in front more than the arrangement, like the vocals very much.  Suggest you keep on developing your own unique sound and style, where you are obviously taking from both singersongwriter and rock elements and making them your own.  It doesn't quite speak to us at this point, but we can see where it might in the future, lots to like here.  Thanks for your submission, good luck with your music!
 
Powerful joint! The visuals are extremely heavy which is quite fitting. Some circles may want to sensor your lyrics but you are saying what many have expressed about this man. My problem is, dislike or hate the man, not the office of president. 
The production and the vibe here is pretty cool. And I like the sentiment behind the song. I think there
Well done!  But we don't feature very metal rock really, its not our taste or style, so we're not even sure how to help with feedback and advice.   From a mainstream pop/alternative standpoint, we find the track disturbing on a lyrical level, but also understand that is possibly part of the heavy metal culture.  Just not for us on many levels!  Thanks very much for your submission, good luck with your music!
Hi there,

Thanks for your interest and for your submission.

I think you have a good song here. The video was very professionally shot, the production was top notch and the guitar notes on this thing were a really nice touch. The song itself has tonnes of commercial appeal and could easily see this being on TV/Radio, my only gripe is that the vocal performance started off pretty good but I don't feel like it truly took flight. With the guitar lines and the strings in the chorus bringing and uplifting feeling, I don't feel like the vocals went above and beyond to make this record outstanding.

I would have liked to have heard some big notes on this track towards the end to help bring it to a really strong finish but it's definitely a good effort overall, just needs a little tweaking in my opinion. Interested to see what you have on offer next!

Cheers,
Parth
The song is really good, if I'm honest then the production needs a little work to make it a little more modern sounding so perhaps look at finding some other producers to collaborate with in LA. The video is well edited and works with the lyric though so good job over all
A surprising track that caught me off-guard. Strong vocals, moving music and a compelling story illustrated powerfully in this video. This track succeeds in creating a powerful introduction that leads the listener wanting to hear more. This video also deserves a LOT of credit for its intrigue and appeal.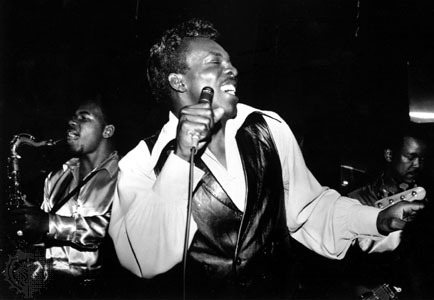 Interesting and different video...pretty dark (but that makes it memorable, if not marketable).  Nicely produced and holds your attention. Junior has a unique look and a smooth voice to match (which stand out even with the "Silence of the Lambs" flashes). Looking forward to hearing more from this artist and will share with my followers and on future playlists. Thanks for sharing!
I especially like the lyrics and melody of this track. And the video has so many different fantastic elements to it! But I get lost in it, and it is a distraction instead of supporting the song in some parts for me, doesn't quite come together.  Plus the darkness exhibited in it is difficult for me to watch, I find myself preferring to listen to the track instead of watch the video while listening to it.  More expressiveness when singing would be helpful, and would also suggest work on vocal skills, so much talent there! - but a bit pitchy.  Some of the dancing is beyond amazing.  Hope that's helpful, thanks very much for your submission, good luck with your music!