Twinkles Twinkles
---
Recent Submissions
I really enjoyed the melody, arrangement, and vocals for the most part. Overall a very nice, melancholy song. I didn't think that the climax around the 2:20 mark worked as well as the rest of the song. The vocals sounded a little more strained during this section. I would suggest working through that part a little more and playing with your range. My only other critique would be that the guitar is a bit distracting at times. I'm hearing a lot of vibration coming from some of the strings, particularly the higher notes. I am unsure if this is because of mic quality or because you're catching the fret. It was enough to pull me out of the song at times, but this is all something that can easily be improved. The song itself is great. Keep it up!  You can definitely carry this song without a full band. Check out  "Say It's Possible" by Terra Naomi for a similar example. 
"A tune that is honest, quiet, and speaking loudly about relationships"

We like the vocals and the melody on this both, but the tune does not resonate with us lyric wise. 

We'd recommend recording your tracks with arrangement and instrumentation to satisfy putting it up on the streaming services, we believe that is a space every musician needs to play in now.  That would be next step in our opinion, besides the songwriter showcases (network, network, network).  Record it yourself, have someone else record it, all.   We think you can get away with this demo if you're just interested in developing your songwriting skills, and possibly appearing at festivals and shows.  But we believe you'll need full fledged sound and arrangement behind you to get attention otherwise. Hope that's helpful, thanks for your submission, good luck with your music!

I gotta say, this is not exactly my kind of music - but I do enjoy it for what it is. The first thing that comes to my mind when listening to this is massive attack (one of the few bands of this genre I listen to) due to the atmospheric production and beat. The vocals are the strongest part in my opinion, adding trance-like and act as another fitting layer to the piano and string laden synthy soundscape of this Blithe. 
I like the style, but you need to add in more elements of percussion underneath everything in my view. Maybe a few snares as music of a similar tempo often includes that during the build up to the climactic moments. Of course, the vocal is strong and the synth sections are impeccable. The piano that builds behind everything is a nice touch as well. Good track!
Wow. I'm really blown away by this track. It's really great. The beat, your vocals, and lyrics all tie in together to make a beautiful song. 
We'd love to feature you and this track on our website dopecausewesaid.com. If you're interested, email me at cboyd@dopecausewesaid.com. Thanks for making great music. I look forward to seeing and hearing much more from you.
Hey there, thanks for thinking of us. It's a nice track, with some really smooth production, however as a blog that specialises more on electronica and house/future house etc, it's probably not right for us.

Keep us posted with your future work though, and good luck!
This was great. It kind of seemed to be background  music, not sure if that's  what she was going for but that is the way I've perceived it. Overall a really great song. Thanks for sharing with me, also please forgive my delay in listening to this sooner. 
Not entirely my genre, but well done for that R&B vibe -- sounds sort of Rihanna-ish to me but more fresh.   I like the hook but it could possibly be a little more pronounced -- piano gives a good touch to the vocals and the vocals are very strong.  Beat is nice and chill, good tune!
Hi,
despite the strange intro I think the sound is good. I especially like the chord progression and the way the melody and lyrics fit the rest of the song. It won't be a mainstream hit but it's a great start with a very own sound.
If I could change one thing about the song it would be to let the vocals stand out a little bit more in the mix.
Great production.

Best, Victor
Firstly I should say listening to this song made me dig a little further and the previous single was also stellar. Having said that I find myself drawn to the sounds in Blithe entirely. 

Right from the intro there is building tension that is seemingly released as the vocals come in. 

the rolling piano adds a lot of character and is the perfect accompaniment for the vocal track that, in my  mind, is  constantly impressive. The vocals just before the second chorus are particularly inspired and work wonders just before the chorus's slightly meatier punch. 

A slight critique could be that the lyrics for the second verse (appear to be) the same as the first verse, perhaps a little variation could benefit the general track. Having said that I would be happy to feature this over on the blog and will get something written and live in the next week. 

Keep me posted and if there is any specific info (besides what is mentioned below) you would like me to reference please let me know.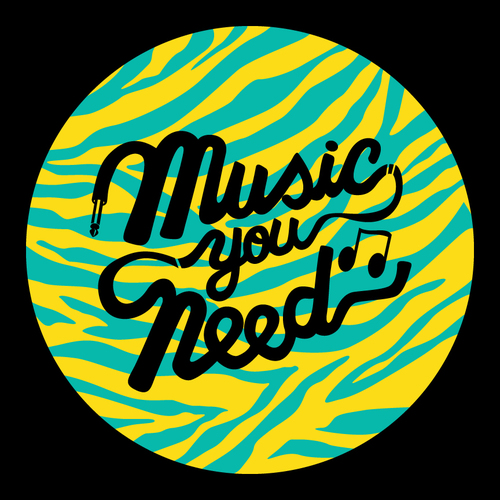 From the first note I was hooked. Deep bass thumps, piano riffs, beautiful and emotional vocals, a hip hop beat, and a dark synth growl underneath it all make "Blithe" by Tw*nkles a great listen. Excellent production, inspired lyrics, and an intense vibe show us that this new artist is serious about the game. Looking forward to more from her. :)
Thanks for sending this to me. This isn't my cup of tea in terms of music I listen to and my audience wouldn't appreciate it. I can't offer a lot of promotional advice since I don't follow pop as much. But I would reach out to Peter Robinson in the UK. I'm going to recommend people you send this to. Some you may have already sent to. Have you thought about producing in surround multi-channel audio? Your sound seems ideal for that immersive format. Good luck with your music.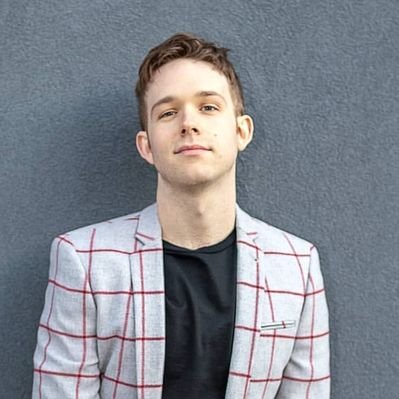 I'm into this. I liked the music, and the overall vibe. I think the vocals were pretty good, but the vocal production/mixing/mastering--whatever it may be--needed some work. It sounded a little amateurish, and I think it's the only thing that really held this back. Otherwise, pretty good!
With a haunting piano lead quickly accompanied by strings and synth trickles, "In My Dreams" is enthralling from the get-go, Fluid vocals flow smoothly over the piano and synths, with the bridge around 01:10 marking a successful maneuver that allows the sensual vocals to stand out more. The piano-laden atmosphere and stirring vocals bring to mind Janelle Monae, if she was asked to score the new Bond theme song. I really dug this -- solid work. I'll be posting on OS sometime in the near future. Reach out to me at mike@obscuresound.com if interested in rates/success stories regarding my digital PR servicing. Thanks -Mike