Kasson Crooker
Title

Electronic musician, videogame composer, audio producer

Bio

I have been making electronic music and working on audio technology for over 2 decades now.
I graduated from Berklee focusing on studio engineering and music synthesis and have worked at Lexicon on effects processors,  Microsoft as the audio director on HoloLens, and over a decade at Harmonix helping to create music and dance videogames (Guitar Hero, RockBand, Dance Central, Phase, Amplitude).  I also master and produce electronic music albums for other artists.

For the last 20 years, Symbion Project has been my electronic music endeavor. During that time, I founded the synthpop band Freezepop (www.freezepop.com) releasing numerous albums, was a member of the electronic rock trio Splashdown, wrote a bunch of music for videogames.  I'm currently scoring an indie videogame called Shard and composing and releasing albums for both SymbionProject and my baroque-inspired side project Rocococo.

My music ranges from atmospheric downtempo to IDM/techno to classical synthesizer. 
SymbionProject has released 7 albums.

Website

Expertise

Interests

Location

Seattle, WA
---
Recent Submissions
Kasson!

My first thought is, is going the Fluence route something your PR firm recommended, or are you doing it on your own for the follow-up EP? I'm guessing the latter.

My second thought is, WOW! This video is totally pro. Not a hint of "indie" or "emerging artist" or what have you. You went all the way with it! I'm guessing $$$ = ouch, but hey, this is a highlight of your personal/artistic history. Worth it!

The dancing is stupendous and mesmerizing, and the story is compelling. It sucked me right in. I especially love the all-pink "dream" sequences. (and as a side note, now you've got me thinking I could actually do a video, if it were this great and I didn't have to be in it)

As for the song, I must have heard it before. It totally reminds me of Death Cab for Cutie until the arpeggios come in. I guess then it's Postal Service? 😜

It strikes me as more of a "grower" than a "grabber" but paired with the video, I was hooked. 

So yeah, I'll absolutely do what I can to help spread the word! I just reposted it on SoundCloud, and I'll share it on Twitter most likely this afternoon, when engagement is at its peak.

I'd love to hear your final thoughts on PR vs DIY. Maybe you might want to check in with me in a couple months when I've hopefully launched my Patreon! That's all I've been working on lately.

Whoa.
This video is everything.
Really love it all... mood, style, cinematography, colors, dancing...
Great job...will share!
Charming, eh? I'LL BE THE JUDGE OF THAT SIR!

Um, so I'm hearing some lovely lyrics, but not the ones you copy/pasted in the description. I guess that's for "The Charmed" and this is "Stainless Endless Radiance". So is this one charming too? 😜

Kidding aside, of course it is. I love it! The drum programming is particularly slick (that snare). Great job!

I'd be happy to share it. Lemme repost it on SoundCloud right now, and I'll tweet it out during the week when engagement is high.

Thanks for sharing this with me Kasson! Hope you're doing well!
Love this.  Vocals are sweet and engaging, and the rhythmic electronic sound serves it well, even if a bit to the left of center.  Send a high quality mp3 to me at andrea@aspenbeat.com and I'll include it on playlists and shows.  Thanks for your submission, good luck with your music!
Nice vibe and sound. Please private message me so we can get an mp3 to air on our station and podcast. Thanks, Bree
This is a beautiful work of art. Love it. I'm going to share this with my networks. Thank you for sending it to me.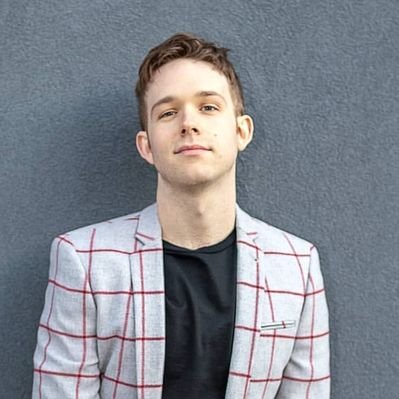 I liked this, especially the blending of the different kinds of instrumentation. Well done.
Kasson! So cool that you found me on Fluence.

This is fantastic! Thanks for including the lyrics. There's no way I would've made out half of the words. This way I can fully appreciate the poetry in them.

Huge congratulations on the movie placement!

Of course I'd be delighted to share this with my following on Twitter. I'm really looking forward to the album! Hope all is well.
This is hauntingly beautiful...
Love the voice, production, lyrics, vibe...
Definitely sharing...and would like an MP3 so I can play on my show...
Totally reminded me of this California Dreaming cover...
https://www.youtube.com/watch?v=D1z9KORToZQ