Charles n/a
---
Recent Submissions
That's great!  Almost anthemic in sound, and I would never have guessed it was recorded in a bedroom unless you'd mentioned it in the promo.  A full sound all right, but with enough interesting dynamics in the arrangement to keep me listening all the way through, as opposed to some one-dimensional thrash (which is fine in its own way but not my preference).

Nice effects on the vocals in various places, although they don't disguise the fact that you can actually sing well too...   

Plenty of thought has obviously gone into the song, the lyrics, the recording and the arrangement, and it shows.  Actualy a pretty professional sound altogether.  Hope it goes as far as you'd like it to.
First I must say that for recording it in a bedroom it sounds great!

Overall I dig the track.  Hard, gritty, in your face rock with a slight tint of alternative. The track time is a good length and I like that you did not have to wait to long for the track to get moving. 

I think the music fits in pretty well with a lot of the doom rock resurgence that has been going on as of late from what I hear. Blood Ceremony, Jess and the ancient ones, Uncle Acid and the Deadbeats.  Also I hear some Jack White / The Dead Weather in there.

Only thing I am not super sure about is the effect that you have coming in at 2:20. It seems a bit much and I don't think you guys need that kind of filler. Also the ending would probably be better leaving it as a fade out than abrupt cut. 

Overall I dig it. I would say if the rest of your tracks sound similar etc you guys have a cool piece of music to release.  Keep at it!

I dug this song along with the overall vibe you guys present. The cover art somehow works with the music that is a serious jam but doesn't take itself too seriously. I like the description and the comparisons to other artists as well. I would suggest getting on Facebook and other social networks if you didn't plan to as you want to be everywhere someone can find your band. If you're looking to promote the music, get out there and play as many shows as possible. Rock music is still crucial in the live environment so you should try to jump on bills with bigger bands who come to your region. If you don't have the means to play live you should promote the hell out of the album online, send music to local college radio stations, make a music video and contact blogs about posting the album stream / checking out your jams. Best of luck! 
I liked the vocal a lot. I think a more clipped instrumental would have done it more justice. The bassline and the vocal were competing for me and I wanted to hear the vocal more. The second half sounded like a second track which was the stronger of the two for me. The instrumental was broody which I thought fit better with the vocalist.

Also - a lot of autotune here, which wasn't a bad thing, but thought maybe could have used it less. The best bits of the track for me were when we heard the imperfections in the voice - it gave it more honesty. 

Really really enjoyed this. One of the best submissions I've seen here so far on Fluence, great work. I just reposted it to our official SoundCloud account. Great buildup and soundbytes, digging the bassline and future vibes. Vocals are a nice addition and the overall flow of the track is well balanced. Good amount of bass and digging the change of sound for the ending. Very chill, deep. Dynamic track, nicely done.
Very experimental. Will inspire more ideas fro creatives you are surrounded by! Not easy music listening, so would not fall in my rotation. You are talented, just create more melody. 
To Charles,

       Thank you for submitting your music for our feedback! First off you got the office moving with that beat! I really enjoyed the flow of your song "Half Italian". 
       It sounds like you have a lot of talent and I can tell that you can flow. Who are some of your influences that you can say helped you create your sound? Listen to those artists constantly and study how they do everything with their music. All "Half Italians" needs is some organization and I really think you have a hit! 
       Some verses do not flow as well as others. You can tell which lines you were feeling and which you weren't. The key is to feel the entire song. Only you can say what sounds good or what doesn't, and I am only stating my opinion on the one song I listened too. Let us know how if you have any more questions, and we appreciated listening to your song!

       Sincerely,

                      The Feyline Team 
       
There is a lot of potential here. The production style is what really stands out for me. The vocals and rap pattern could be more refined but as a package it is a sound i can see taking off with more work. 
I could see this record taking off. I like the erie hymns in the background. Would definitely be interested in seeing what other kind of records you have. Curious to know where your from as well. The flow switch around 2:30 was dope. All in all I like the record. 
I appreciate your creativity. The beat transitions are great and your verses coincide with the instrumental. I like the humor in your lyrics and the autotune adds a nice element to the track. I look forward to hearing more from you.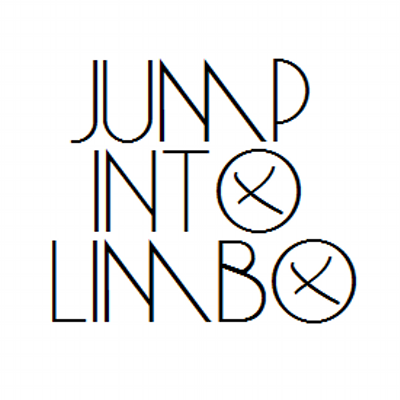 This is interesting stuff - I like the song but not the style of the production (I'd hold the Autotune, it's a bit overdone). I also can't say I understand the material that's being rapped about very much because there are snippets of another language (italian?)... Will have to pass on this even though it's definitely a good piece of art. 
Beats and production are pretty dope in parts. Some of it goes a bit off piste! Same goes for the raps. There's a bit in the middle that doesn't work for me, but there are sections that sounds dope.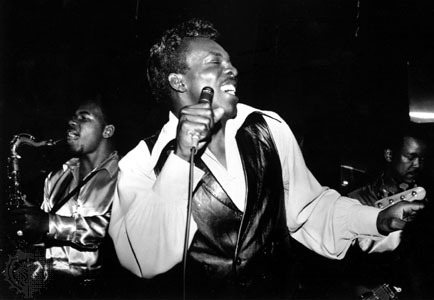 This is an interesting track. The intro is a bit off-kilter, but the track kicks in right around the .30 second mark. I also like the church-like vocals and the rhythm changes between the one and two minute marks. At times, the vocals are a little lost in the mix (which is too bad because I think the vocals are strong...especially without the electronic vocal enhancements. All in all, good stuff and I look forward to hearing more from Charles. Thanks for sharing.
Like it ! A good mix of styles , sounds like Zero 7 mixed with Aphex Twin. We could help with UK Press / Radio promotion, and would be very interested to hear any other tracks , or an album if there is one.
I've been recently exposed to the underground/now gettin pretty popular edm/electronic scene and one of the hardest parts for me to relate with is the vocals. I really enjoyed this track coming from mostly rock background. With the shear accessibility of that aspect for me, I really think collabs and features spots could really make a great foundation for this project. Gives you a great view and insight to other people's fans to build experience and interaction on. I see a ton of potential:)
Really interesting concept and music here.  Falls somewhere between jazz, ambient, hip hop, electronica...but it isn't any of those things.  I'm not completely in love with what you're doing, but it's certainly got my interest because it's different.  But also quite familiar.  I mean, you're not stepping into bizarro key signatures or atonal melodies.  The balance you have between odd/weird/new/different and comfortable/soothing/familiar is quite intriguing.  

I can totally vibe to this sound. I think it has pretty song commercial potential, as well.  This could be the song in the background of a new car commercial, or pitch for a new Apple iPod-type device.  It would be the new, fresh sound that would attract people to the new, fresh thing.

I like!
"Chill Pill" begins with alternating between a funky energetic beat and more tranquil electronica, epitomizing brilliantly the process of transitioning from busy hecticness to a relaxing couch-bound setting. The R&B-inspired vocals around 01:10 over the percussion-less vocals set up well for the more intense delivery to follow, complemented by glitch-pop-esque rhythms with a colorful appeal. The various vocal effects and layers - both natural and effect-laden - proves for good production, as is the glitch-pop around the two-minute mark - which could have turned messy but did not, especially with the "took a chill pill" hook reprising shortly thereafter. Very nice work here. I'll be posting it on Obscure Sound in the near future. Reach out to me at mike@obscuresound.com if interested in success stories/rates regarding my digital PR servicing. Great sound; thanks for submitting. -Mike
Thumbs up for the description. From the start, the song does transport you to a serene and open mental space. I really enjoyed the production, and there were risks taken that I did not expect. A live version of this would be dope, as would a music video.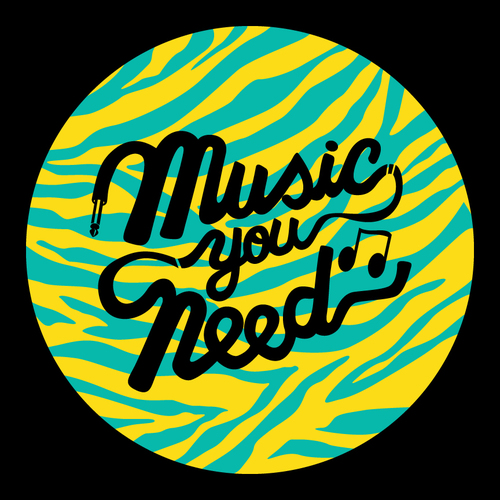 The verse is somewhat of a cacophony, but overall it is interesting to listen to. The lyrics are in the form of a poetic love rhyme. "Chill Pill" definitely lives up to its name; as it doesn't build too much energy and remains downtempo. I like it, especially the jazzy piece for the outro. I want more of that sound throughout this tune. Thank you for sharing!
It's great chillwave / R&B with The Weeknd kind of feel. I like it but the melody didn't pull me in on the first listen. I'm probably not your demo either chillwave is not my fav genre.
Thank you for the submission, Charles. This is really solid, I enjoyed the song. The vocal isn't remarkable, but it works very well with the sonic landscape under it. The drugged out, syrupy R&B flow is very popular right now, so it's clear you're up on trends, but it didn't sound exactly like anything else, which is important. I'd play it again, and I look forward to more of your work. We will consider this for feature on DJBooth.
I really like the production in this song. it makes me float and.. chill indeed! And since I'm not really a huge fan of hip-hop, I guess this is really a good job, it kept me stuck up to the track 'till the end and press play again once finished listening. Vocals remind me of Drake but, again, I'm not really into hip-hop so... no offense meant :)

I'm sharing this right now through our Twitter profile. Thanks for your submission and good luck for your career.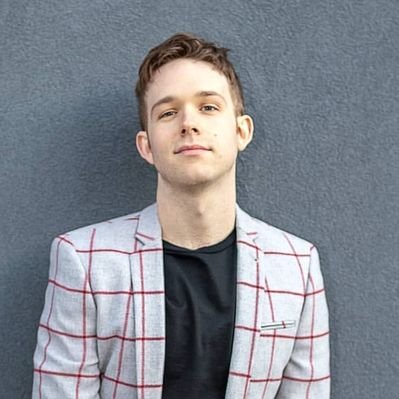 I found this really interesting. I didn't expect it to go into hip-hop, but it worked surprisingly well. I think there was still something a little bit off here that made it just not quite right, but it's really close, and the ideas are all there. I'm happy that you made this unique, and you should absolutely keep doing what you're doing.
This song is cool and I enjoyed the diversity of styles found within the track. The artwork is pretty great too. To start, I would suggest including more info in your Fluence submission about the project (bio, links, lyrics etc.). I'm not sure if your artist name is Charles but if so I would suggest possibly changing it as that will be quite difficult to google and find online. It seems you're still in the early stages of making music so I would focus on honing your craft before pushing your music hard. Perhaps work on making an EP, music video or mixtape and establish your persona / aesthetic in the meantime. Best of luck! 
This has got charm in its disharmonious base, beat and vocals.  Love the 'took a chill pill' rap, its catchy and draws me in, and I'd love to play just that rap in itself.  Lots to like here, and, at the same time lots of different disparate elements to this track make it tough for me to settle into it for the entire time (and then it ends sort of abruptly).  Hope that's helpful somehow, would love to hear more from you all, this has artistic vision and creativity written all over it!  Thanks for your submission, good luck with your music.

"Feedback is an opinion, grounded in observations and experiences, which allows us to know what impressions we make on others". 
Sheryl Sanderberg, 'Lean In'