Michael Gross
---
Recent Submissions
Really great indie rock tune.  Catchy and well produced.  There is still a large audience for this genre but they have aged.  Think 30's, 40's and even 50 year olds.  Kids listen to hip hop and dance.  Find the indie rockers and this could be a hit.
Love the dark and slightly frantic open. Vocal is great but needs to be a bit more forward.  Slight drowning out at points by the music.  Need to mix up that piano run just a bit - sounds repetitive with the beginning.  Not bad but would like the variety.  Subtle changes will keep it interesting throughout.  The sense and meaning here are great.  Love the guitar run towards the end as well.  Nicely done!  Great song.  Not sure if is the type of thing to catch fire but worth a listen by anyone IMHO.
- really interesting sound
- very unique 
- catchy
- cool style
- would like to hear more music
- keep releasing more singles
- maybe a music video
- try sending your new tracks to a local music blog to see if they will post about it
- interesting bridge
- song kept me engaged
- great ending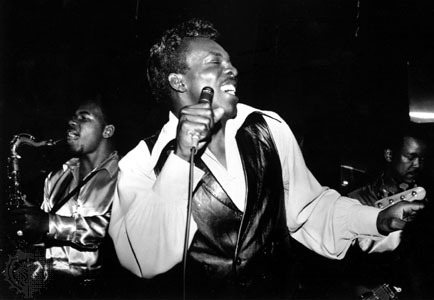 Great vocals and a nice retro vibe. The song is well produced and well mixed. The track gets better as it goes along (with a tighter guitar groove). The track made me want to check out other work from the band. Their 2015 EP, Great Western, has a similar groove and is well worth a listen. Thanks for sharing! I look forward to hearing more from The Statuettes.
Good power pop / rock sound.  Strong production.  You've already had a deal with bleed 101 and success with that.  Stay that course if you want to make synchronization income.  If you're planning on coming to los angeles contact www.hunnypotunlimited.com for potential performance slots 
Infectious intro that chugs along nicely, with the proper addition of the twangy guitar line around 00:30 that helps set up well for the bridge at 00:48, following nicely into some excellent melodic maneuvers, like the cohesive transition back to the initial intro around 01:18. "You've been waiting for the longest time" bridge/chorus a nice moment that reminds me of Weezer, circa their Green Album -- this one has similarly concise vocals and crunchy yet melodically warm guitar rhythms. Distortion-friendly interlude around 02:31 a great choice to keep the structure from being overly conventional. This is a very fun rocker/power-popper that I'm really enjoying. I'll post this in the near future on Obscure Sound, for sure. Also feel free to reach out to me via mike@obscuresound.com if interested in help with PR for this track; I can provide rates and success stories for my PR services upon request. Thanks for the great submission! -Mike