Gianni Bodo
Title

Singer songwriter

Bio

Montreal born singer-songwriter Gianni Bodo has been writing, recording and performing music for over 2 decades. Master of his sound (a crossbreed of rock, pop and indie), Gianni delivers, in music and lyrics, heightened atmospheres and heartfelt descriptions of inner and outer worlds. 

His critically acclaimed debut solo album, Fade to Rose, features high profile collaborations with, among others, Juno award winning producer and songwriter Pierre Marchand (Sarah McLachlan, Rufus Wainwright), Juno award winning saxophone virtuoso François Carrier and Grammy nominated singer-songwriter, Colin Devlin.

In 2014, Quebec Spot Media touted Gianni as one of the year's biggest music revelations and his album, Fade to Rose, was featured on Musique Plus by Quebec's most esteemed music critic, Claude Rajotte. Gianni has since been featured internationally in multiple radio and television broadcasts, newspapers, blogs, webzines and magazines.

Hurricanes and Butterflies, the artist's last commercial single, entirely written and recorded in confinement as the global health crises heated up, piled up rave reviews and radio play around the world in the spring of 2020. In February 2021, Gianni releases Si Je Pars, his first commercial French language single sharing writing credit with Nicholas Eede of British band Cutting Crew. An original composition, charged with electricity and excitement, reminiscent of 80s mega hit, (I Just) Died in Your Arms. 

"GORGEOUS PRODUCTION.. MUSICALLY VERY RICH.. GREAT WORK.. SOUNDS LIKE A MORE ACCESSIBLE PATRICK WATSON."
Claude Rajotte – MUSIQUE PLUS

"FADE TO ROSE IS A SUBLIME AND UNIQUE MIXTURE: GIANNI BODO IS ONE OF 2014'S BIGGEST MUSICAL REVELATIONS. A COMMITTED PERSEVERING ARTIST, FULL OF HEART, AND WHOSE ALBUM WILL TOUCH YOU FROM THE FIRST LISTEN."
Anaïs Brunelle – QUÉBEC SPOT MEDIA

"A HAUNTING ATMOSPHERE REFLECTED IN A UNIQUE MUSICAL SIGNATURE. GIANNI BODO, A NAME TO REMEMBER AND AN ALBUM YOU WILL WANT TO LISTEN TO OVER AND OVER AGAIN."
Marie-Josée Boucher – INFO-CULTURE.BIZ

"A POP ROCK GEM SHOWCASING AN ARTIST WITH ACUTE SENSIBILITY."
Marie-Hélène Chartrand – JOURNAL 24H

"A LYRICAL MASTERPIECE.." NEUFUTUR MAGAZINE

"BRILLIANTLY POETIC" GASHOUSE RADIO

"POP AT ITS MOST COMPLEX, BUT IT GOES DOWN AS SMOOTH AS ANY FINE WINE.."  MUSICEXISTENCE

"A SOLID GOLD STANDARD.. GIANNI BODO IS ON TOP OF HIS GAME LIKE FEW OTHERS IN HIS CLASS ARE."  VENTS MAGAZINE

"A SURREAL LISTENING EXPERIENCE, AND THAT'S PUTTING IT QUITE MILDLY... AN INEVITABLE SPRINGTIME CLASSIC."  INDIEPULSE MUSIC

"SHEER MAGIC… A SONIC STORM OF EPIC PROPORTIONS."  CELEBRITY ZONES

"HIS CAPTIVATING VOICE WON'T BE EASY TO FORGET ANYTIME SOON."  ENTERTAINEMENT EYES

Website

Interests

Location

Montreal
---
Recent Submissions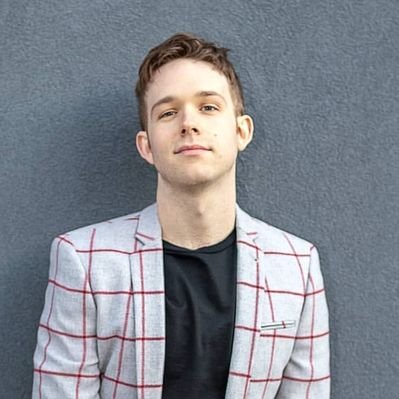 I enjoyed this! It was well shot for this kind of video and well performed. I can't say I have any real notes, though I am also not positive that this really stands out quite enough to grab someone's attention. It's a very pleasant track, but is there a way you can imagine for it to really bang? This may require a different producer or other creative talents...or maybe your other songs do exactly that? Anyway, good job on this tune!
I was wondering why no one had covered this song recently. It was a massive hit back in the 80s and enough time has passed for it to be worthy of resurrection. 

Excellent performance, production, and video. I can see why the CBC is interested.

The promotional challenge is the language barrier, of course. Once you've established the single in Quebec and French-speaking pockets of Canada, it's time to focus on France and other francophone territories. I'm assuming you have a radio plugger who is helping you already.

One thing you might do is post a 30-second clip on TikTok. The platform has a massive international user base and someone might pick it up for one of their videos.

Let me circulate this on my professional and social networks. Fingers crossed!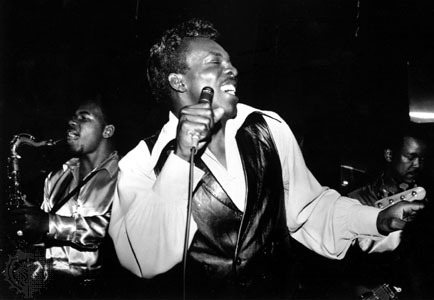 I like the layered vocals and the beautiful imagery in the video. It is a refreshing track in these dark days. Solid vocals and a interesting pop vibe. Nice work.
Nice stuff for anxious times. This is a good candidate for radio airplay on AC radio. The CBC and some community radio might be interested as well.

In addition to radio tracking, it would be good to have a plugger who can get this to music directors across the country. You need someone to help you rise above the noise. Having Pierre on board should be helpful, too.

I'll share this on my social networks. That'll be good for about 100,000 people.