Riley Jensen
---
Recent Submissions
Really good propulsive track - makes its own healthy inertia that it crests while also setting a good balance of looped elements that serve the energy of the track rather than becoming repetitive. I think you've hit all the bases in combining the elements you've stated you want to while also making it work. Well recorded and produced - good balance to the instrumental elements. Not too sure about the visualization though - bit of a winamp throwback!
I was hooked from the moment I clicked play and heard the guitars and the intensity of the energy infused into this song. The transition into the verse was smooth and the melody really enriches the mood and the listening experience. The vocals fit really well into the mix which is well balanced, crisp, and clearly defines each element and sonic nuance of the track. This song really jams and it jams hard! The release of tension throughout the outro was the perfect ending to this sonic assault on my senses. I'm ready for a repeat listen!
Nicely thunderous beginning -- first minute shows a thrilling guitar tone that escalates into the vocal's emergence shortly thereafter. The fluid, shimmering guitars accompany the perky vocals well, The "our side" transition at 01:32 is well-executed and exciting -- the washing of synths around 01:50 an excellent changeup as well for some needed - at the time - variation. The active guitar work has a bit of a math-rock edge to it, though without the overbearing complexity of some in the genre. The result is a fluid, melodically enjoyable track with great vocal production - especially in the echo-ey effect around 02:20 - and angular guitar work. Nice stuff here. I look forward to posting on OS. Since you marked needing help with promoting this, feel free to reach out to me at mike@obscuresound.com for my PR servicing's rates and success stories. Would love to work with you. Thanks for submitting! -Mike
Nice track. Different to the others you have previously sent and not as radio friendly but we would definitely give it a spin. I would like to here other tracks.
Another great track from Kaptur, whose heady mix of industrial riffs, post-punk energy and commercial-radio-friendly melodies continues to impress. The song is a superb testament to Kaptur's progress. As for the lyric video, it could work in the late night slots on the slightly leftfield alternative Music TV channels. When submitting the video to those channels though, it might be worth having a Harding-safe version ready. Flashing images can often prohibit music directors from being able to use certain videos, but they can be toned down in a Harding-safe version without losing the quality of the original visuals.
Super catchy! I love this, it's right up my alley. I actually thought for a second that I was listening to my Spotify Discover Weekly, because this is so close to what I normally listen to. Would love to work together to promote this!
There is a lot going on here. It is unique with its use of indie rock and electronic ambient sounds. 
Some critiques: The opening may be a little too long. In my opinion, it would draw attention to have the mix focus on each genre at specific parts of the song. Basically highlighting all the elements you have. 
Energetic rock with style and poise. Love it!

Would love to hear the rest of the album this track is on. Shoot me an email dgrant@dgrantsmith.com and we can discuss more.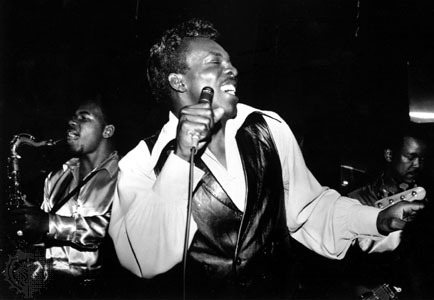 I like the visuals on this one...but prefer some of the other tracks that Kaptur has produced.  Kaptur continues to be an artist to watch! Thanks for sharing and keep up the production!!
You guys are nicely prolific. I hope you're sending this stuff out to labels for evaluation. There's no reason that you shouldn't be on the radar of some of the better indie labels. Even some majors would be impressed by what you've managed on your own.

What are your next steps? Tell me that you've got someone working for you.

I'll shoot this through my social networks again. Let me know what you're doing through alan@alancross.ca
Really enjoyable, intelligent song with an original sound and a compelling visual accompaniment. Since you're playing music within the rock world, it may be worth considering focusing on an EP or full-length instead of dropping singles each month as the electronic, pop and hip-hop worlds are more singles focused and you could likely get more attention with a strong debut release. Consider setting up a release with a publicist, music video, tour dates, etc. and I could see this getting some deserved attention. Best of luck!
Now that's what I call HIGH ENERGY!

Look at all the pretty colors... 😲

Vocal feels a little too far back in the mix. And I'm struggling to figure out how the food chain was on your side. Wait, is this a vegan anthem? 😜

There are a few more lines I struggle to comprehend, but your summary is helpful.

"You can't put two and two by side" is awkward and feels a little lazy. I know you want to say "side by side" but it doesn't fit.

"Entwined ouroboros of mine" is a serious wtf moment. You can't expect everyone to have Google handy as they listen.

That said, my lyrical philosophy lately has been that I don't care what the words mean — I care how they make you feel. So... I feel confused! 😜 Okay sorry, I'll stop picking on the lyrics.

Well, one more: "You cannot find the perfect rhyme." I can almost imagine you guys sitting in a room pulling your hair out looking for a line, and someone says that, and the other says, "Yeah, let's just use that!"

To me, it undermines the intention behind the song. As a listener, I get to peek behind the curtain to discover you're all laughing at me for trying to take you seriously.

Beyond the vocal balance, it sounds well mixed and mastered, as best I can determine through YouTube's encoding.

But the song itself feels like it was written spontaneously, too easily settling on phrases that could be improved to create a more engaging lyric.

But don't hate me — I'll still share it! It's a cool track, and I wouldn't have been so fixated on the lyrics if you hadn't thrown them up in my face.

Keep 'em coming!
Nice stuff, I really dug the track! Keep in mind I give very honest feedback and I take some guesses given I don't know the context of what you're releasing, how and when etc (which would adjust my feedback). It's always tricky with this style of music; it is a packed genre and so decisions need to be made about what you want the song to do for you, which should change what you do to get it out there.

In terms of the song itself, I felt like it took a little too long to 'get somewhere' (was roughly 1.10). Which I usually love when it's a part of a body of work, but it's riskier if this is a single. I also feel like the song needed to change somewhere else too, there's definitely space for a bridge or an outro. But at the least, I'd love to see that dream beat change somewhere. A lot can be done to a listener just by creating some tension and going back.

I LOVE your main hook and how it's carried instrumentally as well, for me that's the strongest part of the song. And the outro part too was nice.

All I'm getting at here is I can hear talent oozing through this but I also feel like you're playing it a little safe. I'd love to hear what happen if you start pushing your own limits a little.

In terms of release, keep in mind your best opportunity with a song like this is to find a way to visually tell a story that ties in with the song and use that build your fan base. The song is strong enough that it deserves time spent on the visuals. I would be looking at a creative strategy that is more than just a film clip, no doubt there is a whole campaign's worth of content that you can put out to grab people's attention on line.

I say this because if you can build your fan base and set yourself up for down the track, assuming you keep pushing the boundaries with your writing it'll be hard for people not to notice you.

All in all I dig the song and I'd like to hear more of what you have. Really great stuff!
I LOVE IT. Dancing in the Dark is literally my favorite Bruce Spingsteen song. Here's my huge recommendation - the verses, say up to 1:09 before the chorus melody, make those just your voice and the piano - no beat needed at all. Then bring the beat in on the next verse. Love the synth arpeggio with the chorus melody. The drums do not need any reverb if/when they are there. Your voice does not need as much reverb/layering. Your voice is great and I am telling you, just vocals and piano of you doing this Springsteen cover, WOULD BE AMAZING. I strongly recommend you try a version with that arrangement and can't wait to hear it. 
This type of music is not in my field of expertise, but as a listener it is a competent rework, the electronic aspect to the sound brings an interesting variation to a very familiar classic.
Has a 70's Pop/ Rock familiar feel to it.  Strong vocals.  I would have selected different drums but it may work for radio.
Dancing in the Dark by Kaptur sounds very catchy and professional. 
Once again i would suggest increasing vocal levels up by 3 Db
The Reverb sound is good but needs to be automated to be in control to not over take on the overall sound.

Both the songs submitted could have a better master without distorting. 
You're covering one of my favorite songs ever, so that's an automatic plus in my book. I like that you've changed the vibe a lot; halftime works well, and the electronics sound great. I do miss the raggedness of Bruce's vocals in some parts but overall, nice one!


Very nicely done cover. I really like the way it evolves. It sounds unique and familiar at the same time.

Here's my notes:
- The chorus can be bigger and more glorious. Maybe try adding a choir and some really uplifting saw synths. Make it feel huge.
- The drum sounds and programming are very basic. Thats ok but the sounds need to feel more present. They need to have more character. I think some M83 style drums would sound good
- There needs to be more shift from the verse to the chorus. It needs to grow into the chorus and get smaller during the verse. Try a low pass on the bass in the verse

This is a beautiful cover and automatically becomes an excellent slice of heartfelt, slow-burning indie rock. Love the production and it feels like it could lend itself to a film soundtrack. The vocals are really strong too - I'll be keeping an eye / ear out for some original music from Kaptur in the future.