Mike Miller
Title

Exposure & Feedback

Bio

"Page One Project" is based out of the San Francisco Bay area and primarily the creation of me (Mike Miller) with a big assist from Ben Bernstein and a group of talented musicians.

Our first CD "Campground Stories" grew out of My long time desire to write and record an album worth of original material. In the fall of 2014 I was just a couple of years shy of turning fifty and figured there was no better time to get started.

I had been a casual songwriter since my early twenties so I wasn't starting from ground zero, but I wanted to step up my game and learn the nuts and bolts of the craft. Luckily for me nearby Berkeley California is the home of the "Freight & Salvage Coffee House", a nationally recognized venue for traditional music since 1967. In addition to live music the Freight hosts regular six week classes in many music related topics including songwriting. 

The songwriting class is taught by Jim Bruno an accomplished songwriter who's songs have been recorded by many artists including Shawn Colvin. Jim mentioned Ben Bernstein when I asked about a producer and Ben proved to be a great resource in all aspects of the recording process. 

My 50th birthday provided a hard deadline and presented some challenges, particularly given time constraints, my lack of experience in the studio and my casual approach to singing and playing the guitar prior to starting the project.  

My primary interest is writing songs.

My songs vary in style but fit best in the catch all "Americana" category. 

"Page One Project" expresses my intention to put and keep music on my own personal front page from here on out.

We are on Facebook at: https://www.facebook.com/PageOneProject/

Email us: PageOneProjectBand@gmail.com

Website

Interests

Location

San Francisco Bay Area
---
Recent Submissions
I like the hazy production and the Fleet Foxes kinda vibe you have going on. Sounds like a modern medieval band of troubadours. The musicianship is pretty solid and the vocals are on point. There are times that it seems like you're trying to fit too many syllables into a line. I can tell that your lyricism is important to you but sometimes it's better to scale back a bit to make the whole thing a bit more musical. 

The great thing about your sound is that it's friendly. This would be appropriate for lots of family-oriented / community events and festivals which tend to pay out more than your average indie show at a small venue. Reach out to some event planners or local talent agents. Also, I might spend a few bucks on some social media ads as your following there could us a little boost. Try to post some more engaging content as well to get fans to interact with you.

Thanks for sharing!
This production/arrangement on this is not our taste/style, but we appreciate the songwriting and the round-the-campfire storytelling.  Its got great energy to it.  Thanks for bringing the GINI coefficient to our attention ;)  Thanks for your submission, good luck with your music!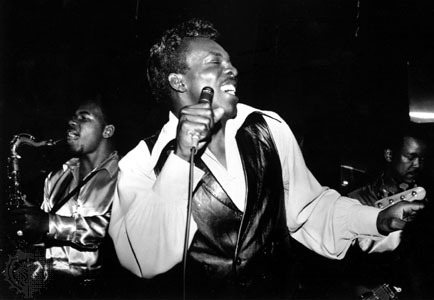 More great story-telling from Page One Project...this time with a depth meaning that really makes you think about important issues such as the distribution of wealth and the effects that on the global economy. In other words, this is not your father's story song. Great track. Thanks for sharing! 
Interesting concept for a song (and yes, I did Google "GINI coefficient.") 

Honestly, though, I'm not sure where this fits within the current music landscape. It's certainly not what radio is looking for at the moment. However, given its social justice theme, it might find favour with a certain type of music fan. So where are those fans? Are they alt-folkies? Or something else?

I'm wondering if your kind of project might lend itself better to promotion through live performances than recordings. 

I'm also curious as to why you offered up this song for critique than anything else from the album. 
This was an enjoyable, well-written song with an important message. I appreciate all of the information that you laid out below, including how the song came together but I would suggest also including links to hear more music and a brief description of the project, not just the song. Also, I think that including all of the chord progressions and tuning is a bit much for this platform. 

As for promoting your work, it seems you're still starting out so I would suggest playing out as much as possible, especially with bigger local and regional acts, consider giving your album away for free or as a pay-what-you-want model on bandcamp so you can build more fans and contact local blogs and radio stations to spread the word about your band and your music. You should start building a fanbase on a grassroots level before taking things to the next step. Best of luck!
Sorry for the delay Mike! I just launched a Patreon and I've been running around like a chicken with its head cut off. It's here if you want to check it out: http://www.patreon.com/colortheory

Thanks for providing so much background on the song! It really changes the song for me, in a good way. That said, I'm sure 99% of listeners don't know that Robin Hood is the name of a variety of rose, and will think you're talking about our Disney fox friend. The first verse more or less cements that even if you do know your flowers!

I'd go so far to say that even when you say "name of a rose", people will assume you're speaking metaphorically.

Then again, I suppose you are talking about both senses of Robin Hood. It's a very clever twist on the assignment for sure!

I love the flute thingy (don't I sound musically literate?). Since I don't see a credit, I guess it's synthesized? Sounds pretty natural to me. You do a great job adding touches to the instrumentation that help distinguish one song from the other.

Dang it, I know the instrument. It's on an old Arcadia song called "El Dorado" playing in thirds just like you do here.

I apologize for not Goggling the GINI coefficient, but rest assured I'll have my eyes open for it.

Some questionable notes in the guitar solo, and it comes pretty soon after the "flute" solo. I wasn't ready for another break.

Honestly, I think the song might be stronger if you dropped the rose altogether, despite the fact that it makes for an interesting songwriting story.

That said, you've done a great job of making a "political" topic accessible. Not an easy task! So what do I know? Maybe if you'd established the name of the rose angle earlier on in the song, and continued to juxtapose the hero with the flower, it would work better.

I remember your main concern is the songwriting, so that's been my main focus. Mix-wise nothing really stood out. Again it's got a very raw unedited feel, for better or worse.

Since you know this isn't a good fit for my followers, and the album is already done, I'm worried I'm not providing much value to you here. I guess it could help inform your future songwriting efforts! Regardless, I enjoyed spending some time with your song.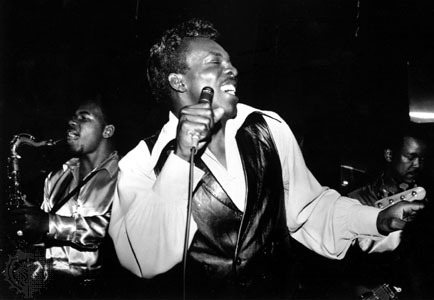 Another strong track from Page One Project. I particularly like the Dobro. Nice vocals as well (something Grateful Dead-ish about this track). I think you'll be hearing more from Page One Project in the future. Thanks!
Interesting take on Americana. I like the trashy snare sound, too, which adds some extra realness to the production. That being said, another producer might polish up the final mix somewhat with some compression on certain parts of the arrangement to get it a more even sound.

Now the tough questions:

Who is your audience? 
Is the expectation that you get some radio airplay? If so, where?  (Time to hire a radio plugger, too. And my guess is that you'd be best targeting public radio, campus and community radio rather than commercial.)
Is your material/image better suited for promoting through live performance or recordings?

I'll give this a push through my social media channels.

A country ramble that wears its heart on its sleeve and delivers a homespun tune that is characterised by a slide guitars, gentle swaying percussion and a singer who reminds me of Luna's Dean Wareham. It all sound inoffensive but we need tracks such as this to warm the cockles of hearts that are primed to reject. This is such a right angle to the previous track you submitted and I have to say I really prefer this as it shows what a tight group you can be. Lovely.
Oh hey Mike! I didn't notice you had another one in the queue. Since I already went on and on about the need to define yourself as an artist, I'll focus more on the song this time!

Between the two songs, I'm getting a strong nature vibe. You like to name specific places, and I love the concrete imagery. The chorus is strong and really helps tie the specifics nicely. 

I'm starting to get a feel for the album, and I like the way the two songs seem to connect!

The sound of the rushing river at 1:34 was a surprise! Not sure how I feel about that - ha!

One comment on the mix - the overheads are too loud. The ride in particular really pokes out, uncomfortably to my ears!

The video doesn't do anything to enhance your relationship with the listener. Sure, there are a lot of pretty images, and it helps to evoke a mood, but the range is too wide to tell a coherent story.

I'm not sure if 2:35 is personal history. If you'd have started with a photo of a boy, I'd have assumed it was you. That would've been at least the teensiest insight into your life! C'mon man, give me something here!!! 😜

Honestly, the cover art is the most defining element of the video, and it's got some character! Not to dismiss all the work you've put in, but I do wonder if a static cover image would perform just as well as the slideshow.

Again, not a good fit for my following, but I enjoyed listening and appreciate your sharing it with me!
Thanks for this second submission.  Same comments on this -- the music is a bit in front of the vocals, so it may need further mixing/mastering.  Might also consider having another artist sing the vocals or even add a harmony, the current vocals alone are not our taste.  Of the two songs, this one resonates best with us.  Its a bit more earnest lyric wise than our style.  But if the mixing/mastering and vocals were further worked on, there is potential in featuring a track like this.  We like the storytelling songwriting, some of the lyrics are brilliant.  Thanks for your submission, good luck with your music.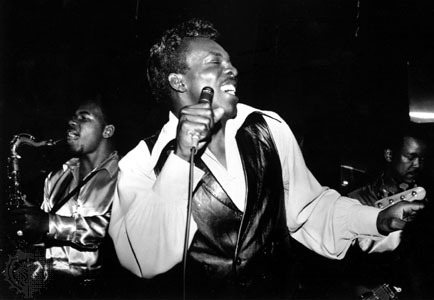 Nice contemporary folk track. A love a song that tells a story or invokes memories. Strong instrumentals (I love the strings). Great job on this! Thanks for sharing. I'm looking forward to hearing more from Page One Project. I'll share with my followers and include on future playlists.
Very pleasant. Good production. Fine performance. Now the questions:

Where do you see it fitting in the general scheme of things with today's music landscape? Alt-folk? Americana? When it comes to commercial alt-rock radio, these sounds are transitioning out in favour of a more aggressive guitar-driven sound. (Blame Trump for that.) Maybe community radio, NPR, CBC...

Who's your audience? Can you reach them with recordings or is your style better suited to spreading the word through live performance?

Is it time to hire a publicist? Someone who can help you with licensing your material for TV and movies?

Do you have anything available for YouTube? 




Enjoyable contemporary indie folk song with a nice twang. Reminded me a bit of Iron & Wine meets Sufjan Stevens. You should definitely include more information on the project with the Fluence submission including a short artist bio, relevant social media links, links to more music etc. Focus on putting your music on Bandcamp if you haven't done that already as that's a great site for distribution and independent music. Make sure to play live regionally as much as possible and try to get on bills with bigger acts. Consider making a music video for extra exposure and hiring a publicist to work your next release. Best of luck!
Nice to "meet" you! Thanks for introducing me to your music.

First off, your bio doesn't say anything about you guys. Who are you and why do you write music? Why should someone click play? The release date of your album isn't exactly "above the fold" news. People respond to stories, and want to know yours.

You might consider StoryAmp's bio writing service: https://www.storyamp.com/writing_service/about

That cymbal that starts in the first verse and seems to play at random times throughout the song is kind of distracting. I can't help but notice it, no matter how hard I try! 😜 If only there were some pattern... (okay listening a second time I'm over it)

I really like the nostalgia the song evokes. Obviously you can tell a good story! Now you just need to rewrite your bio accordingly. "Spring of 1980" tells me you're not going for the young indie crowd, but folks closer to our age. Which is perfectly fine. It's good to know who your intended audience is!

The recording is pretty raw, but I suppose that's part of the charm. The vocal intonation suffers at times, but same idea. You(?) have a pleasant vocal quality, and I don't mind that it sounds like it was recorded in one take. The fiddle helps distinguish the arrangement and defines your sound nicely.

Overall I think you're onto something here, if you can just frame it in a compelling way. What separates you from other bands in the same genre? I don't hear it in the music, so you're going to need to make it clear in writing.

It's not really a good fit for my Depeche Mode loving following on social media though, so I can't really help you with a share.

A couple suggestions for future Fluence submissions:

1. Include the lyrics so we can follow along (I found them on SoundCloud, but just saying).

2. Include a short, catchy description of the song or act that's easy to copy/paste for social media sharing. That way we don't have to strain our brain coming up with something clever, and you get to choose how you're presented to the world.
Nice storytelling in the John Denver tradition.  The balance between the vocals and the instrumentation sounds like it needs further attention, possibly more mixing/mastering, the vocals sound a bit detached from the music.  Vocals aren't quite our style but we appreciate the effort.  Thanks for your submission, good luck with your music!