Linda McClain
Title

Singer/songwriter producer Terry

Bio

Record breaking multi-instrumentalist, songwriter and producer, Terry "The Machine" McClain. Wrote, performed and recorded an album a month for a year in 2014, each written in the respective month and of a different genre. Currently signed to Sony records under the Americana duo, The Jewel Machine and performing at Summerfest in Wisconsin, the world's largest music festival June 2017. With over 600 original songs available online, there is no end to being a prolific content creator.

Website

Expertise

Interests

indie rock, indie pop, rock, pop, americana, film, indie folk, film / video, tv

Location

Murfreesboro, TN
---
Recent Submissions
The song has a very Country sound to it. I feel the song is good . Just needs tweaking when it comes to mixing.  Over all it needs more warmth. 

I feel the Kick (drum) could be louder. Bass Gtr can be louder. 

Vocals:
If there are backing vocals , it could be a nice idea to Pan the backing vocals . 

The Centre guitar is clashing with the vocals. You can either increase vocals or reduce the centre guitar

Mixing:
Most of the instruments are in the centre, it would be nice to keep the shakers and other drum sounds (except kick and snare) panned as much. 

Another lovely track, I really enjoy the female and male vocals together and all the instrumentation. Reminds me of sitting around a fire with the wind blowing outside in a small hut in the forest... really nostalgic vibes. It could sound cheesy with the wrong lyrics, but they are very mature and well placed with loads of imagery. It sounds like some ones memories and is weaving a deep story in just a few minutes, thanks for sharing again!
Great song writing. Well worth a second and third listen. Would like to hear more from them.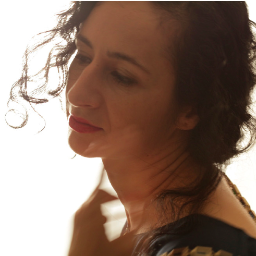 Lovely feel, so raw and honest. I'm a sucker for banjo and close harmonies. Thanks for sending this.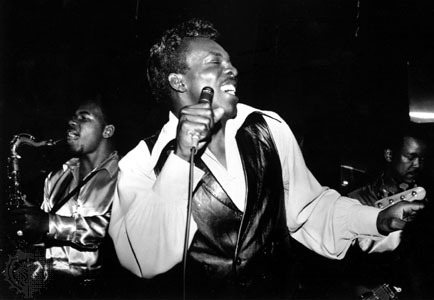 Another sweet track from The Jewel Machine. I love the vocals and the roots instrumentation. There is something very homey and reassuring about the vocal quality (a bit like a modern version of The Carter Family). I can't wait to hear more from this super band. Thanks for sharing!!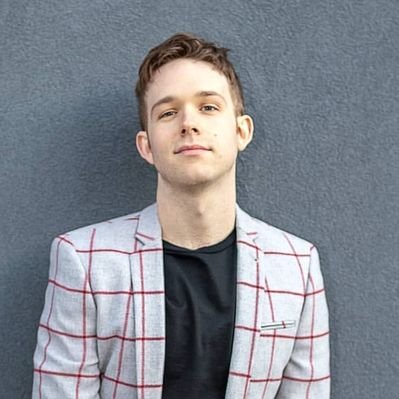 You definitely have a voice and some serious songwriting capabilities which I could see many people latching onto. I think the recording quality here was a bit lacking, which can keep a song like this back, but otherwise, it was fun. Also, it sounds a little bit like it's trying to be country (the inflection in your voice), but some may love that.
This is not quite our style, and we don't quite resonate with this track, but lots of charm here!  The down home vocal style is a bit more 'down home' than we usually feature.  Would call it more roots/americana than smooth folk pop, to our ears it has a very raw and unpolished vocal tone.  We like the twangy female vocal tone but possibly only as a highlight not a feature to the track.  Hope that's helpful, thanks for your submission, good luck with your music!
First up, great song, I can see there are some talented musicians working on this!

A couple of things to consider on the music and also the recording side. I take the pragmatic approach assuming you're after constructive feedback and so I won't talk about all the things that are great. The track, in my eyes, has potential to be great! 

It's worth considering what you want to do with this recording. i.e. it's obviously live and so the long intro makes sense. But if this is pre-production for a single, I'd look at tightening that intro, bring in the verse faster. Singles must put the listeners' attention first, movement is the aim.

Verse #1:
Drums are quite busy in the verse I find they distract from the vocals. there's a lot going on with the instrumentation, strings/banjo are busy here too. One of the hardest and best skills of a band is creating space for each member, which often means bringing instruments in and out or simplifying lines at key sections of the song. You guys need to decide what the focal point is here and write around that.

Chorus:
Both voices need to be split in the mix if they're copying each other like that. At the moment they don't make each other stronger, but pull your attention away from each. Definitely a mixing thing. I would also say it'd be interesting to hear both of you sing at different times, I can hear two powerful voices here, showcasing both at different times would be interesting to explore.

Bridge (half time part)
The vocals mirror the rest of the song, but i feel like there is a great opportunity to let some of the instrumentation shine. Could mean adjusting the lyrics, pulling them out entirely our making the more complimentary and less in the forefront.

I get the live vibe of the track and that lends to the song being a little eratic in the way it moves between sections. But it will find a harder home on blogs and radio, for example. I say this because I don't know the audience you're reaching our what you want this song to do. That's an important thing to consider, not so you change your song just to try and get a result. But so you can make some creative decisions based on the result you want.

Things like, if it's as content to show your audience what you're working on, what you're like live, then perfect.

If you're looking for a more polished single then the production quality isn't there yet.

Focus on the song first, make it make sense, keep getting feedback and most importantly talk to each other about each of you see for this song. Spend the time on producing the track yourselves and you'll see the difference not just in this song but in your writing process as a band.

Keep up the great stuff, there's a lot to build on here for sure!

Thanks for your submission!  I really dig the vocals and harmonies, your voices compliment each other really well. I also appreciate the variety of instruments you used on this track. I think that's the first time I've heard a fiddle, electric guitar and sitar on the same track. I applaud you for taking a risk and combining instruments that typically wouldn't be used together. 

I'd like to offer a few suggestions. I would shorten the intro, a song needs to grab the listener immediately and I felt like it took too long to get to the first verse. I also felt like the instruments didn't quite gel together throughout the entire song. There were moments where things were locked in and there was a solid groove going but it wasn't consistent. At times it felt like the instruments we're clashing with one another. There is something to be said about having seasoned session players who are comfortable in the studio on your record. You want guys who know how to play together and know how to stay out of each other's way. Often times, less in more. Good session players aren't cheap but are totally worth the investment if you are serious about making the best recording possible.

I also would've liked to hear the vocals (lead and backing) more to the front. It sounded like the drums we're drowning out the vocals at times. 

There is a lot of potential here, keep writing, keep recording and most importantly, keep playing live. I'm eager to hear what you come up with next. 

-Jesse
I really like the rawness of the vocals and the live feel, the band sounds full and warm with great licks and tambre. Super catchy lyrics, and I imagine a rural river scene, a crew of people jamming with only voice and guitar... pine trees and falling leaves...

I think it possibly could do with a little more work on the vocals, just a little tweak of tuning here and there but the performance suits the style for sure. I could see a cute, fun music video for this too!

As far as promotion, there are a lot of folk festivals around the world and your sound would work really well in this community and scene as the raw emotion, live feel and rustic style is what the audience enjoys.

And I LOVE the name The Jewel Machine...wish Iʻd thought of it!
I think the melody is great...has a nice 70's-ish vibe. Cool lyrics. Choice of instrumentation was unique and interesting. I love the banjo, but it got a little too repetitive for me throughout the song. Same goes with the violin. I think the instruments can have some breathing room...sounds like every instrument is always playing. Vocalists have a slightly older sound, but still cool. Depends what you're going for, but I think if you put a younger singer with a more modern production and I think this could do pretty well. Song overall has a nice indie vibe I could see placed in an indie movie...something like "Begin Again".  I think this song has potential...
This isn't usually my kind of thing but I found it a really satisfying listen. Well-rounded production, solid performances, and a song structure that held my interest. There's nothing I can really offer as constructive criticism. This song does what it does very well.
It has an unusual trickling sound like a waterfall, lots of jangly guitars that make it an interesting song. I don't usually like country music, but I did enjoy this song. The vocal harmonies are well done also, they mesh well together.
Love the dual voice, Love the lyrics and the full production sounds great! Definitely one of my favorites! l
A rolicking tune, fun to listen to, with an enjoyable rawness in the vocals.

I do feel that there is  slightly distracting looseness in the drums at times. I'm not sure exactly what it is, not being a producer (lyrics and melodies are more my thing), but I keep getting distracted by the drums when usually drums just keep things in place and I barely notice them.

Anyway, as I said, an enjoyable listen, thank you for sharing, I'll be happy to share with my twitter community.
Warmly
Nate
Hey guys!

I really enjoyed the song and I loved the fact that all the instruments came through clearly and that we really got a chance to hear you both sing. You both are very talented. Well done!
Interesting tune. My guess is you aren't using instrumentation to grab the low end. If you are, the mix is a little off because it's hard to discern. I do enjoy the Americana sound here. What does the rest of this album or EP sound like? Send it my way. Email is dgrant@dgrantsmith.com. I'd be interested in learning more about your musical journey and how you're getting the word out about your songs.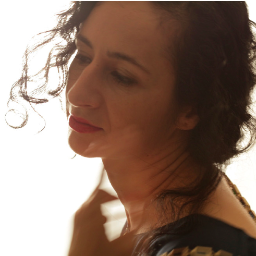 I'm going to send this to Baylen Leonard, who is the leading country and Americana radio DJ in the UK. He's from Tennessee but now lives in London, and has the main show on BBC Radio for your genre. Hope he likes it! Ysanne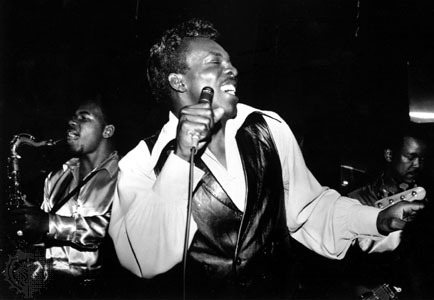 Nice track from The Jewel Machine. I love the twangy opening and the solid vocals make the song soar. I'm excited to hear more from The Jewel Machine. Look for them in upcoming playlists. Thanks for the share.