Nick Anderson
Title

Nick Anderson

Bio

Singer/Songwriter, Alternative, Folk - Nick Anderson has a voice that takes you into the deepest parts of yourself.  At the age of 17, he was diagnosed with an anxiety disorder that lead to depression.  As he sat in his basement lost in the darkness of his own mind, a song came on the radio that made him feel like he wasn't alone. This moment, along with the tools he discovered to manage his mind, solidified a career in music. 

As a mental health advocate, and an honest writer, Nick Anderson plays reflective music that digs deep into the emotion of the millennial dreamer.  His influence is drawn from the likes of Ed Sheeran, John Mayer, and James Bay.

Website

Expertise

Interests
---
Recent Submissions
I love the gituar sound. I think it's strong songwritting. though it's not my cup of tea really. will be happy to pass it on. 
I don't love this song but think I could love other songs by the artist. Love the falsetto and production, melody, and lyrics are pretty good. Thanks for sending!
This is a nicely melodic sound with shimmering production. The "I'm 24 years old" bridge - with the budding guitar crunch and percussive kick- gives way to a soaring hook that's well-done. Very pleasant approach, without any glaring faults in production -- with a familiar enough structure for replay value, though with enough variation to avoid over-repetition. The style reminds of emotive-leaning alternative-rock that should do particularly well on college radio -- Snow Patrol comes to mind, with the soaring emotional sound. I only have a monthly playlists, though I do plan on including this at some point -- it's a refreshing, enjoyable sound. Also, with the track recently released, let me know if you ever need a hand with PR. I can send my rates and success stories upon request -> mike@obscuresound.com -- thanks for submitting! -Mike
Much to like here in the vocals and melody.  We don't really resonate with the lyrics though.  Production is a bit hot (we can't turn it up).  We'd like to hear something else a little less produced and a bit lighter in tone, there's just so much going on here.  But we love the tones of the vocals and harmonies if not the intensity of them.  Hope you are out there playing 'coffeehouses' or house concerts or busking or whatever it is going to take to get your music heard.  We can't feature this one but hope that's helpful, thanks for your submission, good luck with you music!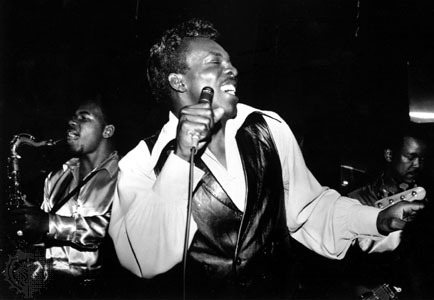 A great track from Nick Anderson & The Skinny Lovers. I love the lyrics and the song has a modern beat reminiscent of Ed Sheeran. I will definitely include on upcoming playlists and share with my followers. Thanks for sending!