Austin Poel
Title

Singer/Songwriter

Bio

Los-Angeles-based guitarist, singer and songwriter Austin David crafts soulful, happy, inspirational tunes rooted in solid beats with crisp melodies and authentic, clever lyrics.

Austin DavidThrough compelling live performances, he pays tribute to the wisdom of astute, cheerful philosophers such as Bob Marley and embraces the raw energy and adaptability of performers such as Tom Petty, and Dave Grohl. Austin's meticulously-rendered recordings overflow with memorable hooks and thoughtful harmonies, showcasing his dedication to learning the many complexities of his instrument and the recording process as well as his ability to seamlessly cross genre lines. He sings playful stories about love, hope and self-discovery that explore the limitless boundaries of music and its power to celebrate the unexpected delights of the human experience.

An enthusiastic lyricist, musical alchemist and world traveler, Austin developed a passion for dissecting the intricacies of different instruments as well as translating his thoughts and emotions into songs at a young age. While growing up in west Michigan, his mother bought a used piano and put it in the basement of his home, where he would sit for hours experimenting with sounds, combining notes and inventing imaginative passages. In his teens, he gravitated towards the guitar, enthusiastically mirroring his favorite pop, reggae, R&B, folk and classic rock riffs, eventually finding the distinctive vibe that would evolve into his own voice. Now, grateful for life's complexities, Austin presents his own songs like souvenirs of his own rambling journey – anthems for his continuing, curious travels that he sends like melodic postcards from the sights and sounds that leave resonant impressions.

Website

Location

Los Angeles
---
Recent Submissions
Your voice is great. Energy filled yet ripe with emotion. Very relatable for a listener. 
The guitar however sounds like a cool bass riff but gets very repetitive over the course of the song. Needs some other parts to mix it up. 
First off thank you for reaching out and submitting. 
Starting off this is obviously a rough demo with some skeleton production just to get the idea across. I like the main melody of the composition and lyrically it's really solid. To me if something sounds great as a very rough demo I always get excited because I know how great it can be completely produced up. The vocals are done well and the song is really catchy. I love the chorus "Good as Gold". I'd love to hear more music please email me at clutch@trackskillers.com Great work!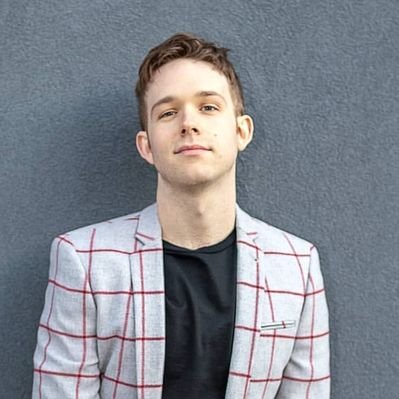 Very cool track. I think you might have added some element at the end that could have mixed things up slightly and wrapped it nicely, but otherwise a really great job.
Like this track! Well arranged and produced for the sound of pop hits right now.  Sounds like its still a work in progress (length only 2:16, abrupt ending) so can't really note much more without full track.  I tried looking for Austin David online and that was challenging -- website down, took about 6 steps to figure out if the Austin David on Spot is the same Austin David on socials and the same Austin David who sent this over, so would recommend having some kind of cohesive imaging across platforms to help with that.  I like your sound, will listen further to see about adding one of your tracks to my playlists and shows, thanks for your submission, good luck with your music!
Not my usual style but an undeniably enjoyable and well-written song. The cover art is very fitting for the sound as well. I would start by suggesting you add a bio, lyrics and links to hear more of your music + follow you on socials to your Fluence description. Consider this your elevator pitch as you're getting your music in front of the right people so you want to make it as easy as possible for them to find out more about you. That should be step 1 in any form of promotion, including how you promote to your fans. Always make it as easy as possible for fans to hear more or partake in the "call-to-action" that you are asking of them, as there are 10s of thousands of other artists vying for that attention span. Besides that, I imagine this music is meant for a live environment so make sure you're playing out live and with artists that are within your scene but bigger than you so you can strive to win over their fans and see how a band on the rise or an established band operates. Consider making a simple music video for added exposure and if you're serious about a career / more exposure consider hiring a publicist for your next release. Also, put your music on Bandcamp as there is a dedicated community of diehard fans looking for new artists there every day. Best of luck!
Dear Austin,
sincererly I like your song especially its structure, sound and arrangement used for better creating a radio tune, but I'm not so enthusiast about it because I couldn't find a real desire to make something original in your song not knowing more about your sound and listening some similar music everyday. I'd tell you "This song is perfectly arranged", but truly I can't feel the soul.
Regardless, everything depends on which are the aims in the music you do: I believe the strong point is the catchy chorus letting this song be a potential movie or TV series soundtrack where to extract different parts - verses, chorus, in order to effectively match different scenes.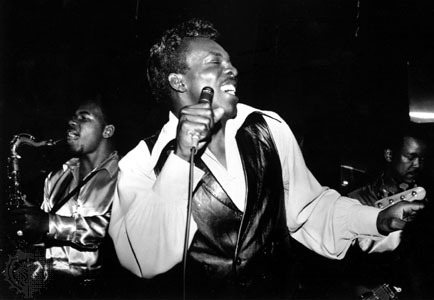 A fun, well-produced track and lively video really grab your attention. Sounds and looks more Austin, TX than LA (but that makes the track standout). Nice vocals and an infectious beat. Great job!
Highly entertaining video and really well done.  You've got a pop hit here -- except for the explicit lyrics.  Couldn't play it on commercial radio if I wanted to, highly recommend releasing a clean version if you want to play in the pop hits arena.  Its fairly formulaic for pop but catchy, bright and with a great hook and tongue-in-cheek style, and the video held my interest all the way through (that's unusual).  Send a high quality mp3 to andrea@aspenbeat.com with 'Fluence Request - Artist Name - Track Title' in the subject line and I'll include on Aspenbeat's wakesurf playlist (its got great energy for that) and others possibly as well and see how it wears.  Its  already an ear worm.  Let me know if you are looking for promotional services, I've got a team for that.  Thanks for the submission and good luck with it!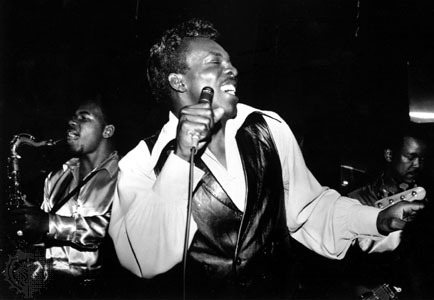 A nice pop sensibility on this one. Good vocals and solid production. I like the bridge and the drop at 1:25 works well. Good job on this track and thanks for sharing. I'm happy to include on a future playlist.
Hey Austin, this is really great! Not at all stylistically what I was expecting from the photo of you at the mic, or from glancing at your SoundCloud and Twitter profiles. You've got a great blending of styles here, sort of like Sublime produced by an EDM DJ.

The vocals and lyrics (from what I could make out) are fantastic, and that sampled vocal line makes a fantastic hook.

The biggest issue I have with the track is that it's really, really bright. A lot of that comes from sibilance in the vocal, but later the snare and shaker/high percussion stuff is pretty sizzly too. It's actually tough for me to listen to at spots. Take that with a grain of salt though, as I'm back from two weeks in Europe and my ears can take awhile to fully equalize.

I'd be delighted to share it with my followers on Twitter when it goes public. Thanks for sharing it with me!

A couple suggestions for future Fluence submissions:

1. Include the lyrics so we can follow along (I understood them just fine, but wasn't always focused on them)

2. Include a short, catchy description of the song or act that's easy to copy/paste for social media sharing. That way we don't have to strain our brain coming up with something clever, and you get to choose how you're presented to the world.
Nice pop sound here.  Well done arrangement and production, it sounds good from a sound point of view.  There isn't quite anything that draws us in to play it over and over again, but we like much about it.  Explicit lyrics make it challenging to consider for radio shows and some playlists.  Keep on!  Thanks for your submission, good luck with your music!