TOPICS
Title

TOPICS

Bio

TOPICS are a two piece band and art collective based out of Toronto, Ontario and Regina, Saskatchewan. TOPICS are comprised of members Evan Tyler and Lauren Fournier who both grew up in Regina and attended the same art program at the University – Intermedia .  Both artists moved to Toronto at different times and eventually pooled their talents into an art collective that grew into a band as well. 
Shared experiences and themes of anxiety, nostalgia, conceptions of home and gender performativity are conceptually applied to many of their projects which include video, audio, images and ephemera. Their debut album "youth shield antioxidant complex" is slated for release on March 1, 2018 on vinyl, cassette tape, CD and digital. As a musical outfit, they synthesize sounds of new wave, country, dance and indie rock with a heavy emphasis on bass guitar, synthesizer and reverb effects. 

deadregina.ca

Website

Expertise

Location

Toronto
---
Recent Submissions
Thanks for reaching out! I think this kind of music treads a really fine line and the difference between producing something really cool and really annoying is very minimal. Thankfully I think you just about pull it off - I dig the production, especially, some really nice ideas. I find the vocals a little grating, especially the call-and-response of the chorus, but I'd definitely be interested in hearing more of your work as there are some really nice elements here. Best of luck!
This works. I love the vibe of the video. It looks like it could have been made in 1979. You've captured the mood of their era perfectly. 

I also like the electro simplicity of what you've done. Again, very fun and New Wave-y. 

Look at hiring a radio plugger/publicist. They can help you attract the attention of music directors and program directors. Don't neglect public radio or campus stations, either.   These people can also help you get placement on new release playlists on streaming services, which is increasingly important. I can see this working really, really well on certain new discovery playlists on Spotify.

Formulate a social media strategy. Answer EVERY post and reply ASAP. That's a very quick way to turn early fans into evangelists. 

Make friends with music bloggers. Even the smallest want to be able to say they discovered The Next Big Thing. Get as many of them on your side as much as possible.

I'll give this some love through my social media networks. That'll be good for about 100,000 people.

Campy fun with a deeper overtone in the lyrics ("50,000 people die everyday") which is a bit at odds with the tone and style of the music.   Not sure we totally understand the message, but we like the visuals, the video is a compelling watch.  The track itself might be a bit repetitive for us (that may be your point) and also a bit underproduced, we are somehow left wanting it to be further developed beyond its one theme.  Hope that is truly helpful!  Thanks for your submission and good luck with your music.
Hey there!  Well, this is a fun indie pop tune that is tailor-made for summertime.  It's a buoyant pop float with enjoyable lyrics and ear-catching dual male and female mirrored and alternating vocals.
Who wouldn't pick up on some of the nostalgic vibes that this song emits?  What's most interesting is that you focus on 'Art Camp', not just the usual summer camp - so we get lyrics about wanting to "papier-mâché" and "draw and listen to David Bowie."  Who doesn't, at least for that last part?
The beat is crisp and rapid, the KORG notes bright, the vocals (She: light; He: dark) delivered in a robotic, staccato tone, all run through with a buzzy electronic current.
Sweet!
A concurrent vocal duet plays infectiously over a playful key/synth line, channeling vintage power-pop with a fun '60s pop shine in the "brother, don't go outside" hook intro -- punctuated by the wry "50,000 people die everyday" line. The first minute shows ample personality on its own with these progressions, pivotal for capturing my attention. The second go-round of the chorus amps it up a bit, a bit more electronic effects added to the melodic acoustical backing. The "I wanna go to art camp this summer" - "I wanna draw and listen to David Bowie" - casts a fun light on the escapades that an art-laden getaway can provide. This is a fun, melodic track that - while structurally repetitive - utilizes fun wordplay and a catchy, vintage aesthetic to maintain my interest throughout. Nice work! Since you specified in the submission needing help promoting this, feel free to reach out to me at mike@obscuresound.com to inquire about my PR servicing's rates and success stories. Thanks for the submission! -Mike
I love this! Everything about the video and the music is super quirky, and it's just so incredibly catchy and loveable. I'd love to feature it on Infectious and talk about doing PR for the March release!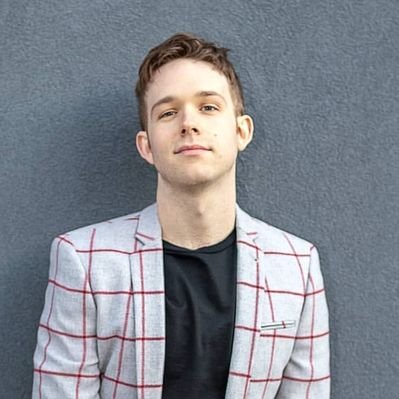 It's a cute song, and I know the type of people who would be into dancing to this. I can't say it was my favorite, or that I think it could grow beyond sort fo a hipster crowd, but you could build a following on music like this.