Kurt Riley
Title

Mr.

Bio

"(Kurt Riley's) scintillating blend of punk, New Wave, and glam rock will excite you about the direction of contemporary music." - WVBR-FM

"Towards the end of his life, David Bowie once characterized himself as a man lost in time, but Kurt Riley is just beginning to find himself in it." - ECM

"(Riley's) live performance is unflagging in its energy, unpredictable due to its creativity, and unapologetic in its boldness." - The Cornell Daily Sun

"One of the Best Local Live Acts of 2016." - The Ithaca Journal

Website

Location

Ithaca, NY
---
Recent Submissions
Another good one. A hint, though: If you're looking to take this to radio, you'll probably need an edit. The running time will be too long for non-campus stations. 

Good work on the video, too.

Let me pass it around on my social networks. That's good for about 100,000 people.
Okay, this is brilliant. I love pretty much everything about it. Everyone who cares about heavy music needs to hear this.

I'll give it a share on my social media network. And if you send me a high quality MP3 to alan@edge.ca I'll see if I can this some feature radio airplay.
Cool industrial punk vibes with a fitting video to match. I'd suggest including links to stream the music in the youtube description along with links to your socials and more music in your Fluence description. You should look to hire a publicist if you're trying to promote your music more and being in NY definitely plan on performing in NYC, ideally at one of the punk or metal or industrial clubs with a bigger act as that's going to be your best way to get in front of the right fans and people. I would update your bio a bit so it reflects more of who you are as an artist as right now it paints you as more of a local artist who has done some cool stuff but no potential fan cares about that info. The bio on your website is way too long and intimidating for most people to start. If you're doing high concept art and videos, have an aesthetic to match it in all places. There is potential here, just keep digging deeper and make contacts with the right people to get your music heard / try to play shows with bigger artists in your space to get noticed. best of luck
I love the gothy/mid-century aesthetic of the video. There's definitely a David Bowie meets Soft Cell kind of vibe going on. I love the juxtaposition of the sheer emotionality of the vocal performance against the (programmed?) synth and drums. The guitar is used perfectly as an ornamental piece, allowing the harmony and vocal line to carry the song. Really cool stuff here!

I don't know that I'd change anything about this! I really enjoyed it. The lyrics are great...they FEEL like they fit in the song. I love that artistry and an overtly emotional affect are combined with skillful musicianship here. You can tell that the guitar is more than just a prop here.

Would love to see what your live show is like! Full band? Keep doing what you do...hire a publicist for a PR campaign if you can as you're clearly capable of making some great sounding and looking assets. Best of luck to you and thanks for sharing your work with me!
Love the vintage style music video and the gothic / post-punk / glam sound you've got going, very cool stuff. I would start by suggesting you put your music on Bandcamp as its the #1 site for independent music and a great discovery tool. Since you're in NY, you should play out in NYC if you haven't yet as this sound is making a big comeback and there are lots of great goth clubs and new wave spots to cater to this. If you're working on a new album, consider hiring a publicist to help with the release rollout and gain some momentum. Othwerise keep up the good work!
The David Bowie reference makes a lot of sense. I'm digging the overall vibe and the combination of organic instruments and electronic/synthetic instruments. A well composed track! However the synthesizer kicking in around 2:30 sounds cheap in my opinion so I would change that part. Will consider it for my Best of the month playlist on Soundcloud (if the track is on Soundcloud) and best of the year playlist on Spotify. Keep up the good work! 

Best regards 
Soren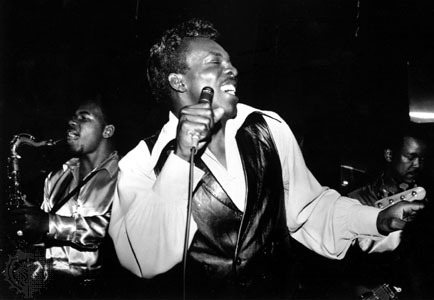 I love this track and the video. Great imagery and excellent Bowie-ish vocals. I also like the guitar solo and the overall vibe of the song. I couldn't find it on Spotify, but let me know when it is available and I'll definitely feature in upcoming playlists. Thanks for sharing!
This is terrific. Bowie-esque, Mark Almond-esque. Placebo-esque. Visually arresting. 

There's nothing I can offer in terms of the songwriting, arrangement, production or anything like that. And it's good that you have a video given that's where most music discovery is.

The question becomes "Now what?"

1. Your social media strategy will be key. Make sure that you reply to every comment that may come in. Turn early fans into evangelists.

2. If you don't already, get someone to handle getting your material on streaming music services, especially someone who knows how to get your songs on the best and music influential new music/new discovery playlists. They're becoming increasingly important.

3. If radio airplay is important to you, get a radio plugger. They know how to get to the right music directors. Work with both campus stations, public radio and commercial alternative/AAA radio.

4. Make friends with as many bloggers as possible. Even the smallest want to think that they can discover The Next Big Thing. Every little bit of coverage helps.

5. Play live as much as possible. Nothing is better than having a group of strangers giving you real feedback in real time.

Let me post this on my social networks. The song deserves some exposure. And if you want, send me an embeddable link and a high-quality MP3 to alan@alancross.ca and I'll see what I can do about featuring it on the radio. Oh, and send a bio, too.