Patty Bergstrom
Title

PR for Musicians

Website

Location

Beverly Hills
---
Recent Submissions
Sweet song, lovely voice, compelling chord progression and a simply stunning video. Wow. Great job. 

This is how it's done..."it" meaning that these days you've got to create something unique. You want something catchy and provocative, but you also want something with more substance that simply going viral for 15 minutes. I think this song & video accomplishes just that. It's beautiful. It's 'gimmicky' enough to Share or Forward to a friend and say "check out this video!" But it's also a substantive pop song, both lyrically and musically, so it's much more than just a catchy visual.

Well done!

I'm re-launching coyotemusic.com in January and would love to include "Sweet Dreamland" among the new content.

All the best to you,

Wiley Koepp, Owner/Editor
Coyote Music
Interesting. First thing that strikes me is how Andy Summers the guitar tone is. Very Police-y riff. The time signature makes it different and more musically compelling but I'm not really feeling it stylistically. I do appreciate the blend of genres here, technically speaking, but I'm kinda wondering, "Is this prog, is this blues, is this rock?" I suppose it's a blend of the three.

Solid vocal performance. Musicianship all around is clean and tight. As far as promotion, I'm not really sure which direction to point you in...search out some podcasts with fans who appreciate the musicality of the band (who are looking for more than the same ol' same ol'). We also do some social media / web promotion at coyotemusic.com if you take a look around that site and think it's for you. Feel free to contact via coyotemusic.com/contact.

Best of luck!

Wiley Koepp, Owner/Editor
Coyote Music
Enjoyed the track, the lyrics, the production and balance of all the sound.  Enjoyed the high quality production, the balanced and smooth instruments that complimented each other nicely. The vocals were good but seemed almost louder than the music. Enjoyed overall.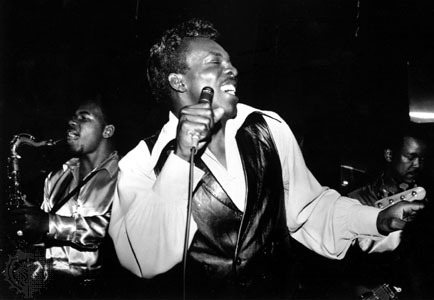 Can hear influences from REM to Modern English on this one. Passionate vocals and a driving beat. Thanks for sharing!
Well arranged and written. I enjoyed the nostalgic sound. Strong vocals and I enjoyed the "Love at first sight" theme...we need more of that! 
Nice intro, vocals are consistently cool and detached, this is sort of punky poppy anthemic tune that is also kind of catchy. Reminds me of other songs without being too much like them, maybe a little like the Replacements or Husker Du?  Maybe similar influences, either way great tune and I will happily help promote it!
Good solid track.  There is an audience for this but it is a very crowded space.  You need to find your unique voice/angle/approach to stand out a little more.