Fraser Campbell
Title

Fraser A Campbell

Bio

Originally from Perth, Scotland, Composer and Saxophonist Fraser Campbell has been based in Brooklyn, NY for the past 7 years. A graduate of Berklee College of Music (BM) and William Paterson University (MM), he has written original music and performed with Glowalker, Can you hear us next door?, Secret Architecture (co-leader), Whirligig (leader), Morricone Youth and Feshiebridge Orchestra. His music has been performed at BAM, Le Poisson Rouge, Place des Arts (Montreal - as part of Festival Quartiers Danses), MassMOCA and New York Live Arts among others.
 
He has written arrangements for Nona, Rilan and the Bombadiers, Robert Charlebois, Terence Nance, Danielle Brooks, Machinegum, Delphi Strings, Drowners and Office Romance as well as being the composer in residence for the Diorama: Poetry/Shape/Sound poetry salon. He scored Jenny Catherall's short documentary 'Big Party On The Otherside'.
 
Fraser is a writer with Frenchkiss/Downtown Publishing and has written cues for various tv shows, branded content and libraries including The Guardian, Amazon, Samsung, Vice, Viceland, MTV, E! among others. He also performs with Paradigm Refrain, Alter View, Orphan Planet and various other groups around NYC. He is also an in demand educator, teaching woodwinds, piano, music theory and ear training around NYC.
​
His new 'Curio' series of albums feature his compositions and arrangements as well as performances on woodwinds and piano. Curio I was released in June 2018 while Curio II was released in August 2019.

Website

Expertise

Location

Brooklyn
---
Recent Submissions
There are many elements of this that I personally like, especially the vocalizing and melody once it gets started.  Not as much a fan of the 30 second intro, which is a bit stronger than the track itself.   It's not quite our style in general, but lots of talent here and led me to listen on Spot to some of your other tracks.  I'll add Good By Nature to playlists and shows here shortly.  Thanks for your submission, good luck with your music!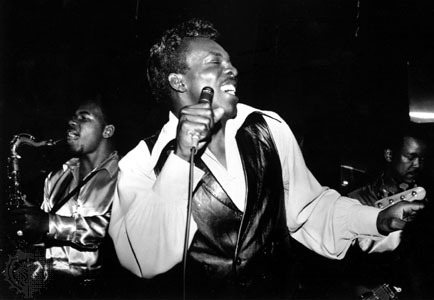 I love this track. A really beautiful piece. Thanks for sharing and let me know when it is available on Spotify.

Hello Fraser,

Sorry for the delay. I was on vacation.

Really like the track. Something about solo piano is just lovely. Overall, great job.

My only comments would be the following, but like i said i think it is a great piece:

Its a "Time For Bed" type of song / relaxing, but part of me wants to hear a break from the arpeggiated piano. Like a C section, maybe a breakdown where it meanders and lulls the listener in a bit more. Its not a negative comment just something my ear wanted to hear. 

Also, not wanting to take the piece away from where it is, but i'd love to hear some stuff from you with piano and say a cello. Really feel like a cello player on this with the type of expression that instrument can bring would be a nice complement to something you do in the future.

Mix wise it sounds good, the high notes on the piano are a tad bit tacky in the mid range, but nothing major. Its sometimes what you get from the hammers etc. Not sure if this was done with Midi or a live recording, but a different mic approach or an adjustment on the velocity could help. Again, minor point.

Overall, great track and just what i was in the mood for on a cool spring evening as i sip a cocktail.

I'll keep my ear out for the rest of the record once released...
At the beginning this piece induces nostalgy, but later it brightens up a little bit. A melody is very tuneful and deep, sometimes even sad, mysterious. It is well known that classical music evokes a variety of powerful emotions, and this track is a mix of calming heartwarming and sorrowful tones, all at the same time. 

Great music and highly enjoyable performance! Fraser A Campbell's composition provides a very much-needed respite from the noisy world. I hope to hear more from this artist!

Thanks for sharing your music with me!
Nice repetitive pattern and melody. It sparks emotions of nostalgia and ease, think. I can also hear the childhood theme. You clearly have a talent for communicating feelings.  I do, however, miss something that makes the track stand more out. Will follow your publications on Soundcloud! 
Best regards 
Soren