Arthur Lee
Title

Singer/Songwriter

Website

Expertise
---
Recent Submissions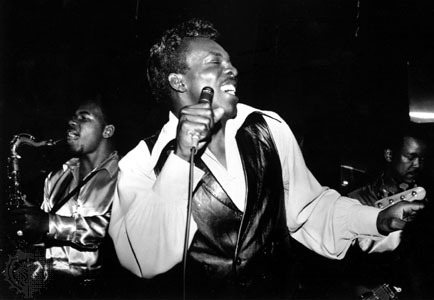 A hard drive rock track with strong vocals and a driving beat.  The video made be a little dizzy...but other than that, it is a really solid piece. Thanks for sharing.
Hey Real Love - thanks for the submission.  Off the bat - nice riff. People these days forget the importance of the riff - especially in rock music!  I had a thought about the video.  It's a good video but could be spruced up.  Have you ever thought of using this video as a back drop and turning into a lyric video?  We did something like that here for Jesse Saint John.  https://www.youtube.com/watch?v=er_t90orJ8I I think it's a solid song for sure.  I'm doing more indie pop music myself these days so i"m not sure it fits in any of my channels - unfortunately Rock music is a tough nut to crack as far as getting some traction and blogs and outlets that are supporting. Have you tried Submit Hub and sending to the blogs in their network?   Solid song though and nice work! 
This is good! I like the vibe of the whole thing. 

Tell you what: Send a high-quality MP3 to alan@alancross.ca along with a bio and I'll see what I can getting this a feature play on the Edge. Deal?
Fun and well-constructed catchy, pop/rock song with a relatable message and an infectious groove. I wasn't crazy about the video as it left more to be desired and took away from the strength of the song IMO. Videos are important but you don't want to release one just because you can unless it is something that is really going to make people go "wow" and want to share it with their friends. 

In terms of promotion, I would start by suggesting that you include a brief bio, lyrics, and links to hear more music / your social media in your Fluence submission so people can find out more about you. This is your elevator pitch in front of the right people so you want to make it as easy as possible for listeners to get the full picture and find more of your music if they're interested. The same should apply when you're promoting your music to a fanbase so you should update your youtube video so it includes links to hear more and follow you online. Ideally you want a link displayed "above the fold" so people can see it without having to click "see more" on the description. 

If you're not already, be sure to use all of the available and FREE artist tools across the DSPs like Spotify for Artists, Apple Music for Artists, Amazon Music for Artists and Bandcamp's artist platform as these will provide great insight into your fanbase, how your music is performing and allow you to optimize your profiles and pitch for inclusion on playlists in certain instances. If you're looking for more promotion and building a fanbase you should consider hiring a publicist or a marketing firm that you feel you can trust and is a fan of your music to help with the release of your next single and/or album to help you get visibility on blogs, playlisting, etc. If you're not already on a label, consider trying to get signed to one as they can help you with the promo and playlist pitching. Once you're able to, you should also perform live or do online performances until then to build a fanbase. 

Best of luck!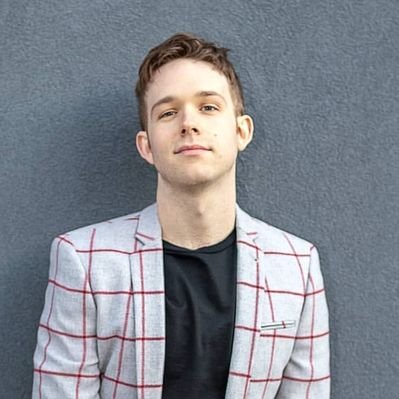 The song is well-done, and I like it. I can't say it really stands out in a busy marketplace, but you guys are clearly talented, and I believe you have the potential to create more really cool music. Good job.
Very well shot music video and well produced song with a really infectious chorus. Not really my preferred style but it's definitely done right for this sound. I would suggest including links to hear more music, a brief band bio and lyrics to the song along with your Fluence submission. Also, it's worth putting your music on Bandcamp as it's the #1 platform for indie artists. Definitely consider running some facebook and instagram ads to promote this song and video too as it looks like you need to start getting a bigger following on facebook if you want to get noticed. Consider hiring a publicist for your next single or release too as there's def mainstream potential here. Best of luck!
Not quite our style or taste, but really well done video and track in rock and roll style.  Love that you're playing out and about in Toronto, I think that's the way you're going to have to gain further traction and fans -- along with reaching out to rock music playlisters.  Thanks for your submission!  Good luck with your music.
This is excellent! Nice work. Good songwriting, excellent performance, fine production. I have no criticisms at all.

I do, however, have some questions. Hopefully these will help.

1. What are your career goals? Radio play? Recording? (I assume the answer to both is "yes.") Licensing and syncs? Income from a publishing deal? All these paths need to be investigated.

2. Your social media strategy will be key. Make sure that you reply to every comment that may come in. Turn early fans into evangelists, especially the ones who contributed to this video. Get them to spread the word. 

3. If you don't already, get someone to handle getting your material on streaming music services, especially someone who knows how to get your songs on the best and music influential new music/new discovery playlists. They're becoming increasingly important. 

4. If radio airplay is important to you, get a radio plugger. They know how to get to the right music directors. Work with both campus stations, public radio and commercial alternative/AAA radio.

5. Make friends with as many bloggers as possible. Even the smallest want to think that they can discover The Next Big Thing. Every little bit of coverage helps.

6. Play live as much as possible. Nothing is better than having a group of strangers giving you real feedback in real time. But I have a feeling you knew that, right? 

I'll post this on my social networks. That's good for at least 100,000 people. Let's see if that gets you any new fans.