Lydia Briggs
Title

Independent Artist, Owner of Gin House Records, AWAL Member

Bio

Born and raised a mile from the Rock & Roll Hall of Fame, Lydia Briggs has been playing piano non-stop since the age of 5. On a mission to share the beauty of music she was discovering, Lydia created her peace/love/victory logo and held performances on the playground for her friends. The price of admission – a dandelion. (Note: prices have increased slightly.) At 13, Lydia began writing songs, formed her label Gin House Records at 14, and by 15, copyrighted ten compositions before entering the studio for her first three-song session. She has since completed six songs for her upcoming EP. 

The 16-year old musician is blessed with a pure voice, blues-influenced piano style, and a bohemian sensibility. Reflecting her idol, Regina Spektor, Briggs' brain-voice connection runs from her fingers to her heart - singing and playing the piano as one.

She is honored to work with the legendary, multi-platinum producer Jim Wirt (Fiona Apple, Incubus, No Doubt, Hoobastank, LIVE, Hidden In Plain View) for the recording of her first album. And playing the grand piano Andrew McMahon (Something Corporate and Jack's Mannequin) left at the studio for musicians to track with is a blessing. Look for her EP scheduled for release in the Fall of 2019.

"LYDIA IS A GREAT SONGSTRESS WHOSE UNIQUE VOICE PERFECTLY COMPLIMENTS ITS POP-SENSE. AT JUST 15 YEARS OLD, SHE HAS A LONG CAREER AHEAD OF HER."
- Jim Wirt, legendary, multi-platinum producer

Website

Location

Cleveland, Ohio
---
Recent Submissions
Hey Lydia - wow this is really special.  It's really impressive what you're doing here especially at your age.  I really like the song, your voice and it's all well professionally done.  I have an idea here for you.  Some times you can get more traction with a less professional video.  Don't give me wrong - the video is great.  But I might even be more intrigued if this song was perfomed as an "off the cuff" home bedroom video (check out Jessie J's early stuff that got her signed) or singing in your car, etc.  It can feel more organic and people might (?) feel more like they're really discovering someone.  This is really well done - which is all great - but there's something to be said for low key, non professional videos with an iPhone that might be a little more congruent with where you are in your career.  Just a thought here.  I think that you're on your way - and just have to (like everyone else who has made it) - keep making content and songs and I think something might pop for you.  I'll start following you and monitoring - and in the meantime feel free to submit other songs you feel really excited about.  
Very pretty. Reminds me of something Sarah McLachlan or Fiona Apple might appreciate very much.

What's the plan for this one? Radio airplay? Live performance? Sync opportunities. 

1. If it's radio, you'll need to decide what format you plan to target. This could work with everything from some alternative to AAA to adult contemporary. It'll all depend on (a) what route you think will work best and (b) your long-term career goals.

2. If it's sync opportunities, you need to get this in front of as many music supervisors as possible. 

3. What about remixing the song into different versions? Get someone to add some big beats (i.e. not real drums) and you have a completely new set of opportunities. 

This is pretty stuff that deserves to be heard. I'll give it a share on my social networks.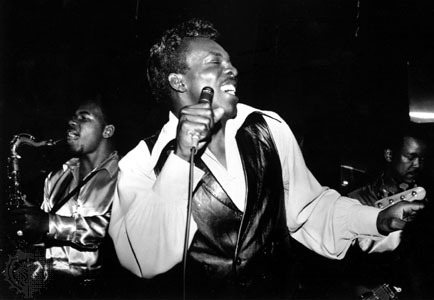 A beautiful song. Fantastic production and an amazing voice from this teenage artist! The video perfectly matches the song. Job very well done! I have added the track to my New Discoveries from Up and Coming Artists playlist on Spotify! Thanks for sharing and I will spread the word!
Hi Lydia - really great piece.  I really like the song, production, video, your imaging, voice etc.  For me, this, for what are my key genres is a little outside my scope - so I'm not sure if it's right for our blog, but I'm definitely going to listen to your others songs like "Rock Bottom" etc that you have released.  Nice work!
First and foremost thank you for reaching out and submitting. 

To start the mix on the record sounds like a rough studio demo not a finished and polished mix/master. The backing track sounds more like a skeleton idea and the mix on the instruments sounds quite rough. I'm actually quite surprised the mix isn't stronger with the producer that was a part of this in your credits. The drums stick out way too much in the mix when your vocals are what should be shining. With this said I think there is some solid musicianship shown in the track. I really like your voice, but the song itself lacks a great melody and anything that really captures my ear. I feel like you need a stronger production to bring your idea to life. The right producer will craft the record so that it sounds amazing and fits you perfectly. Tons of potential as far as your artistry goes though. I feel like the visual is very basic and done before. I've seen a million "pretty girls at the beach" visuals so I am looking for a visual that stands out more. I do think you're quite talented though. I hope this helps thank you!

Very nice. Peaceful. Love the images in the video. 

Solid production and performance. You've got a good band behind you. 

I have little to add from the last submission except:

1. If your goal is signing a record deal, you'll need to establish that you've done a lot of the hard work: Gig attendance numbers, social media engagement, features on blogs, that sort of thing. Once you've proven that you're coming with a fanbase, they'll start to pay attention.

2. Make sure that your material is on ALL streaming platforms. You gotta be wherever potential fans are. 

I'll share this one again with everyone on my social networks.

Very nice. I can see why you chose the producer you did. Very Fiona and maybe a touch of Carole King, too. Pretty video, too. Nothing from me on songwriting, performance, or production.

What are your plans going forward? Here are some questions:

1. This kind of music spreads well through social media (but I have a feeling you know that). Make sure that you (a) carefully plan and coordinate your social media profile and (b) interact directly with your new fans as much as possible.

2. A song like this lends itself well to sync placements. Make sure you get your stuff in front of music supervisors.

3. Do you play live? The more you have strangers give you feedback in real time, the better you'll get.

Let me share this through my social networks. That should be good for about 100.000 people.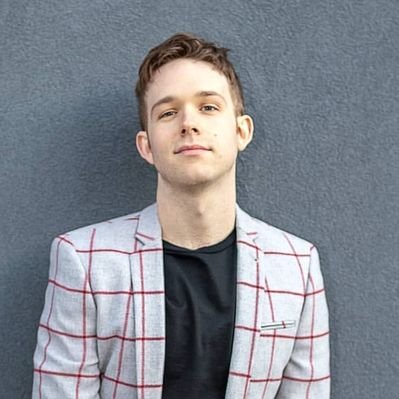 You are clearly very talented, and it's really impressive to see someone be able to perform and carry themselves like this in a video at what must be such a young age. Well done! I'd say the only thing is the piano became a bit monotonous, but I liked everything else here!
Love the opening piano riff on this that is repeated throughout the song, and there's much charm to the vocals and harmonies.  I don't quite resonate with the lyrics or the arrangement as much as I'd like to, but there's enough that draws me in that I want to hear more and went looking for more.  Great job on the Spotify bio, and paying attention to the streaming space and getting your fans to connect with you there, could be a great assist.  Hope you are doing what you love and if you are, keep doing it!!  Will look forward to hearing more of your music and of you as an artist to come. Thanks for your submission, good luck with your music!