Title

Velella Valhalla

Bio

Velella Valhalla formed in Baltimore, Maryland in 2014. It started when Sami, Tim, and Pippi played music together years after an old band, Border State, split up. The three started working on alternative rock, post punk, 90s-style tunes in a warehouse rehearsal space in West Baltimore. Bethany, who previously founded the successful power-pop/melodic rock band Odd Girl Out, joined up. From the very first time the four of them ran through a song, they knew it was something special. Sami brought in Vinnie, a multi-instrumentalist, whom she had met at work. Vinnie previously played in the metal bands Atlas Rising and Forgotten Truth. With Vinnie adding his ariose bass lines to the mix, Velella Valhalla was complete.

The band played shows around Baltimore and DC. Drawing inspiration from the musicians with whom they shared stages, VV began to channel the energy into their own brand of dreamy alt-rock-pop-punk. The band immediately adopted a DIY mentality for demo recordings and began tracking and mixing songs in practice spaces and basements. Encouraged by the reception of live shows and the demo recordings, the band decided to bring their tunes to a proper studio. The DIY mentality remains still remains important to the band. Fans have been drawn to VV's one-of-a kind bleached t-shirts and velella plushies. (Tim maintains that crocheting small jellyfishes is punk AF)

In 2018, VV brought their 10 debut songs to Lady of Noise studios to record their first album. While working on the album, Sami made the decision to leave the band. Sami's guitar appears on all tracks of the album. As a four piece, Velella Valhalla has continued to gain momentum while playing shows, writing new material, and working on new demos.

Velella Valhalla brings more energy than ever to live performances. VV has played with local, national, and international acts at places like Ottobar, Sidebar, Joe Squared, and other Baltimore venues. VV consistently impacts their audiences, thanks in large part to Pippi's powerful vocals and sparkling stage presence. Velella Valhalla has been well received by fans of alternative rock, punk, and pop punk. VV strives to deliver hard-hitting and dynamic songs that are accessible but possess enough depth to reward repeated listening. Look for VV delivering their brand of dreamy alt-rock-pop-punk at festivals and shows in Baltimore and DC!

Website
---
Recent Submissions
With their newest offering track, the band combines crunchy guitar riffs with an energized punk-rock tune. Sonically intriguing with a soft intro the song comes across with plenty of unexpected twists. The mix of the catchy rhythm and uniquely rare voice makes the perfect balance between melody and grit.

I was pleasantly surprised to hear a unique vocal which embeds quick rhythm transitions and reaches higher tones with a powerful voice. A powerful flow of energy where the singer got an opportunity to express her persona in every single different way she can, without holding anything back.

The track is pumping, picks up steam and the vocal expression follows it effortlessly. I would like to hear more from this artist in the future!

Thanks for sharing your music with me!
Does have a very 90s indie feel to it. I'd compare it to bands like Mary's Danish and Veruca Salt, if people are still into them. I think they may still get radio play, so probably. It's a catchy tune that lyrically goes well with the Riot Grrrl movement, that would be a possible way to promote by genre.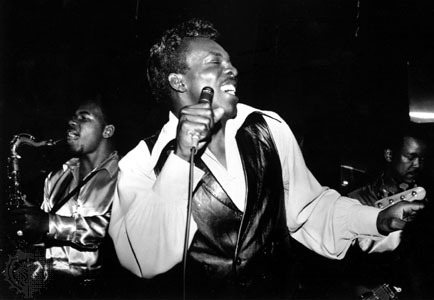 Solid vocals and a definite post-punk vibe. I like the tempo changes and the driving guitar work! Good stuff and thanks for sharing. Is it on Spotify?
Hi Velella - Thanks for the submission.  Listened 2x actually.  I think it's a really good song / recording but genre wise it just really isn't the lane i'm working it. I do have some advice though.  Especially when it comes to rock music (be it, indie rock, punk, or power pop rock, etc) there's one thing I was missing here which might be worth looking at - which is what I call the "2nd melody" or in other words - the "riff" ... there's a whole article 3000 words etc that might be worth checking out here on my blog.  https://www.benjamingroff.com/blog/2nd-melodies-aka-the-riff Basically, i haven't heard your other songs yet but having another 2nd hook to grab on to might really help elevate the songs.  Hope that's helpful and good luck with the project.