Nathan Engel
Title

Miles on End

Bio

From the high plains of Kansas, Miles on End is a groove rock band which has carved an audible canyon through the thick sod with interwoven guitar melodies and funky rhythms.

Website
---
Recent Submissions
Observations!

1. This is a cool track & has a nice vibe. The vocals are mixed really well. I can't quite tell what sound you're trying to capture, there's some 60s throwback instrumentation and some 80s style vocals (REM?)

2. I think that there's something in the mix/mastering process that might need some refining - the pieces are there, but there's a slight muddiness that I believe can be corrected fairly easily. It's also possible that it could be the quality of the file.

3. I don't really understand the political message here - it gets a little lost as it exists in the vacuum of this track - perhaps the other songs you guys have help to tell a story. When you have overtly political messaging in songs, it does limit the market a bit - and also make film & tv placements a little trickier. 

4. The jam section at ~3:30 got my attention in a great way. I'd encourage you guys to consider making 30 and 60 second instrumental cutdowns of these tracks. It would help to keep those handy if you're approached for any sync or ad opportunities. 

5. In terms of exposure & getting out there, I think that keeping at it in terms of local shows and/or regional tours is a good look - but also look for similar artists out there on social media and you could perhaps find opportunities to collaborate or maybe do a Split with a band that has a sound which is complimentary.

6. I think that there's a bit of repetition here that works with the overall aesthetic of the song, but when you head back into the studio I would consider adding in some dynamic sections with changes and drops - and always consider adding builds where you can. 

7. I really dig the vocalist. Would love to hear him in a tiny bit more out front over some of the noisier parts.

8. Strong work! Needs a little overall polish and tightening but I think it's a cool vibe with great energy.
Strong sense of groove between all the instrumentation. Everyone playing for the song. Really smart inter-play between guitars and bass. The vocals are original too, and I dig the backups; there's some punk/post-punk energy here. Highly melodic rock and roll. And it has the feel of an artistic band that would appeal to fans of everything from Radiohead to stoner rock. Well done!
Holy crap!
Not sure what I was expecting, but it was not this. So first of all Miles On End, Thank You for surprising the stuff outta me. Rather than comparing this to other bands with female singers, because I can't think of ONE anyways, I'm going to go ahead and guess that they listen to a lot of Tool, as well as a bevy of 60s-70s rock n roll. Don't get me wrong, I am not a Tool fan in the least. They bore me to death, that doesn't mean I am not aware of how talented they are. This song did ANYTHING but that.
 The opening baseline gets your foot tapping immediately. If it wasn't accompanied by these guitarists and drummer, it could've not met it's potential. (As I've seen too often) 
I dunno how to explain it other than- you can tell they're having a blast, and that is so very important to me in rock n roll. In fact, it's the entirety of reasoning behind my enjoyment of it.
The vocalist is incredible. The melody is perfect, the hook (song title) never gets old somehow, again because she loves what she's doing. 
Don't get me wrong, this band doesn't sound like Tool, it mainly comes out in the bass that drives the whole song. Their influences are all over the place. At about 3 min in, this radical build up starts, and I'm like "Please don't disappoint. Please don't disappoint." And then BAM, off into this fast, sexy, hellfire of a jam, with the driving bass, and jazzier/dancier Mitch Mitchell back beat, all behind this Knoffler-esque (Dire Straights) or should I say Knoffler on crack coccaine guitar shred, while hitting all the perfect notes with the vocals+backup vox all the way out! 
Thank You Miles on End! May I have another! 
The introduction to "White Walls" expands nicely, with a bustling bass quickly accompanied by scraggly and melodic guitar lines. The confident vocal emergence @ 30-second mark plays cohesively, as "on America," bit at 00:43 -- followed by gliding guitars -- shows enjoyable momentum. I'm loving the jam-friendly sections 01:05 onward -- the expanding guitar and active rhythm section play invitingly, especially as the murky jam-friendly section really shines around 01:30 especially. 03:20 section again succeeds in this regard, with some great guitar work fit for summer, festival-friendly evenings. Dickey Betts guitar influence? Either way, very enjoyable material here. Thanks for sending this gem! Since you mentioned seeking to promote this, feel free to send me an email at mike@obscuresound.com -- I can provide my PR servicing's rates and success stories upon request, and would love to work with you on getting this release out there. Thanks again for submitting. -Mike
Fantastic bridge with epic guitar noodling. This is where Miles On End shines.
In my opinion, it takes a little long to get there though. Good song.
This is a superb mix! I loved being able to hear the bass so clearly instead of the usual mixes that aren't balanced as well. Nice work. This tune has a feel of a combined jam band with a pop-punk feel. Reminded me a little of the Get Up Kids with a Phish vibe. Really well done.

I recommend you going hard after college stations, particularly in your region and getting booked to play in those areas. There's an ambient feel to your song that hits the wave of music fans who love music festivals. Make that you're aim. I've recommended a few stations here that would be good fit for you too. Keep up the great work!
The horn section reminds me a lot of Calexico and more old style western indie rock. Good production. A nice chill vibe overall. Nice build up into a more driving section.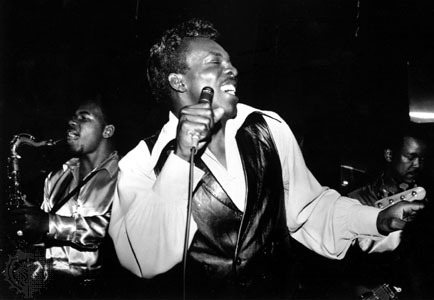 I really like the vibe on this one. From the chilled intro to the driving guitar solo and solid vocals, this song feels like a throwback to the formative days of groove rock bands. Great work and thanks for sharing! Happy to spread the word.
Pleasant stuff. Nothing from me on songwriting, performance, recording, or production.

A question: Where do you see this fitting within the current music landscape? If you're hoping to reach rock radio, I'd edit out the first minute or so. Programmers are quick to judge a song and if they hear something like that, they'll move on within a nanosecond. Best leave that for the album version.

Actually, I think finding a sync license would be the best route. See if you can get this placed in a commercial or movie/TV soundtrack.

Is there money in the budget for a video? Even a lyric video would help the song possibly achieve some kind of traction on YouTube. That's REALLY important these days. And you need to have this on all the streaming platforms, too.

Back to radio for a second: Do not forget campus stations and public radio. They could become your friends.

Finally, develop a social media strategy. Make sure that you treat your new fans on Facebook, Twitter, and Instagram like the gods they are.

Cool song and cover art which matches the vibe of the music. The vocals and overall mix sound a bit raw at times but overall I think the production fits the style. I'm sure this translates well in a live environment so I'd recommend playing out live as much as possible and try to get onto shows / festivals with bigger acts in your region to start building a buzz. Consider giving away your album for a free pay-what-you-want download on Bandcamp to collect email addresses from fans instead of charging for the music. You want as many people to listen and become fans as possible so this approach can work with building goodwill. It seems like you guys are a young band off to a promising start so keep at it, be professional, and make contacts within the industry and you'll hopefully have a bright future ahead. Consider making a live music video too once you have your live show where you want it. Best of luck!