Henry Alexander
---
Recent Submissions
'Crush' is a pop song with elements of rock, and has a really groovy solid band feel. The tune will catch you with a kind of Coldplay references in the production (a good thing) and you'll really like Henry's voice. It is authentic and there is a lot of emotion in the delivery, especially for a 19-year-old songwriter. Everyone can relate with having a crush at some stage in their lives, so this tune with have wide appeal and I can hear it on easy listening right through to a movie sounds track.

Thanks for your submission! Have you made sure you share on Submithub too as I feel you will get a good pick up, especially if it is unreleased! :) I enjoyed it thanks and will share :)
Great sound and arrangement. Enjoyed the storyline and the visuals were on point. I loved the way they played surrogate for the frets of the guitar. Well done.
Hi Henry! Overall, I felt the song was good though a bit repetitive. There was definitely potential for the song to be a bit more punchier, since I felt in some places it dragged. 
Good attention grabbing song. The emotion pours out in the vocals. 
The video is well made as well. Top notch stuff, especially for a newer artist. 
Great track.  Make sure you are building your Tik Tok profile.  Don't just assume it is for young girls making dancing videos. 
Great song structure and production - I wasn't blown away by the opening few seconds but was immediately converted by the chorus, which is fantastic. I feel like over here in the UK it could find a home on radio stations like XS Manchester and Cumbernauld FM, and if you've got any links to a local BBC station then it'd definitely be with uploading to BBC Introducing. I'd also gladly give it a feature on my weekly Fresh Finds playlist on Spotify - make sure you submit it via my Music Gateway link here:

http://musicgateway.com/external/riGOeut5?4I0om=iG88b0sk

Thanks!

Charlie 
First off thank you for reaching out and submitting Henry. Starting out the mix on the record sounds like a rough studio demo. There could definitely be more dynamics overall and more depth in the mix. Some elements stick out in areas where they should be more in the background. With that said I am able to hear each element of the track and there is some solid musicianship shown. I also like how the record was arranged you made sure there were enough changes to keep the listener interested. As far as the song itself things start off pretty shaky with the vox sounding pitchy and the track being kind of quirky and weird, but things seem to come together when you get past the first 8 bars when the track/record picks up. The 2nd verse comes together a bit better in the first 8 this time. I think the record is pretty good. Nothing I'm blown away by and not sure where it fits musically in the market right now. I hope my feedback helps again thank you for submitting Henry. 
Hi Henry - thanks for the submission. I have an idea for your video.  I think it's good for sure - but have you ever thought about putting lyric typography overlays over this.  Doesn't have to be the whole thing but maybe some shots.  On the other hand sometimes there are 3 layers happening already so there might already a lot of visual context.  Strong song though for sure and production.  Not sure if it's quite right for me at the end of the day.  If you're looking for some additional help in promoting this and some ideas...feel free to pick up a new book (185 pages) - coming out next month I'm just wrapping up.  You can get it now for free as i'm just giving it away for now and a little bonus here if you are reading the feedback: https://www.benjamingroff.com/get-the-book.  Lots of information that I've put together that might be helpful vs the limited space i can write here  Really good song but not sure if it's quite quite right for the activities i'm working on.
Don't drum and drive! 😜

Love the anthemic chorus and the spoken word in the post-chorus. Vocal feels a bit too out front, on YouTube anyway. It's hard to trust their encoding.

Chorus strings are a little cheesy, disco-y for the rest of the energy IMHO.

Other than that, the production is solid with the exception of too much compression in mastering for my taste. But I'm a picky sonofabitch.

Solid song, great performance! It's not a perfect fit for my Depeche Mode loving following, but I'll share it anyway.

Thanks for sharing it with me!

Brian.
More solid stuff. I'll definitely spread this around through my networks. That's good for at least 100,000 people.
Good song! Strong riffs and a bluesy spirit. From a radio perspective here in the UK, I'd recommend sending it to Gary Crowley at BBC Radio London, Alex Baker at Kerrang, John Kennedy at Radio X, and Baylen Leonard on Country Hits. I'd also recommend signing to a UK sync agency like Music Gateway and Sentric, to give the track some well deserved sync opportunities.  
I love what you did with the music video—it's gritty and simple, but I can tell you really did a lot with a little here and it works to keep it compelling. That goes for the song as well—it has this really raw feel that I like, and the whole thing ties together wonderfully! Would love to work more on promoting it together, please feel free to reach out: angela@muddypawpr.com
Solid production, lyrics and vocals. Love the video!! Retro vintage vibe. Very unique. Love the gritty, garage rock vibe. Like but don't love the melody. Would love to hear more from this artist. Like a lot!
Hey Henry Alexander. Really good song, video, production, recording etc.  As far as promoting the song and overall thoughts - I'm not sure if the song fits in my channels and for signings - I'm usually looking for music a little more on the indie pop side.  I do have a suggestion though - especially when it comes to rock music.  Not sure about your other songs but i could hear this song "popping" more with a 2nd melody i.e. a signature riff.  The best artists of all time usually have signature riffs - copyrightable and actually defines the song even outside of the vocalist even singing - so maybe some food for thoughts.  One thing I also would think about is (believe it or not) start a presence on TikTok.  The 2nd biggest demo there is 35-45 and it's not just for tween / hip hop etc.  With no "stage" to play on - TikTok could be a surprise place to get some traction.  Beyond that - just making sure you're submitting to Spotify on the artist deck and also finding UGC playlists, YouTube channels etc.  The best thing you can do for marketing is just to have a hit song.  I think this one is really really good - feel you're on the right path for sure but there's perhaps another level to go in S T A N D I N G  O U T amongst the 200,000 (not an exaggeration) new releases per week.  More insights too at my website at Benjamin Groff dot com if you want to check out : ) 
Great tune (love the video too), Im going to have a dive through your other tracks though as while the sound and feel of this one is great for sync, I'd be looking for something that has more useful lyrics. That is to say ones which align more closely with the more common brand messages which come up on ads, things like "home", being there for someone, etc etc. The empathy route is really good but maybe doesn't come up quite so much

Definitely got sync potential in that sound for sure.
Keep me posted,
Thanks
Marcus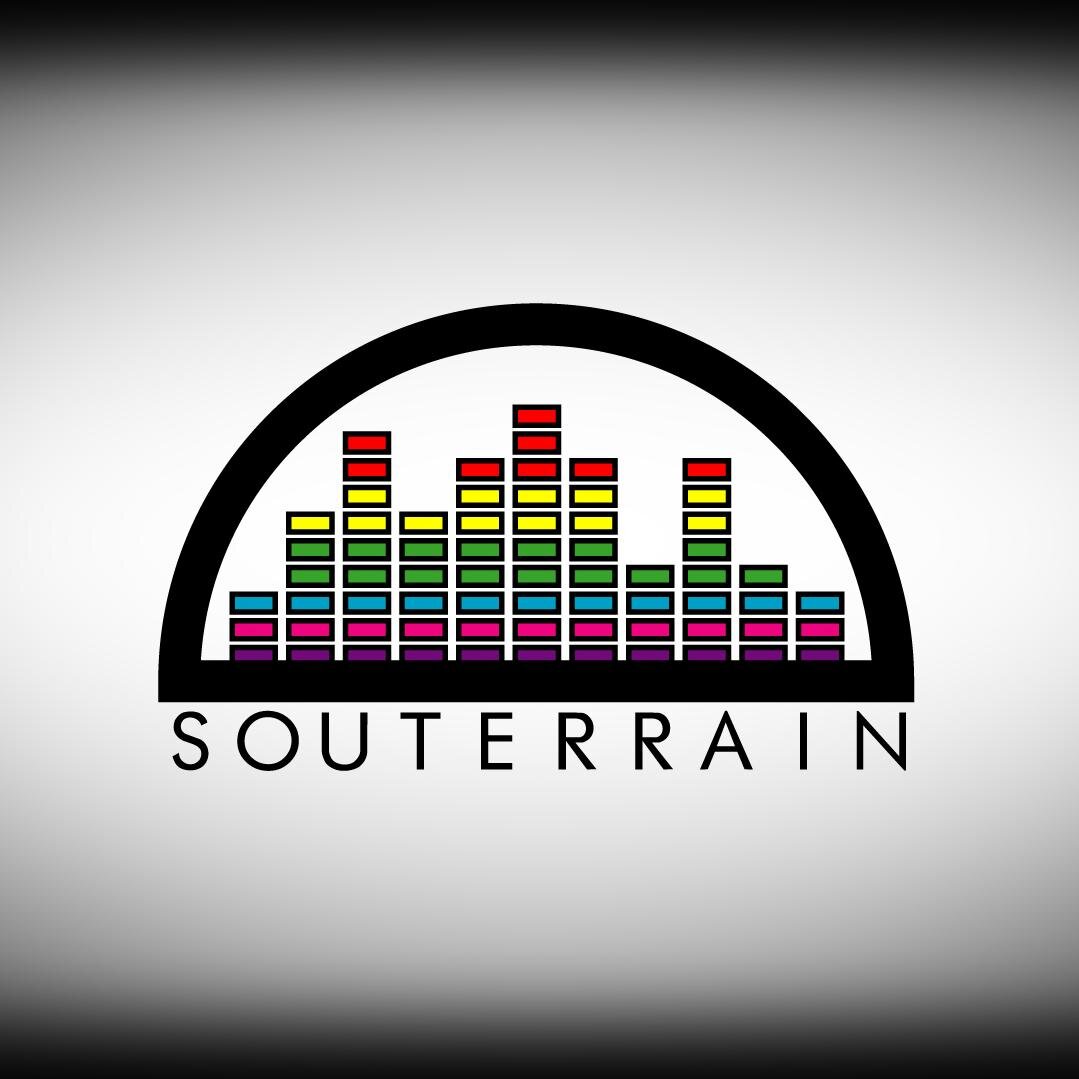 Thanks Henry for sending over this tune. Some poignant words and a great sentiment behind it. Theres a lot more empathy and emotional intelligence society could show, its a real gap in our general consciousness. Overall I think the tune was decent, its well put together, punchy and to the point which is good. I like the setting you had for the video, noir, gritty but also somewhat playful in your presentation to the viewer. I really like the guitar in this and the slight fuzz as well. Nice work. 
In regards to promo stuff, I know that bandcamp is a great place for this type of tune and i'm pretty sure they are having certain weekends where there are no fees for people buying or downloading tunes so that could be a great way to entice people over to your profile. If you havent got on that platform already, do so and also make yourself as available as possible on others such as lastfm, deezer, other streaming services and xbox live. People are always looking for something to listen to and they will search for it the strangest of places.
Right now, I think we all need some positive creation so I wonder if theres anyway that you could play around with this track and others you've created and maybe do a behind the scenes stream or live gig from your home / park or something that gives people a look into how you pulled this together? Music fans do like to try and understand how a musician put things together as all they see is the finished, polished article. How can you reach out to your listeners and show them more? 
You may already know this but there is a platform called submithub that may be a great place to start to get this track out to music blogs. I'm sure you can do this for free if not a very small amount of money but that would give you an idea of how far it can reach. At the same time, do some research on radio play as well, you could possibly get this played in various other countries if planned right. Head over to the tunein app or a similar platform and just look for interesting radio stations, community and online stations that fit your sound. Then research their submission process, which will likely be through their website and sending an mp3 or a link. These avenues are rarely visited by artists so being proactive like this will get some momentum swinging your way. Although you dont want to be spending too much time on admin, there are so many resources out there that can support you in your promo journey, it just takes time to sift through them all. I would recommend following my friend George Holliday as he has just had some success with a couple of tunes and he has documented quite a bit of his journey and there may be snippets in there that you can replicate or spark your own idea. 
Keep creating Henry, we need this right now. Keep up the good work and best of luck with those avenues. 
The press release feels like it says the same thing three different ways. I'm not even sure what the opening line means. Rock has huge shoes to fill, but you guys don't think so, so you said it... why? I mean, I get the attitude, but it doesn't compute. Fwiw.

Looks like you guys are having fun in the video! I'm a synthpop guy, so this isn't really in my wheelhouse, but I can appreciate the rock/blues thing. The air keyboard was especially cool.

Production is solid and the vocal has the right balance of style and substance. A solid track!

Wow, it's over already! I was expecting another minute at least.

This isn't really worth sharing with my Depeche Mode loving following, but I wish you the best with it! Thanks for sharing it with me.

Brian.

A couple suggestions for future Fluence submissions:

1. Include the lyrics so we can follow along (I understood them just fine, but wasn't always focused on them)

2. Include a short, catchy description of the song or act that's easy to copy/paste for social media sharing. That way we don't have to strain our brain coming up with something clever, and you get to choose how you're presented to the world.
Love your all's style in the video, that draws me in to listen, there's star quality being developed there, by everyone in the band. Makes me want to learn more about you.  This track gets a bit repetitive to me, I went searching for other tracks on Spot to listen to --  nice job posting the Retro playlist on your profile, and I love seeing your track just ahead of Devo, INXS, Billy Joel.  Your music sounded vaguely familiar (Song That Rang On), so I went back to fluence history, and found my notes on your other submission.  I am definitely a future fan! I don't quite have a place for your music yet in my playlists -- but I'd love to hear more, especially a ballad/blues tune at some point.  Great music being developed here!  Hope that's helpful, thanks for your submission, good luck with your music. 
This is more good stuff. Effective video, too. Have you approached any labels yet? There's no reason they shouldn't be looking at your stuff. 

I'm going to pass this along to a few folks I know. Keep in touch.

Cool video and unique sound. Not something I would usually listen to but I appreciate the talent and originality here. The video has a very solid amount of views on youtube within a couple of weeks so you must be doing something right to promote it though I would try to encourage higher engagement considering there are a lot of views but only a few comments. 

I would suggest including links to your social media in your Fluence submission so people can find out more about you. Also, be sure to get on Tik Tok and Triller as so many labels and talent scouts are looking there for new artists. 

If you're not already, be sure to use all of the available and FREE artist tools across the DSPs like Spotify for Artists, Apple Music for Artists, Amazon Music for Artists and Bandcamp's artist platform as these will provide great insight into your fanbase, how your music is performing and allow you to optimize your profiles and pitch for inclusion on playlists in certain instances. If you're looking for more promotion and building a fanbase you should consider hiring a publicist or a marketing firm that you feel you can trust and is a fan of your music to help with the release of your next single and/or album to help you get visibility on blogs, playlisting, etc. If you're not already on a label, consider trying to get signed to one as they can help you with the promo and playlist pitching. Obviously touring isn't possible right now but when you can play shows again, def get out there as rock music is best experienced live. I'd encourage you to experiment with virtual shows and building your online following in the meantime. 

Best of luck!
Hey Henry...
Thanks so much for your submission..

OK...OK...
Who are you? And why have I never heard of you before?

Everything about this is straight up FIRE!

Love your video...Love that you look at the camera and are making a piercing connection to your audience. (Gave me chills...)
The beat is infectious...Your vox on point and super catchy without sounding pop. Reminds me of early 90s Brit pop...which is some of my favorite music. But also, heavy Stones/Beatles influence....Really great stuff.

My favorite part is when everything drops and you say "you wanna be careful that way" SOOOO GOOD!

I need this MP3....Like NOW. I want to play it and share with other DJs...Please send.

Absolutely FLOORED. Thank you!

ps. you're not wearing shoes and talking 'bout "in my shoes" lol
ps. where are you based out of?
I really like this! It reminds me somehow of Rooney in the style, but I really like the song itself and how creative, simple, and sort of weird the video is I also really like the theme behind the lyrics. I would love to work together on promoting this, please feel free to reach out: angela@muddypawpr.com
This is cool. I dig the vintage sound. It is like a cross between Duran Duran and the Talking Heads. The vocals are tight and the groove is infectious. The only thing I would suggest is to keep the chorus a bit more melodic. I like the choppy style you are going for, but it lacks an acceleration that I kept waiting for to really make it pop off. Keep creating and keep experimenting and please feel free to send me the next tune you come up with. I definitely hear talent and I hope you are just getting warmed up. Best of luck and hope to hear more soon. Thank you for sharing your art with me. Cheers. 
First off thank you for submitting. To start off the mix sounds good. Nice dynamics in the music/vocals and the musicianship is really solid. The band is really tight and I like the energy of the backing track overall. Vocally the performance is solid and I definitely hear a throwback kind of 90's vibe here. The visual was ummm interesting, but the lead looks like a deer in headlights. With this type of energy I would expect to see more Freddie Mercury than a stand still performance. The keyboardist stole the show with his theatrics and that should never be the case. The lead has to stand out, especially in a visual. I listened to the song back with no visual and I pictured a different energy than I got from the video the first time. I think the music is really cool though and you guys have something here. Work on the visuals and the personality of the band overall. I hope this helps!
This is really good! If you send a high-quality MP3 to alan@alancross.ca, I'll see if I can get you some feature radio play here in Canada. (Is it just me or is there some INSX swagger here?)
Hi Henry,
Thanks so much for your submission.

This rocks. In every way. The track is bumping, the art-direction is on point...and I have a feeling that hearing this song live would knock my (and everyone's else inside the room) socks off.

Great job!

Definitely sharing and would love an MP3 if you could please forward.

Thanks!
I like the song, it has lots of influences which hark back to the noughties, with lots of synths and a catchy chorus. Some great indie pop hooks in the mix! In terms of the video and the best channels for exposure in the UK, I'd recommend approaching a student video channel like SubTV and the BoxPlus network as well. In terms of online coverage, I'd target people like Little Indie Blogs and the Line of Best Fit.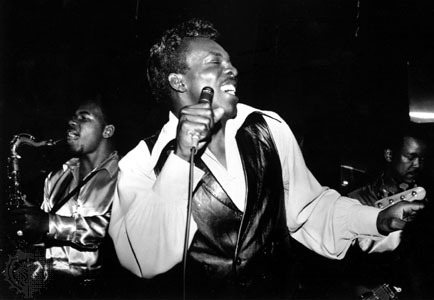 A rockin' track with great vocals and a cool video. I love the beat and the driving guitars. Nice work on this track. i will add to my discovery playlist. Thanks for sharing.
HI Henry Alexander - thanks for the submission.  Overall i liked this - but I just couldn't find a place where it put me "over the top" in regards to say my roster or a write up.  I do have a suggestion to look at.  I think your chorus - might actually be an A+ pre chorus.  Like if you could build a chorus to launch when that section ends and go to another level - it might be interesting to look at. One of my favorite examples of this is like - Duran Duran "The Reflex"  -  If you take a listen and pause the music right after the pre chorus - "whyyyy ayyy ayyy don't you use it" - Duran Duran could have called that the chorus - but they didn't.  Instead we got a massive anthem on top of that.  Just an idea.  But overall really strong song and sounds like you guys are on the right track.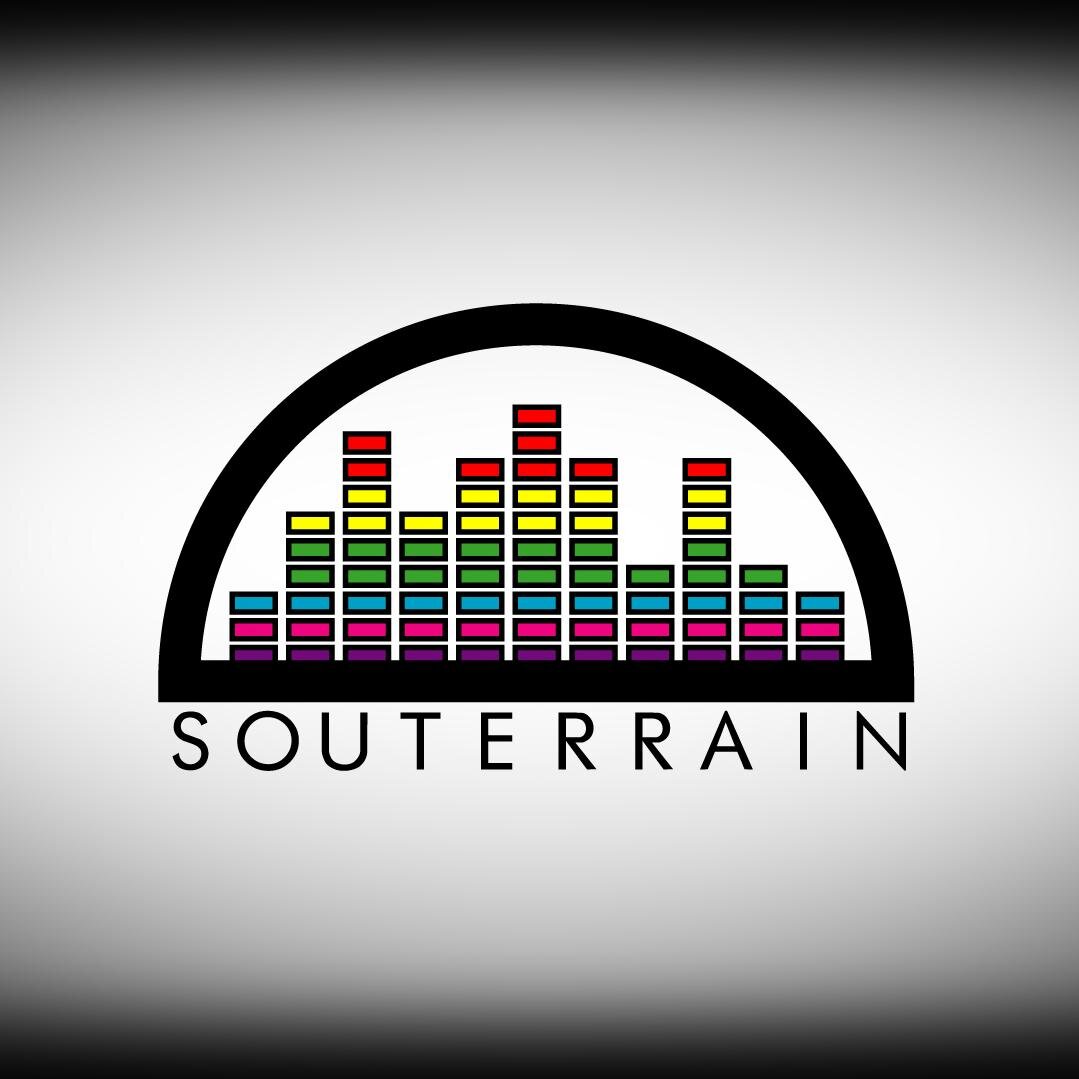 Hey Henry, thanks so much for sharing. Well isnt this a treat. I think this throwback approach is super cool and the whole vibe of it is fun which is perfect for the situation we are all in right now. Honestly, i think the track on its own is ok, it doesnt blow me away immediately so could be more of a grower. There is enough here to keep me going as a listener alone but I dont think there is too much that takes it to the next level to stand out amongst peers. However, as a full package of visual and audio, i think its brilliantly entertaining. There is lots going on that you cant just absorb on the first go around so it has a repeat factor. The handlebar tash on its own is amazing and my eyes get drawn to the guiratist everytime he is in shot. Then there is the stuff going on in the background as well that you have to be aware of, its the gift that keeps on giving. i could go on but as a complete package, thoroughly enjoyable.
In regards to promo activity, the tactics used a few months ago may now be different. How can you be more innovative and reach more people at home? The tried and trusted blog and radio avenue still ring true today so have a look at how many blogs you can appear on across the world. Submithub is a good platform to start with however have heard mixed reviews so you may have to spend some time researching which blogs appeal to you and match your brand and then understand their submission process. BBC introducing, pigeons and planes, earmilk, goldflake paint, stereofox etc are big hitters but there are loads out there. The same goes with online and local radio stations, there are plenty out there looking for new music. If you match stations on the tunein app to your genre, you can then proactively submit your track that way. Although small, it builds momentum which is the key. A lot of creatives tend to give up early when they dont see immediate return on the investment of time and resources, however aim to big too early. Small wins keep the show on the road. You define what 'win' means to you but maybe every blog feature of new radio station play is defined as a milestone. Right now, its a bit strange, the default is for artists to perform at home and gain viewers on social media, what opportunities have you looked at here? Its always good to see what similar artists in your bracket are doing. This time is also good to create and research. Check out paradigm booking agents (and others you find) to see which types of acts they are signing up. It would also be interesting to know what they are planning to do without live shows for the imminent future. Maybe they are super planning ahead to festivals and venues next year, if thats the case, things will be gettiing booked up quick so you may want to have a longer term plan which caters for 14-18 months ahead. With those new artists booking agents have just picked up, there could also be an opportunity to collaborate with them now before they get onto the next level. Although not in the same genre, people you can take a look at would be Latir, Miller Blue, Press to Meco, Danny George, Ayelle and see where they are getting value. What playlists do they appear on, what blogs do they appear on (now and in the past), who have they worked with (business and musically)? 
Thats quite a bit on your list there so that should keep you going for a while! Hope you guys are all safe and keeping well, now is the opportunity to survive and then thrive. be innovative, think outside the box, get super creative and we'll all change the world. Enjoy! C
Cool 80s style video! I'm reminded of INXS, in both the look and sound.

Starting with silence like that could be problematic, but I'm over it once the track kicks in.

Tell your keyboardist he's doing it wrong. 😜

Wow, what a short song! I guess it works.

I really have nothing critical to say about the song, mixing, video, or performance. Great work!

I'd be happy to share it on Twitter, which I will right now...

Brian.
Great optics and thanks for the honesty in your lyrics and in your description notes, they help cut through the noise.  Inspiring modern rock energy in the tradition of great rock and punk energy of the past like that rock band of all time The Rolling Stones, its got that same kind of energy.  I like it, find myself turning it up, and the video draws me in, there's lots of charisma in it that I think helps the track.  But the track itself is a bit short, I don't get to feel the feelings of the track long enough to latch onto it.  I'm not sure I can find a place for it on playlists, ie, not sure where it would fit in with other tracks we tend to feature.  But that shouldn't be any kind of discouragement.  I'm on Spot and you've got 11 Artist Profile followers, I'd suggest working hard to send fans there and to other online platforms to listen and follow you all.  Hope that's helpful, thanks for your submission, good luck with your music!
Catchy, slightly weird, unique and well-written song with solid production that is danceable but also has a fun nostalgic 80s / 90s vibe to it. For starters,I would suggest by cleaning up adding a bio about the project along with the short description of the track, and include links to all of your socials. and more importantly where to hear more music This is your elevator pitch in front of the right people so you want to provide as much info as possible in a clear and concise manner and make it easy for anyone to hear more if they'd like. I would also suggest putting all of your music on bandcamp, if you haven't already, perhaps as pay what you want to build a fanbase as that is the #1 site for indie music fans to discover and purchase music plus they pay artists the best rates. Also, be sure to use all of the available and FREE artist tools across the DSPs like Spotify for Artists, Apple Music for Artists, Amazon Music for Artists and Bandcamp's artist platform as these will provide great insight into your fanbase, how your music is performing and allow you to optimize your profiles and pitch for inclusion on playlists in certain instances. If you're looking for more promotion and building a fanbase you should consider hiring a publicist or a marketing firm to help with the release of your next single and/or album. Also, once you're able to get out and play shows, def take advantage as this is the type of music best experienced live. Best of luck!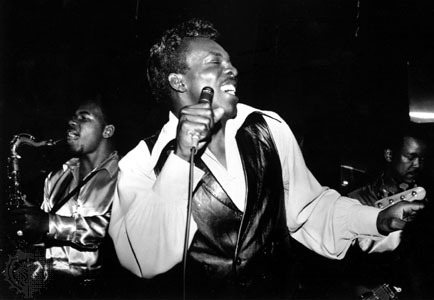 Interesting video and dynamic vocals. I like this laid back track and the retro synth vibe. Thanks for sharing. Happy to spread the word!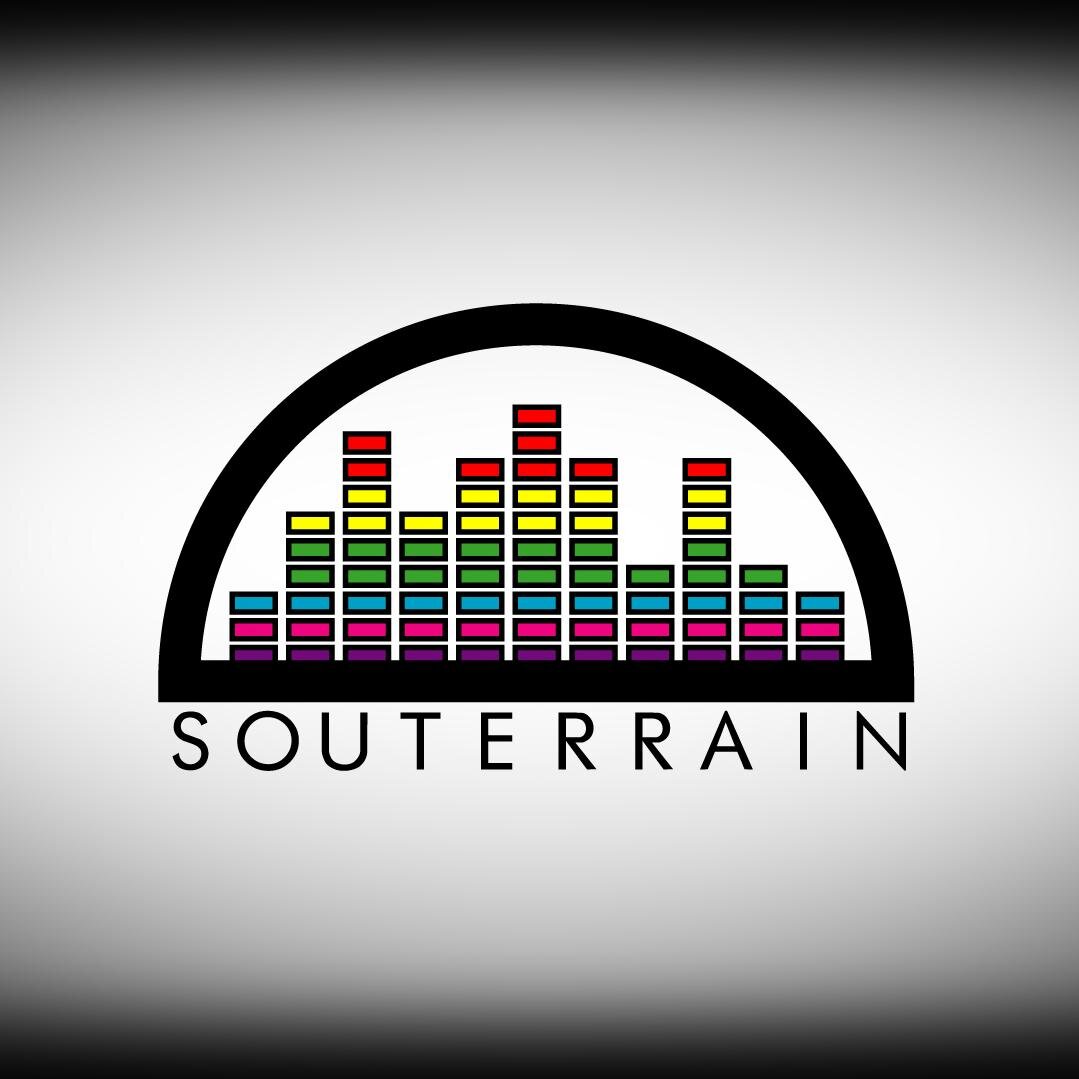 Hey Henry, thanks so much for sharing. As you're just after feedback on your work, we'll focus on the track and video. For me i thought it was a pretty decent offering, an interesting blend of pop with an 80s synth in the mix. The lyrics are not overly stretching so it can cement its way firmly in peoples memory. I did like the synth and was hoping for another go around but was introduced to the acoustic. I dont think here you needed to be too different, personally i think that synth gave the track another level. When that key change hit and we go into the synth, i got really interested, i did think 'here we go' but then it was taken away and it just went a little flat from then onwards. The video for me was ok, its impressive you went that long without blinking! The colours are cool and the intro makes me think its going to be quite a chill affair but once the drums come in, it turns into more of a lowfi indie pop track. Thats why i was so into the synth because it all fit in that short moment. You bring a sense of mystery with the band but we get to see all of you, revealed as we move through the track. Plenty to dig into here if you wanted! I assume that this is your first offering as an artist? I think theres some layers of potential here, i mean everything is fine, but you dont want to be aiming for fine. It doesnt blow me away personally but there elements in there can are nice. Thanks again for sharing, all the best! More synth next time ;-)
Staring contest — IT'S ON!

Kidding aside, this is super cool. Your voice is fantastic, and I love the style of the video. Nice use of synth and piano as well.

This may be your first video, but clearly you have experience making great music. Or else you're working with someone who does!

I don't have anything critical to say — the mix, mastering, and arrangement are great. I'm no expert in making videos but I like what I'm seeing!

A couple suggestions for future Fluence submissions:

1. Include the lyrics so we can follow along (I understood them just fine, but wasn't always focused on them)

2. Include a short, catchy description of the song or act that's easy to copy/paste for social media sharing. That way we don't have to strain our brain coming up with something clever, and you get to choose how you're presented to the world.

I'm happy to share this on Twitter as well, though I don't know how well it'll do among my Depeche Mode loving following.

Keep up the great work!

Brian.
Cool video and there's much I like about the track as well.  It rambles a bit in parts, but comes back to center at the end and has a charming alt indie pop sensibility to it for me.  I'd like to see how it is a fit on playlists and shows, and great that the video is up on youtube, but is it up on the streaming platforms anywhere?  Can't find it and that's the only way I can use it (can't add it to my Spot playlists for ex).  Would recommend including links to the streaming platforms in your descriptions once that's handled, so that we can find you and your music.  Hope that's helpful, thanks for your submission, good luck with your music!
Cool song and visuals. Well composed and really cool outro that matches the overall aesthetic. Nice work! I think you may have some difficulty with your artist name from an SEO perspective as that won't be the easiest to google or search on Spotify, etc. so just prepare for that challenge. I'd suggest including a short bio about the artist with your Fluence submission along with links to hear more music. You should also put your music on bandcamp and all streaming services if you haven't yet and be sure to submit your music to playlists via Spotify for Artists. It looks like you're in the early start of your artistic endeavor so most importantly keep creating great music and an overall image that fits your art. Best of luck!
Hey Henry - thanks for the submission.  I liked the song, video, everything here really is really good.  At this point the thing is to figure out what is going to separate you from the pack and have you stand out.  Literally there are about 100,000 releases coming out now - per week.  So, the only critique I would have is to do somethings that are more risky, sonically standing out more and visually too.  There's a pretty big post I put out on my website that might detail some more ideas.  https://www.benjamingroff.com/blog/the-5-secret-pillars-for-breakout-success Might be some insights in there.  Again, this is really really great but basically for myself on the signings and also posts at We Are: The Guard - it's a search to find the +1 of where you are at here but it certainly sounds like you are on your way!  I'll look to follow you on your channels.