Jeremy R
---
Recent Submissions
An interesting arrangement. We like it and the guitars and drums sound tight.  Felt like it could use a hook to keep the song in mind after hearing. Keep up the good work. We respect your work and the productions you have so far. At this time, we will keep this track and you as an artist in mind.

Hey JR.

Thanks for sending.

I like the song. It's not a total slam dunk for me, but i think the songwriting is interesting and cool. I like the chorus. The vibe of the track sort of feels like it lives somewhere in between Lynyrd Skynyrd and Wilco. The writing of the track and arrangement almost sound like something i could hear Soundgarden doing (albeit with a heavier arrangement). 

Your vocal has a rootsy / americana quality to it which is nice for the track.

My only complaints really are the track sometimes feels a little overly complex in some of the breaks / changes and especially in the drums where there are tons of fills. I mean i love a good drum fill, but sometime i found myself listening to all the fills and it was taking me away from the vocal.

Production wise this sounds pretty good, but it seems a tad thin in the full spectrum specifically some of the low end. Production and mixing is a labor of love and i found a cool plug in really helped me. It is called Magic A/B (I do not work for them or have any sponsorship) and it is a great plug in to load in various reference tracks so you can easily compare your track to references you really dig or want your sound to be. Not saying your track sounds bad in anyway, but I think that could be something worth a try in order to get the track a little more balanced.

I don't think this is a fit for my sync clients, but thanks for sending and keep on keeping on man!


Really enjoyed listening to your track. Would enjoy reviewing the lyrics. Vocals are strong and out front. Really like this... Email office@bigfussrecords.com with full project if ready. 
A soft and pleasant to listen to acoustic Americana song. A tint of sadness permeates the acoustic guitar and vocals, together with the lyrics about the uncertainty of possible future paths it evokes emotions of self-reflection, of what is done and whats to come. 

Other than a few mastering oddities the song is competently made, but the added musical complexity at the end could have been introduced sooner. The catchy refrain instantly caught my attention bringing out the best of the song. Overall, good rhythm with strong and steady beat. I would like to hear more from this artist in the future!

Thanks for sharing your music with me!
Cool tune, with an important and uplifting message to move on from toxic people and relationships. 
The lyrics are very concise, where you imply a lot with just a few words (like "molehill mountain" to describe one of the  faults of this toxic person). 
And it's interesting how the mood changes slowly from rueful to hopeful (following the lead of the lyrics that also change from being stuck in a rut to breaking free from the relationship).
The mid-tempo Americana style is a good format to convey these perceptive sentiments because there's space for the words to be heard amid the music. 
The clean and clear up-close guitar lines are very enjoyable, with the deeper bass line and measured drum beat creating a ruminative vibe.
I'm also digging the heartfelt, plaintive vocals that carry a bit of twang at the ends of phrases.
All-in-all, a good job!

Thanks for sending JR.

I like this track. A real rootsy feel to it. Like the lyrics too. They are interesting and unique. The video is fun as well. Really paints a picture. I feel like this is a track i could listen to with the windows open cruising the country or at a backyard BBQ. Sort of reminds me of bands like Widespread Panic or Government Mule.

If i had any critique some of the playing gets a little "loose" in spots, but i don't quite mind it as it gives it a more human feel and it is living in a genre that isn't necessarily about being perfect, but rather about being real.

Only other comment is I would have loved to have heard a C section or bridge or some sort of breakdown... A sort of group vocal stomp handclap section maybe would have been powerful, but otherwise it is a nice track and i appreciate you sending it along.

Keep on keepin on!
Hey JRB! Really cool track - Your lyrics are so poetic and powerful. Your words could just be published as-is, but then you add the musical layer, which adds even more emotional poignancy.
Your vocals are really heartfelt and the instrumental set-up is a solid support for the lyrics and vocals. It doesn't overwhelm them, but bolsters the urgency of the message.
And it's sweet to see you and your bandmates performing in the studio setting. You show how it all comes together with passion and precision.; nothing fancy of gimicky - just your natural selves delivering a compelling song. Well done!
Hey JRTheBand - thanks for the submission.  Solid looking video, pro recording and everything.  Some really nice harmonies later in the song.  I always like those videos where you can see some of the creation of the song.  Overall though - I wish i really worked in this genre.  My thing is more beat driven indie pop - just not sure where it can fit on my channels or if I could really do you justice on the song.  As far as help promoting - i actually just put up on my website a free download of my new book (which isn't out yet) called "How Do I Get A Record Deal? Sign Yourself!" It's about 185 pages and a good chunk of the book has to deal with music marketing and ins and outs and strategies i'm using (and also some mindset pieces that I never hear anyone talk about).  You can pick it up here if you like https://www.benjamingroff.com/get-the-book  Hope it's helpful!  
Lovely sound, grabs me from the start, digging that guitar melody in the background. 
Strong vocals, nice gravel to it, strong and magnetic. 
I'm struggling to find any 'hook' in the song. It's not got one thing which will get stuck in my head, other than maybe that guitar in the BG, though I'd prefer the hook to be a strong, quick chorus. 
I'd say it could be shortened, get the point across with less, find a strong Hook and keep it simple.
Overall an enjoyable song, thank you
Warmly
Nate
Thanks for sending this over... Hope your doing well with everything going on in the world with COVID. 

Song is cool. 

I would compile your catalog and reach out to some sync licensing companies, could be a good outlet for you to write for film/tv/advertising etc. 

If your really looking to build out your artist career it's a big undertaking but could lead you in some directions to help grow and build your base. 

Are you working with a producer to help develop your sound? 

It's a good idea to create something really unique and different that will resonate with the marketplace. 
This one had me from the opening bell. Great arrangement, awesome vocals. Definitely radio ready.
Nice work. And now that we're all stuck inside, you'll have all kinds of time to work on ideas.

The only note I have is I can't help but wonder what an outside producer might do with the vinyl mix. The spatial is mix is very good, but how another pair of ears might treat the vocals within the mix. You've got them mixed quite dry and far forward, which is a valid choice, of course. But what other options might there be?

Same thing with the percussion. Is there a way to fill things out a little further? What might that sound like? It would certainly make the song sound bigger, but is that what you want? Still, it would be fun to find out.

I'm guessing that because you're releasing things on such a fast clip that there's no option for music. Understandable. but YouTube is such a source of music discovery that you need to be there. A lyric video would be nice, but even a static picture with a soundtrack would be helpful. Give it some thought,.

Good luck! Keep working. Stay safe.
Sounds a lot like Train or that type of genre of rock, almost jam band vibe but more of a pop appeal. Not entirely stuff I listen to a lot but works well for what it's going for. 
quality songwriting. And awesome job staying consistent. 
good instrumentation and vocals. storytelling too.
If I had to find a point of improvement, perhaps establish a chorus more to keep it catchy.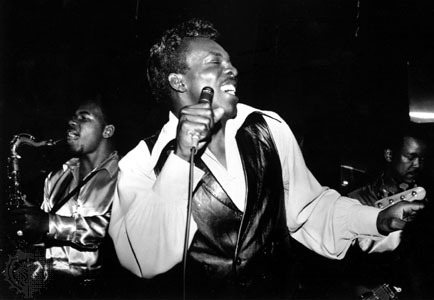 Good work on this track. I like the production and the vocals are pretty unique. Ripping guitar solo too. Thanks for sharing and happy to discover JRtheBand.
Clearly reverberating guitar twangs provide for an inviting intro, as the warming vocals emerge at about 20 seconds in. "Dawning of a brand new day," vocal passion @ 50-second mark is followed by electric guitar backing that establishes a climatic feel. "Why do you have to go away," guitar jangliness is a moment that fondly reminds me of Teenage Fanclub, and that sort of jangly power-pop sound is something I'm reminded of in general. Enjoyable stuff! "Get where you wanna go," moment approaching 02:30 is another hooky success. Overall, a melodic and well-produced rocker with an assortment of memorable melodic moments. Nice work! Since you noted needing help with promotion, feel free to email me at mike@obscuresound.com to inquire about my PR servicing. I'm happy to share details, rates, success stories, etc. Thanks for submitting! -Mike
This track is produced well with good sound quality, mix and master. Vocals are clear and defined. Words are interesting. We would be interested in listening to more music from this artist. Feel free to send to office@bigfussrecords.com . This song may fit in a TV licensing sync opportunity, but they are very competitive. Therefore we make no promises, only strive to promote and distribute further. 

Hi Jrtheband.

Like the tune. Sort of reminds me of an acoustic version of a song from the Seattle grunge scene. Almost like a tune that could be on the soundtrack from the movie "Singles". Like the production as well and the use of the harp towards the end. Nice element to being in there. Vocal is nice, a little angsty, but engaging and fitting with the song style. I also dig the lyrics. "Live My Grace" is a great line. Overall great job...

My only critical feedback would be it would have been nice to hear a bridge or a break from the A/B/ arrangement, but otherwise i think you did a nice job here.

I'll keep this track in mind if a project of mine fits the vibe.

Keep on keeping on! 

EH 
The vibe of the song is good but I feel the vocals and guitar are a little pitchy and raw. It needs a little more diversity to make it grab attention. 
Good sounds, good production on the instruments etc.  Heavily out front vocals definitely give it a singer songwriter sort of vibe, makes sense for the genre. 
Solid production, lyrics and vocals. Has a feel good beachy indie rock vibe. I like a lot but don't love. Only add songs I love. Will listen again to see if it grows on me more.
Love the opening.  Drum especially.  Great voice and love the extensions in the early lyrics.  Something special in the cadence of the vocals.  Didn't like the high pitched guitar around 1:20.  The music is almost secondary.  The vocal is everything here and I like that.  Transition is nice around 2:20.  Guitar solo is okay but nothing special or different.  The song overall is a journey.  I'd be tempted to change the guitar as I'm not sure the tone fits the feeling.  Maybe a bit of piano in there?  Just needs a little punch in the background to my ears.  Still, a great song!
Singer's got a great, soaring rock voice--love those long, strong held-out notes. The bridge/transition section is odd, in a good way. At first I was trying to picture hearing this on Alt Nation on SiriusXM, but then chordally (is that even a word?) it almost goes into a Steely Dan-ish progression. So what you've got is different, for sure. And that's a good thing.

If I had any suggestions for this song in particular, or as you write future ones, is that listeners' attention spans are short. Real short. This song has more of a 70s pace to it, structurally. Not a bad thing...just not the sort of thing that is likely to break into the Alt radio circles.

I'm a big believer in "do what you do" - and you all do it well. Love the bassist's groove, too. :)

Wiley Koepp, Owner/Editor
Coyote Music
Reminds me of the Shins for some reason, but with an easy listening filter on it. Might be good for the indie and college rock crowd if they're still around.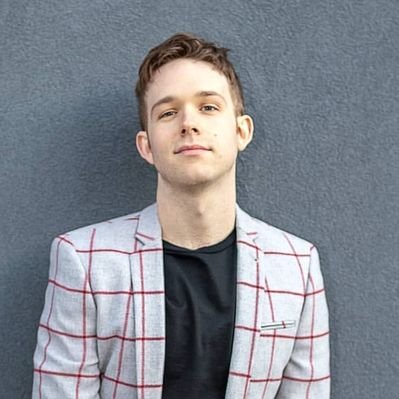 I liked this, even if it felt like something I may have heard years ago. I don't know that I believe it's the kind of track that will develop a huge audience, but you were clearly thinking about melody and harmony, and you created a fun piece of music. Good job!
Catchy from the first note. Definite beachy, bouncy feel to it. Enjoyed the tightness of the rhythmic guitar and the soaring vocals. Somehow feels a bit too long, like it could have said anything, with more punch, by being a bit shorter. Feel a little bare-bones in the production, I imagine some ambience in the background might have filled it out somewhat. Overall, an enjoyable tune. Happy to share.
Pleasant track. The only note I have is that if you're planning to go to radio, you might want to consider an edit to make things about 30 seconds shorter. Other than that, I have these questions:

1. What are your career plans? Where do you hope this song will take you? Is this part of a larger project or a one-off where you're looking to develop your chops?

2. How often do you play live? There's nothing like having a group of strangers giving you real-time critiques to your music.

3. Back to radio. Where do you see this fitting in the current landscape? Or is radio even in the cards? If so, best contact a radio plugger to help you promote things.

4. You need to be online everywhere for the best chance of being discovered. That includes YouTube, so if there's a budget for a video--even a lyric video--do it.

5. Have you developed a social media plan? You'll need to communicate with fans one-to-one. And if you're hoping to attract label attention, they'll want to see what you've done in that area.

Good luck!
I would echo what I said in the last commentary. Consider making lyric videos if you don't have the budget for a full music video as the lyrics seem to be a big part of your music. Also consider covering the music of an artist you're influenced by. Often times cover versions can be what breaks an artist and it allows you to put your own spin on a well-known song. Besides that, keep up the good work and keep at it. You def have a unique sound. 
Really like the energy & production - there's a very strong feeling of 'completeness' to the recording.

I think that the vocals are a little bit sharp - they could be blended a bit more with the background if you're really trying to showcase your production work. That being said, they're on key & interesting to listen to.

Lyrically - if you throw in phrases like "Sword of damocles" it takes me, as the listener, out of the song a fair bit. Catches the ear funny. I'm sure you've heard/been told the importance of 'universal themes' when it comes to lyrics & commercially-minded songwriting. This is a pretty good example of needing to consider that.

I think that things do go off the rails a bit with the solo you close with - and prior to that there isn't a ton of building throughout the tune. My advice would be to take this mentality, which I do think is working, and maybe consider asking yourself 'what would this sound like as a pop song?' I think that could involve swapping out some instruments for some more upbeat sounding synths, maybe finding a spot for a fun bridge, and streamlining the lyrical content.

There's a sense of urgency here in terms of all of the elements that you're incorporating which I'm not sure is serving you well. It could require a 'less is more' mentality in terms of the instrumentation - or possibly some minor tweaks. You are the artist, and those are decisions that I feel should be made by you.

TONS of potential here for you as a producer, and I think that your songwriting is strong. I don't want you to think that I'm being hypercritical, but I hope you appreciate my honesty. 

That being said, there is definite potential with this track, and I would say tremendous opportunity for your skill set when applied to other projects. I'd continue to find collaborators and diversify your sounds. Good stuff!
I'm very impressed with the track and want you to send me a full demo on CD or tape and bio with photo to the following so I can get it to Sony music and two publishers for you to be signed . Also tell me of any interested parties you might have had interest from as it helps not to cross over ......
The following address
Mill Hill Music Recordings ,1 Jogram Ave, Pembroke,Dyfed ,wales UK SA714EE

Make it for the attention of myself Dr Tony  CEO 
We are associated with Sony entertainments and music also  Nargem music Europe

I Look Forward To Hearing from you...send your best tracks ......and pass my details to other hopefull artist.....
Regards
Dr Tony CEO

I like it although i do have some critical notes... 

Overall the vocalist is strong, i like the attitude and energy of it. I feel like possibly a more powerful musical arrangement would have potentially suited the vocalist vibe and angst a bit more, but i'm not mad at it either. I do think the mix could have been more "vocal forward" as the guitars had a nice clean recorded sound, but the vocal sat behind a lot of the mid range elements and cymbals. In a style like this the vocals should be the star mix wise. I also felt like the end lift where the drums and guitars get more energetic could have been produced a little better. At that pivotal moment the production felt a little flat mix wise etc...

So overall, i think the vocals and song are good, but some technical elements got in the way of the track being great. Nice job all around though and thanks for sending along. Hope my feedback is helpful for further productions etc..
Starting out thank you for reaching out and submitting 

The mix on the record sounds like a rough studio demo. With that said the instruments and vox are pretty clear and crisp. There is some solid musicianship shown within the production and I like the rhythmic nature of the track overall. Vocally I'm definitely getting sort of Oasis/Liam Gallagher vibes which is cool. Lyrically a good story is told and in a clever way also. I do wish the pocket of the performance was a bit more fitting though. At times things seem to not really fit. I like the arrangement a lot and things keep moving and pushing forward nicely. The guitar solo was nice and I really like the melodic choices the musician made there. Overall a solid record that could use maybe some cleaning up in the performance, but then again maybe the messiness of it works in a way. Thank you again for submitting!

I can definitely see this being synced on a film or TV show - should pursue that route with this track. The acoustic guitars seem a little too "clanky" or "metallic" sounding for my taste and is even more accentuated because of the ongoing droning arrangement. Vocalist is strong and has a great style. The melody is unique, but tasteful throughout the song. Checked out the profile and branding needs a little work if trying to pursue a career as artist. If just showcasing songwriting, productions, then all is good! 
I totally get breaking the 'never-ending cycle from inside the bunker of your own mind', love the imagery, I really resonant with the lyrics.  I was a bit fearful of listening based on the artwork -- expected some really strong, negative, deep, dark, intense track.  Instead its more a singer-songwriter guitar-laced track.  Much to like here, in both the lyrics and the melodies, but so much going on here, almost could be two or more separate songs, and I get lost in all of the changes, especially once it moves to the great guitar licks in the second half.  Also might want to work on mixing/mastering, would like to hear the vocals more up front in the mix, its almost like they are behind the instrumentals.  Couldn't find you on Spot to see if there are any other tracks I might like to play.  Hope that's helpful,  thanks so much for your submission, good luck with your music!
Honest, raw song with fitting artwork to accompany the theme of the song. I would start by suggesting you add a bio, lyrics and links to hear more of your music + follow you on socials to your Fluence description. Consider this your elevator pitch as you're getting your music in front of the right people so you want to make it as easy as possible for them to find out more about you. That should be step 1 in any form of promotion, including how you promote to your fans. Always make it as easy as possible for fans to hear more or partake in the "call-to-action" that you are asking of them, as there are 10s of thousands of other artists vying for that attention span. Besides that, I imagine this music is meant for a live environment so make sure you're playing out live and with artists that are within your scene but bigger than you so you can strive to win over their fans and see how a band on the rise or an established band operates. Consider making a simple music video for added exposure and if you're serious about a career / more exposure consider hiring a publicist for your next release. Also, put your music on Bandcamp as there is a dedicated community of diehard fans looking for new artists there every day. Best of luck!