Kota Wade
Title

Singer/Writer/Producer/Performer

Bio

Kota Wade is a Singer/Songwriter/Social Media Influencer/AWAL artist who was on NBCs The Voice, Team Gwen Stefani

Co-writer with JC Chasez (N'Sync) & Jimmy Harry (Golden Globe winner) of Santa Bring Me My Baby (Hallmark 2019 film A Merry Christmas Match)

REVIEWS:
BLAKE SHELTON: "Kota, you're like a modern-day Cyndi Lauper. Your voice made me smile. That was unbelievable, blew the roof off this place."

GWEN STEFANI: "I can see you in a band with me. I was really impressed with your whole performance, style & uniqueness."

RIHANNA: "Kota is a little firecracker. She's one of the most comfortable people on stage at The Voice."

ADAM LEVINE: "You chose the hardest vocal maybe ever in the history of hard vocals. I respect that. By the end you were really full throttle & it was great."
  
BILLBOARD: "Wade gave an incredibly fiery performance that showed she can handle a huge rock song."

ENTERTAINMENT WEEKLY: "You'll never be bored by a Kota Wade performance & The Voice needs at least one singer who's bringing that in-your-face energy."

PARADE MAGAZINE: "Kota knocked it out of the park with Heart's 'Barracuda'."

-Lead singer of the new alternative indie pop duo Future Moons

-Solo artist with over 1.5 Million combined Youtube views on her music channels
 
-Shared the stage with Echosmith, Semi-Precious Weapons, We Came As Romans & Dallon Weekes of Panic At The Disco
 
-One of Music Connection's Top 100 Unsigned Bands

-Made cover & feature article of L.A. Weekly's Annual "Most Interesting People of L.A."
 
-A popular YouTube influencer, over 60 million views on her make-up & fashion channel, STEAMFAERIE, which is signed to Disney Digital

-2019 Independent Music Awards Best Video Performance Nominee, Fan Nominated

-Featured Artist April 2019, Taxi Music

-Featured performer, NAMI (Nat'l Alliance on Mental Illness) National Convention, June 2019

-Song of the Day, Alternative Addiction, January 2019

Website

Location

Los Angeles
---
Recent Submissions
Nice piece. 
For me there are two pieces here however. 
The style of music in the introduction could easily be made into a full composition. I was feeling like it would be great on a nature documentary. Like the one about Dick Proenneke "Alone in the Wilderness" in Alaska.

Then it almost faded into that completely different track. The main track or second track was a bit repetitive. It could have gone in different directions. And the choice of percussion and use of piano for me made it slightly dated sounding. Just a few tweaks though really.

In the Film/TV world, I wouldn't be able to use either. The first one would be something that usually would be scored by a staff composer for such a show. And the second one nothing really came to mind as to where it could be used. The dominant lead guitar makes it hard to use as underscore under dialogue/narration.

Nice work though overall. Really enjoyed it!
Nice song!

There's really nothing I would change.
Great performance and production. It has the vibe of the 90s.
Which from a Film/TV perspective would be great to pitch to any show that takes place in the 90s.
I have a feeling those will become very prominent soon. We've been going through an 80s phase.
If any requests come into us for 90s songs I'll definitely reach out.

Really enjoyed it! Thanks for sending it.

I really like the production on this track. The atmosphere complements Kota Wade's voice really well. There's a great build-up to the chorus, and a dreamy peak within the chorus itself. It also makes me want to go and listen to the full EP! In terms of where to target from a UK promotion point of view, it could go down well on radio stations like BBC 6Music and XS Manchester. Let me know if you're looking for recommendations for radio pluggers over here in the UK.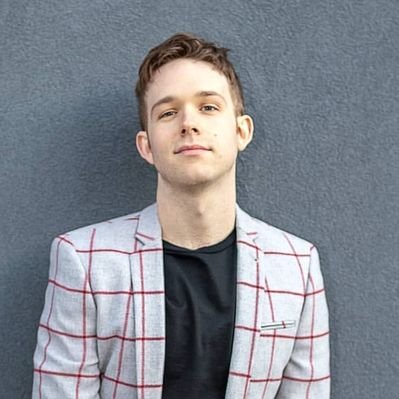 This was pretty, but I'm not sure it really stood out for me. I feel like I have heard songs like this before. I don't mean to say something negative about your track, I just want to express that music performs best when it stands out, and I'm not sure this will rise above many others.
Solid production, lyrics and vocals. Love her voice. Peaceful, relaxing playlist. Good for sleep or relaxing playlists. I like but don't love the melody. Gonna listen a few more times to see if it grows on me more.
Hey Future Moons - nice song here.  Not sure if it's quite right for We Are: The Guard or our playlists - but definitely quality.  I would say it should be able to find its way on some key playlists?  Maybe UGC playlists to start?  I have some strategies that are worth checking out but it's a lot ot share in the comments.  I think you're on the right track here with using Fluence - also try SubmitHub  Also - no doubt a great video can also go a long way (and it doesn't have to be an expensive one).  As mentioned - There's also some Spotify playlisting strategies too and if you want to check out I just released an online release course!  Those ideas are included in a 70 video module release course that I just released if you want to check out (i'll give you an additional discount code of BENJAMIN10 if you want to use).  it's here at https://benjamingroff.teachable.com/courses along with tons of content that might help take what you're doing to the next level.  Enjoyed the piece but not sure it's quite right for the site. Tx..Benjamin. 
Hi, nice, this is cool. Your voice sounds great and i like the atmospheric instrumentation. Also like the new name. It's coming together. Is the EP all on Spotify? (i'll have a look now anyway and check it out if i can find it)
First and foremost thank you for reaching out and submitting again. Starting out the mix/master sounds a bit loud so that could be adjusted for a more enjoyable listening experience. I think the production itself is solid and well-arranged. I do feel like the verb on the vox could be brought back a bit so that it's more upfront in the mix, because right now the vox feel too far away. I would also like the vox to sit in their own space in the mix more. You already have this big ambient production so with the vox having the same effect they don't have the character they could have with a better mix. I found myself a bit bored in the verses/pres until the chorus hits which I like a lot. I would start with the chorus and re-write the verses/pres so that they grab you as much as the chorus does. I think this could be a cool synch record to start out once everything is polished up. I hope this helps again!
This is pretty cool. I think you have the bones of a good sing here. Like the verses particularly. Voice sounding good. Keep working on it and hone it, thats my advice. hope it helps
I like what I hear.
I think this has potential. From a song construction perspective, it would have been better to have the full form in place in order to give more feedback. But what I heard I liked. I'd be curious to hear what production style you'll use on it. I wish I could say more but usually, I'm listening to finished products and judging whether they are viable for broadcast clients in synch. Best of luck with it!
First and foremost thank you for submitting. I normally talk about the mix on a record, but this is obviously a very rough live recording in an untreated environment so I'll skip that part. I really liked the chorus and there was some cool lyrics and phrases throughout the song. I feel like some things could be tweaked/cleaned up overall from a more lyrical sing-able standpoint, but overall it's a really cool song. Melodically it moved along well, arrangement was solid and I liked the overall vibe on the record. I would love to hear the record produced/finalized. Thank you for submitting!
Hey Kota - thanks for the submission.  I think it's a nice song - and yes "raw demo" is accurate LOL.  But all good.  Hard to hear some of the lyrics.  Not sure if I'm hearing enough for me to get involved quite yet but I do have one comment - especially from a guitar playing perspective that might be helpful  It's my latest post on 2nd Melodies at my blog.  Just search Benjamin Groff and check out that post.  Haven't heard your other music but having that 2nd melody knowledge in your arsenal would probably be good - esp from a guitar / strum / chord perspective.  Hope that helps.